Depression has become somewhat of an all-encompassing symptom of our civilization as the financial and ideological pressures on the general public seem to increase by the day through new questionable policy decisions in politics and the scarcity-bent trends within the old paradigm economy at large.
Many people feel that their life is missing meaning and significance as our dreams and aspirations have often been reduced to an unreachable vision through the sheer (artificial) pressures of life in the matrix. And while I do not exempt myself from feeling those pressures weighing heavy on my spirit from time to time, I did stumble upon a few ideas to help me out of that depressing valley when I can't seem to find enough strength to hold fast to my aspirations in light of the pressures...
And the idea is rather simple but not often mentioned.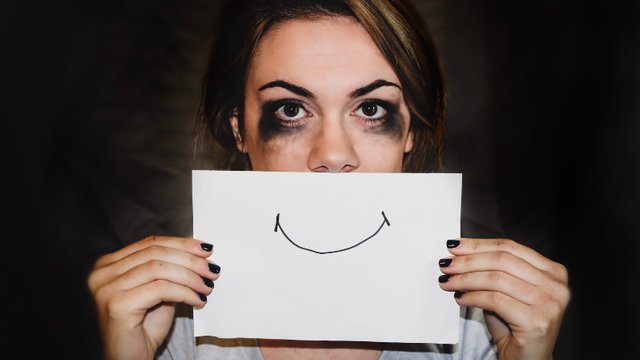 Consumption society

Western societies are often labelled as consumerist. We tend to buy things we don't need with money we don't have to impress people we don't like, nothing new here.
However, apart from the jewelry, cars, houses, technology gadgets and all the other distractions that somehow resemble social status in our society we also tend to be overly consumptive in other areas of life... in areas that most do not outrightly associate with unbalanced passive consumption: Media.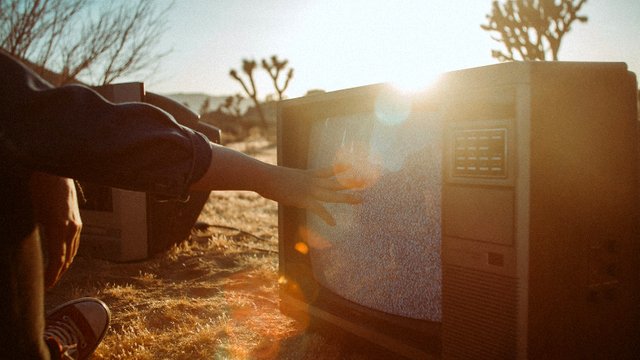 One-way street, cemented and decorated with plastic flowers to retain a plausible image

We have become used to consuming other people's media. For many this means turning on the TV after a long day in the office, just to watch staged scenes taking place in a fictional... office.
For others youtube might be the thing they spend an enormous amount of time on and granted I have done this a lot and still sometimes do. Endless hours of finding stuff, checking it out and hopefully taking some merit away.
For other people it would come in the form of social media obsessions - checking and rechecking the feed, their likes and ultimately sharing someone else's idea, media item or concern in the hopes of gathering more sympathy for themselves on their wall by their friends.
Then others play computer games for hours on end, games that have been programmed by people we have never met, often with a questionable focus, background or emphasis.
And in one way or another all of us are hooked on one or several forms of media today, unless you live in a forest and have made a conscious decision to dial back on your media obsession purposefully. It really is hard to avoid.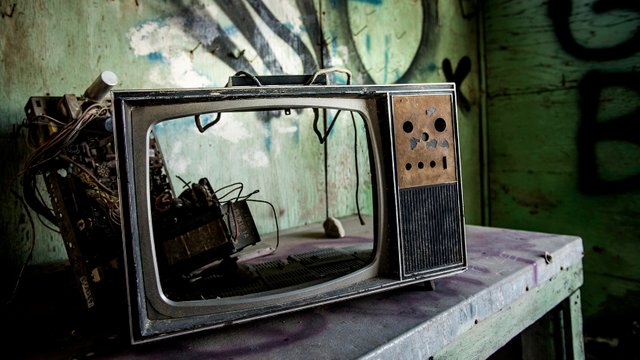 I don't quite see the issue

The issue is really simple: We have increased and increased our time and efforts in comsuming other people's media, and not found a way to increase the production of our own. In effect, we are consumers and not producers because we constantly consume, even when - and this is the emphasis of this article - production could actually GIVE US what we were originally looking for by consuming other people's work. Or by stuffing ourselves with things instead of bringing out what wants out from inside...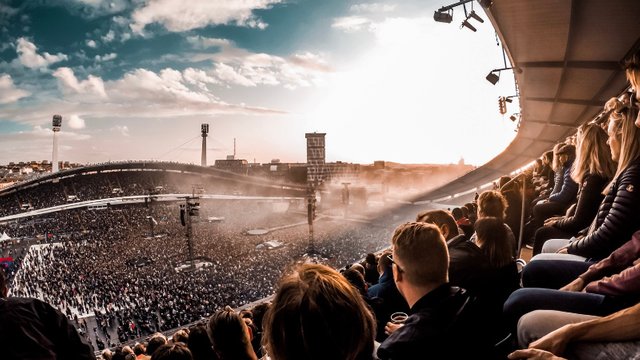 To sum that idea up it would simply be this:
Consumption without production IS depression

A mundane example would be the giant shift from participatory sports to spectator sports in recent decades. Now if you have ever worn yourself out doing sports, like running for miles, windsurfing in the sun all day or snowboarding with your friends you will know how pleasant and satisfying the sensation is falling into your bed after a long and physically demanding day. Instead of merely watching other people do it on TV where we don't ever get to move ourselves.
This example can be expanded to anything that can be produced and I have found that the correlation is solid, at least in my experience!
If cooking is your thing it might totally cheer you up to go into the kitchen and try something new, something wild maybe, like a skateboarder trying a new trick to advance his skills. If you love to watch or read philosophic musing on reality and life why don't you dare writing your own and to share them with the world instead of passively consuming other's creations on a daily basis?
You know, you could finally talk about that thing everybody else you're following seems to be missing constantly. Whatever you like to do in life, there comes a point when you have to do the thing yourself to reap the rewards of your skill and passion. You can read a thousand books on rock climbing or playing the guitar but actually putting in the effort and doing it yourself will not only make you proud of your achievements in the field you are passionate about (already an anti-depressant)... it can also have a huge impact on your attitude and inner world seeing you are actively inching closer to where your interest lies, instead of passively hoping for something to come up that adds even more to your (practically underused) theoretical body of knowledge about something.
The moment we get into a habit of production instead of mere consumption we'll feel better, regardless of the topic we are talking about. DIY.
We see the benefits of the activity in our immediate life and we often tend to inspire other people on the fence, who are suspecting that actively following their passion might just be the healthiest thing a human being can do.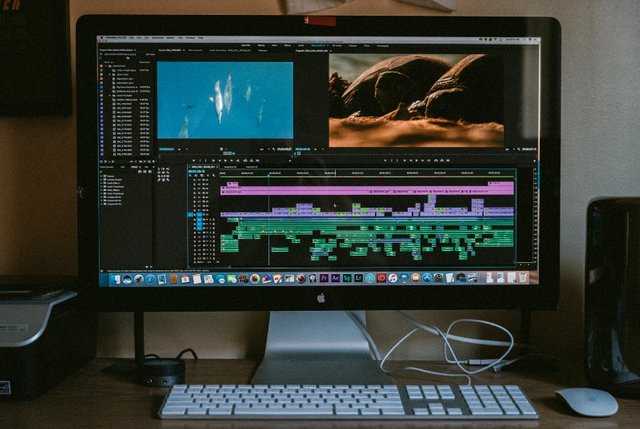 So in the spirit of reminding myself about this I want to say: Whenever I feel depressed, down or hopeless, it would be ample time to check when I have last produced something I care about... and if it is long ago I shall not dwell on my inner state until I have produced something for the day that means something. Negativity is fodder for the ego, but a new tangible result in direction of your passion is something that has the power to overwhelm the naysayer and pessimist inside of us. Especially if we make it a habit to "fight" depression through production of whatever we care about.
9 times out of 10 I have found that production is the best remedy against depression, and when I have a subjectively terrible day I just look to produce things in line with my passions. It's like a positive distraction from all the consumption-distractions, it further refines my skill in my area of expertise and at the end of the day I can SEE what I have done, versus sitting there with the shadowy remnants of someone else's ideas that have captured my attention for hours through a passive spectating mode instead of an active co-creator role in my own experience.
Nothing wrong with consumption. But I have found that the reason we are often consuming things is precisely that we long for something new to be in the world, something that resonates inside of us already. And instead of looking for it in others and their work, maybe it would be a healthy practice to just roll up our sleeves and produce it ourselves. Right then and there.
It doesn't have to be great, world-class or profound. It just wants to be done, and you will notice after a while: You'll feel better for actively moving somewhere instead of stagnating and witnessing the fruits of everybody else's work come to life. Go do your thing!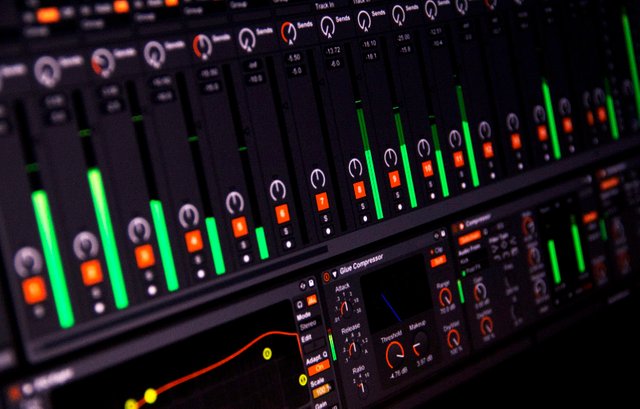 More lifehacks for the Mind:
Part 1: "Permission Slips"
Part 2: "Handling Adversity & Multiplying Prosperity"
Part 3: "Mileage Over Results"
Part 4: "Your Ego is Not your Enemy"
Image sources:
unsplash.com
unsplash.com
unsplash.com
unsplash.com
unsplash.com
unsplash.com
Thanks for stopping by <3