We all get tired of life sometimes, most times, all the time... We forget to live. Having a dog changed all that for me.
We as a family decided to get a dog. Three years ago Bruno came into our lives. Bruno is half Jack Russell, half Shihtzu so basically he's a Jackshit! That's really why we got him. Richard thought it would be funny when we get asked what breed he is!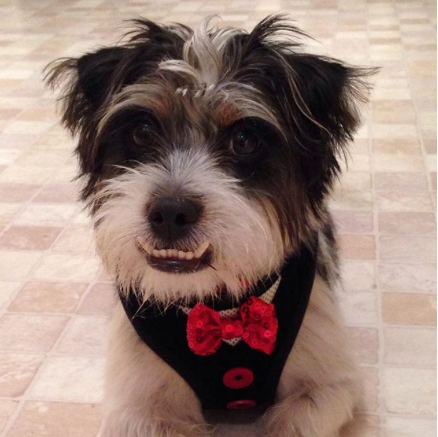 Our little Bruno with his fabulous underbite- all dressed up for Valentine's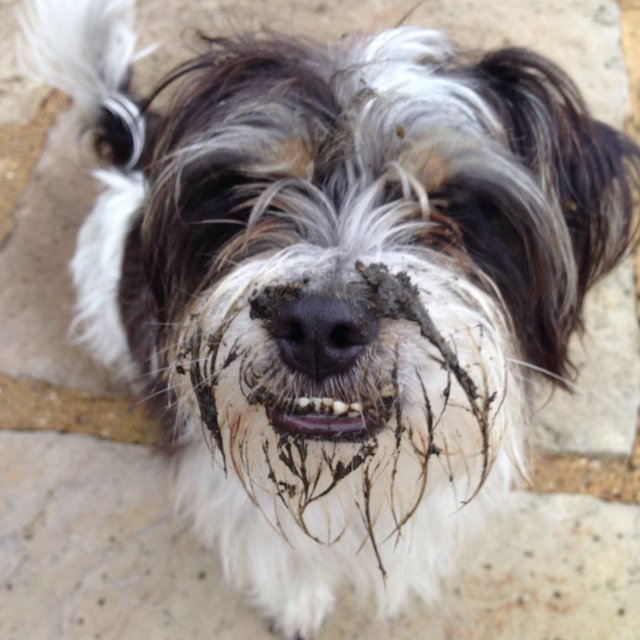 Guess where I buried the bone mum? Aren't you so proud of me?
Lily told us we should have gotten a Bullshit.. Can you guess what mix breed that would be?
Bruno had a lovely temperament when he was a pup. He was so cute and socialised well. All that changed when I became a childminder. Bruno got really jealous and protective and that somehow led him to become anxious and aggressive. We do get frustrated at times but we love him nevertheless. He is family after all!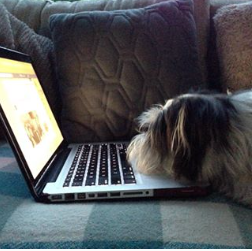 Bruno checking out the web. I hope he's not shopping!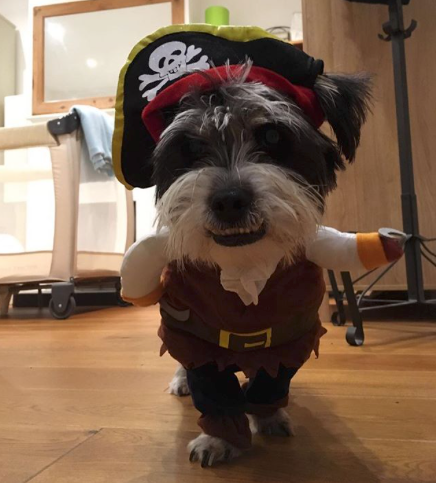 I had a fancy dress party for my 50th and this was Bruno in his outfit. Isn't he amazing?... hehe
He's so clever and can do so many tricks, thanks to You Tube! I am not able to show you because I don't know how to upload videos! aaaarrrghhhhhh!
Even though he's a little $h!+ and have pulled my family in different directions because suddenly everyone's a dog whisperer, I have him to thank for tearing me away from my chores and to remember what living is about.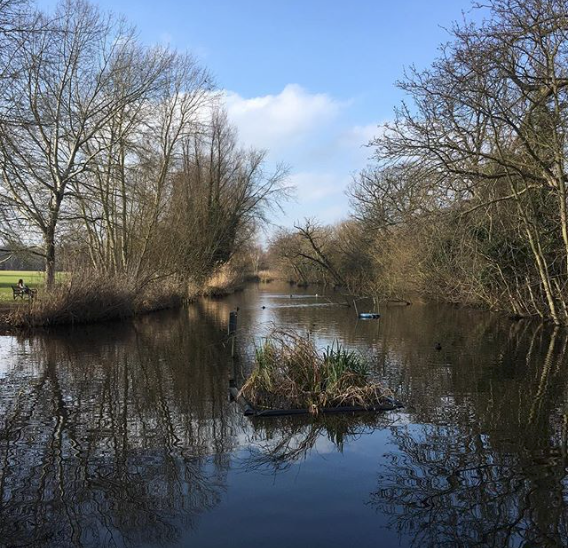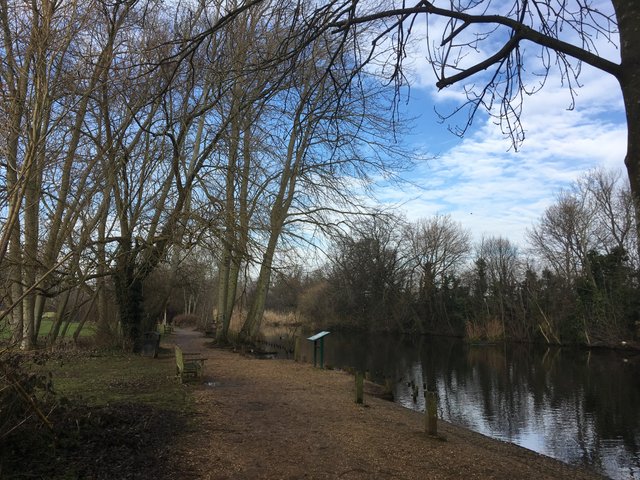 The pond at Cannon Hill Common
If not for Bruno, I wouldn't have met people within my community. If not for Bruno I would not have known we have a beautiful park near where we live. If not for Bruno we would not have visited other parks to appreciate beauty around us.
Thank you Bruno!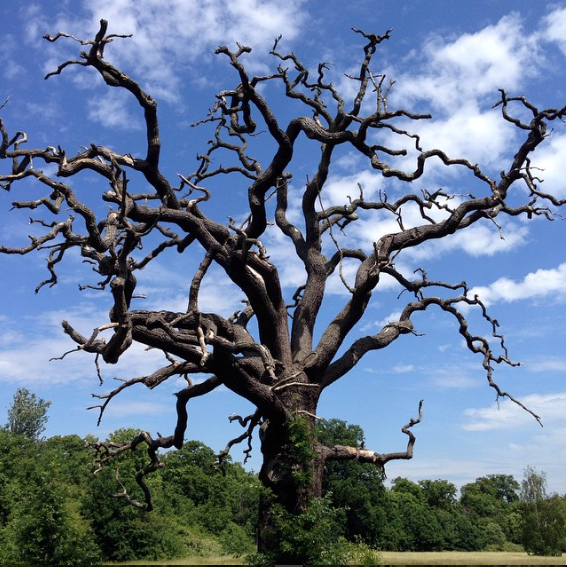 The haunting tree that I visit often when we walk Bruno at Cannon Hill Common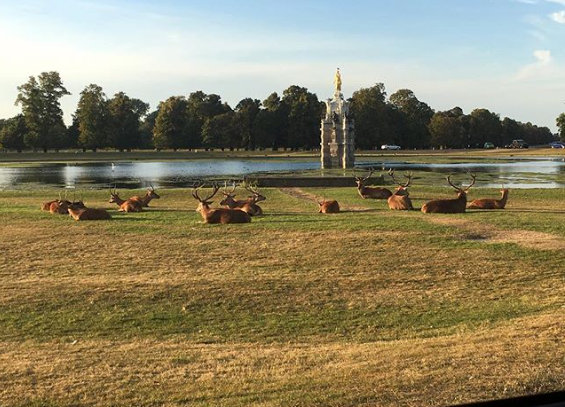 Deer sunbathing at Bushey Park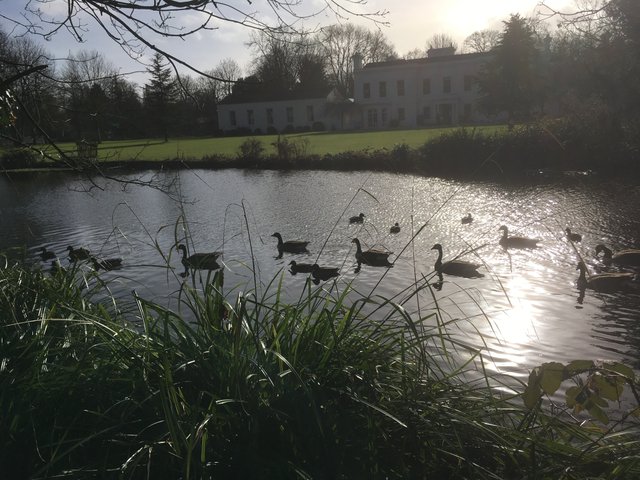 Elegant ducks & swans swimming at Morden Hall Park which is Heritage Park