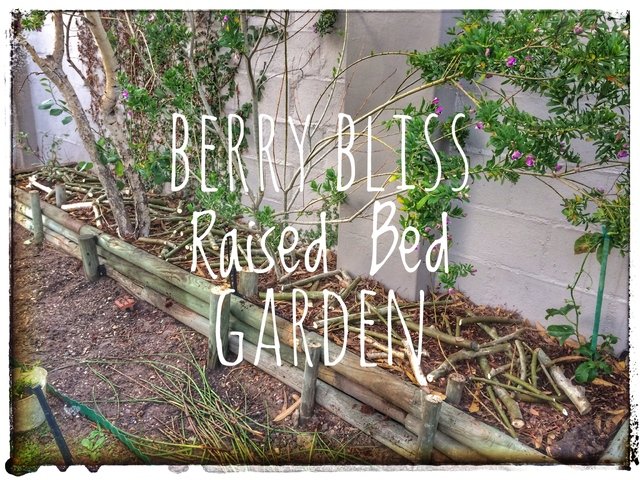 First, shout out to the homesteaders, I am fast becoming a huge fan, what a great community! :)  

Secondly I love it when people make use of what they have lying around to build up their gardens! I had some old poles in my garage, I wanted to make a raised bed for blueberries, raspberries and strawberries that would be drought resistant, so I set to work. The reason I wanted them isolated in a raised bed was so that I could better control the acidity, moisture content and not disturb the soil once they are established.  

The reason I wanted them isolated in a raised bed was so that I could better control the acidity, moisture content and not disturb the soil once they are established. I wanted about 30cm of soil above ground so I wanted the walls to be about 45cm high. I didn't want to bother with nails or the like so I basically just dug in poles for support in such a way that I could just slip the poles that were to be the wall in between. I then stapled some pond lining to the inside of the wood to keep the soil mixture from slipping through the poles especially when it rains. (I don't want to lose a drop of H2O)

Because I was building on ground that had weeds I first lined the bottom with cardboard to choke them out, the card board would eventually brake down. (And the worms like it). For those with a keen eye you may notice I left the old irigation piping in place but its more a remnance of a time when the land flowed with milk and honey..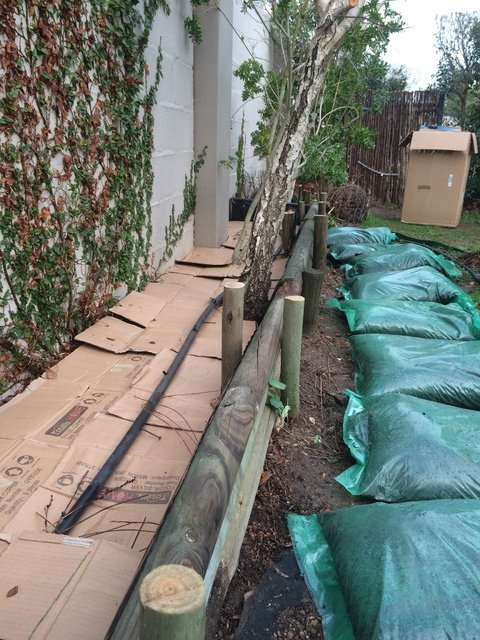 My drought tolerant mix consists of below:

· I filled ¾ of the bed with a mixture of potting soil and compost at a ratio of about 50/50.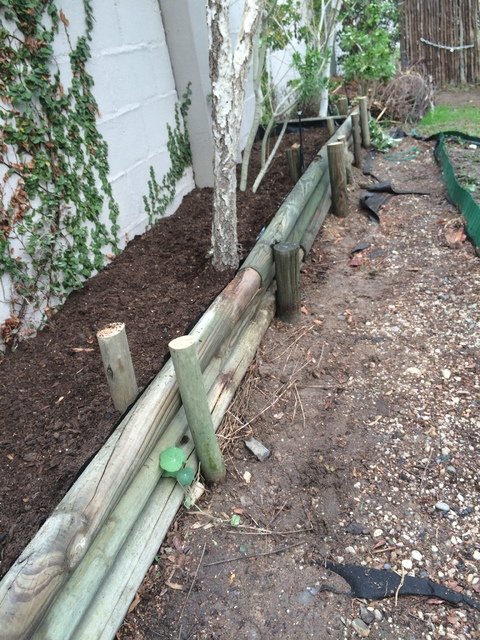 · I then sprinkled Basalt rock dust, worm castings and mycorrhizal fungi on top of the compost mixture. If you are in Cape Town and are looking for these types of products try www.jamiesgardenshop.co.za.  I will explain the benefits of these below:
 - Basalt rock dust is one of many options of organic fertilizers. It is a volcanic rock fertilizer if I am not mistaken.    That's why it's full of nutrients needed and often missing from our soil. Apparently it can really increase your crops yield and will reflect in the taste and the nutrition of your food. The benefits go on and on and are too numerous to mention in this blog. I will add more rock dust at the beginning of each season.




 - Worm Castings (AKA Vermicast, Worm poo.. Black gold) contain all the essential nutrients the plants need and will enrich any soil. I will add more worm castings at the beginning of each season.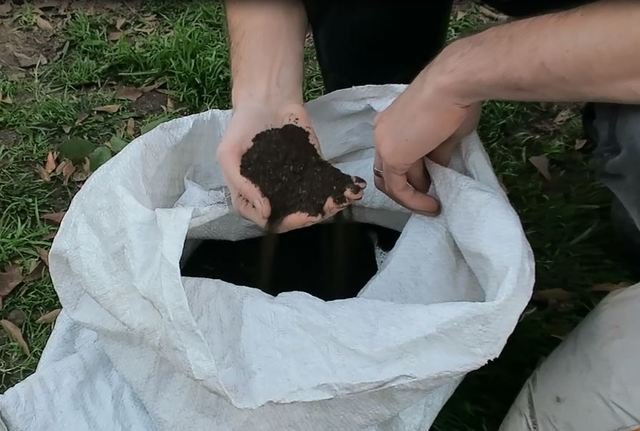 -The Mycorrhizae create a symbiotic relationship between the fungi and plants. It almost creates a spider web network between the roots.  The fungi will colonize the root system of a host plant and provide increased water and nutrient absorption capabilities. The plant provides the fungus with carbohydrates formed from photosynthesis. This will really increase the plants survivability in a drought. (Or that's the plan). Once it's in the root system I shouldn't need to add more.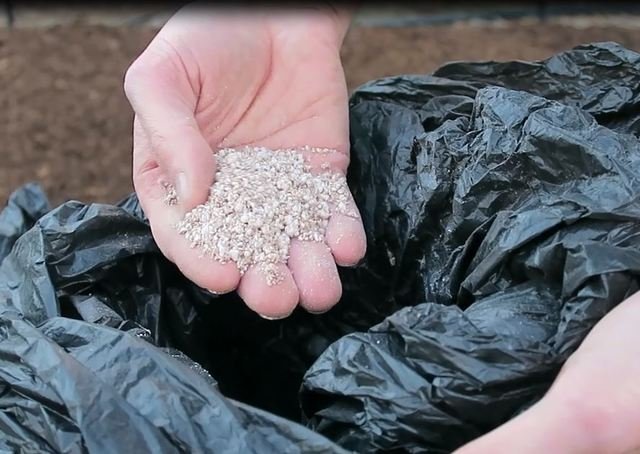 · The next ingredient I think will be key to my success. I added a layer of organic coco peat, which is basically coconut husk. It comes in a compressed block of different sizes and needs to be rehydrated. I purchased a 5kg block which was enough to cover my bed. You just add water to it (+/- 25L of rain water if you have) which will then absorb the water and expand to about 65L of growing medium. Rain water actually has a pH of about 5.6 which is on the acidic side which is great as berries like acidic soil. Watering berries with municiple water can raise the pH level unless you add acidity to the soil. Its best done in a wheel barrow but if you only have a tub like me I did half a block at a time.
Coco peat has no nutritional value for the plants but has great water retention properties. This means you don't have to water very often and it will give the plant roots access to a constant and even moisture level. The plants can absorb the water from the coco peat slowly as needed. What's also great about Coco Peat is its environmentally sustainable unlike Peat Moss which is a non-renewable resource. I will add more coco peat each year during our rain season around July-August.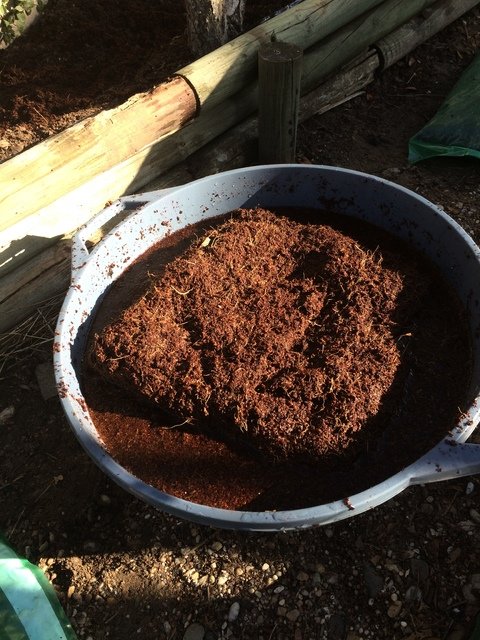 · The next layer is mulch of which I used mainly pine needles and composted leaves. Pine needles are acidic and will acidify the soil along with the composted leaves. You can also use pine bark which I will use to top up the mulch as the season progresses. I also sourced the pine needles where ever I could find them. (I got these from my work parking lot lol.. if you read my previous blog you will start to notice the work parking lot provides a lot of mulch for me at certain times of the year). I will continue to add mulch as it is broken down and as needed. I want to keep a good layer to help retain moisture.
In the below picture you can see half the bed covered in mulch and the other half is covered in coco peat.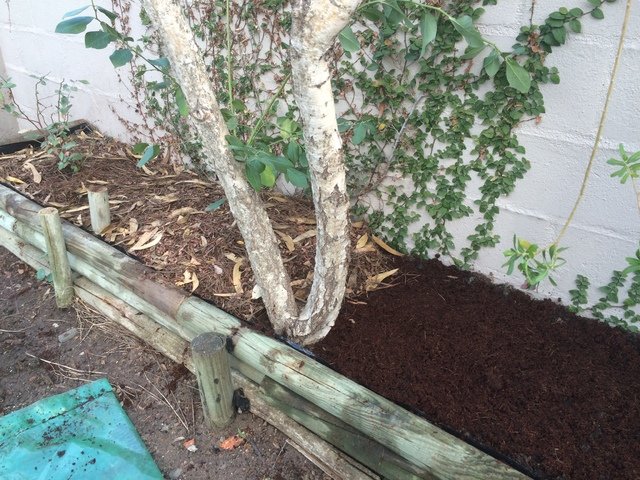 The final layer is branches. I had a lot lying around from dead trees and branches that didn't make it last summer or from trimming back the poplar trees, which I cut up and threw on top of the mulch. This helps to stop the mulch blowing away and I also like the forest floor look :)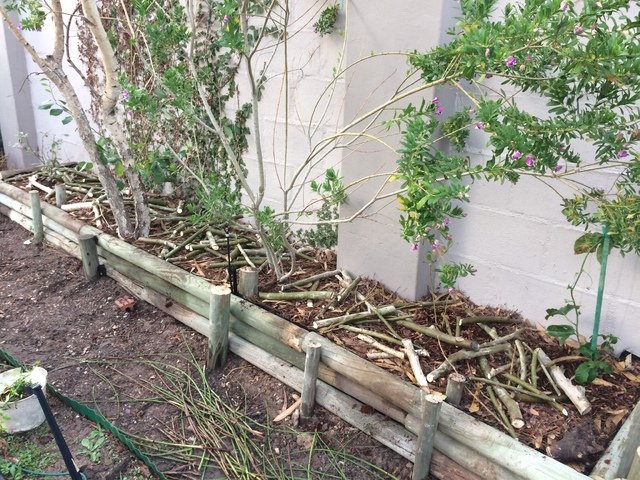 I transplanted 3 young blue berry bushes into the bed and a new granadilla vine (passion fruit).
I will plant strawberries in September and would like to get a raspberry bush or two as well. The blueberries are different varieties as I read that is better for cross pollination. Do I need two raspberry bushes for cross pollination if anyone know please comment below?

I think it can take up to 3 years to get a proper first harvest of berries and the berries only grow on new growth. This will take some planning, reading, observation and diarising to get right I think. If anyone has a good blog on how to rotate, cut and properly grow berry bushes please let me know. It would be nice to reduce the learning curve.  Hope you enjoyed my blog, enjoy life and have a great week ahead!