If you do, you should download Sweatcoin immediately. For the details, Techcrunch has covered below:
Sweatcoin has risen to the top of the App Store for helping folks get something more than just a glow for taking those daily steps.



It works like this: users sign up and then hook up their smartphone's health and fitness data and GPS location to the app. The app then tracks how many steps you take in a day and rewards you a monetary "sweat" value according to your movements. For every 1,000 steps recorded, the app will pay out .95 in "sweatcoins." Users can later trade these coins in for fitness gear, workout classes, gift cards and a number of other offerings.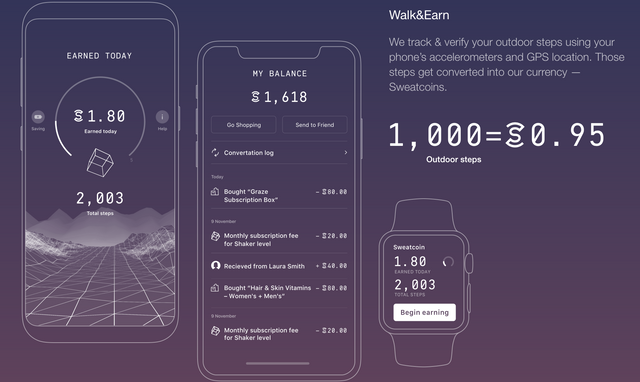 The app says you can only earn these coins by walking outside so it theoretically doesn't count if you are walking on a treadmill at the gym, though the app on my phone seems to count steps inside my apartment, as well. That's at least something.
Another reason you may hit a wall of motivation in the app is that the free version limits you in how many coins you can earn a day to just five. However, you can earn more if you're willing to fork over some of those sweatcoins per month to get you in the upper tiers and make some real sweaty moolah toward that coveted Fitbit or whatever fitness gear you've got your eye on.
Sweatcoin founders say they plan to use the recent $5.7m funding to expand outside of the U.S. and U.K. markets to other English-speaking countries(C.A. available now), then on to continental Europe and Asia.
Those interested in checking out the app can download it on either iOS or on Google Play and start earning their sweat equity today.