I debated back and forth with myself about wether or not I actually wanted to post this, but I finally decided on it. I mentioned in a previous post that I've been dealing with some heavy news and that I'd post about it later, so to keep with my promise...
[deep breath] Here we go...
Since 1996, my Mom has had 3 successful bouts with cancer. The first of which was described as a "beachball sized" tumor, the second of which came in 2006 and nearly claimed her bladder, and the third of which occurred within months of my father passing away in 2014. Unfortunately, the chemo treatments played havoc on her kidneys, leaving her today with approximately 25% functionality. Here we are in 2017 and she's been informed of bout #4.
Without getting into very much detail, we've come to a point where the kidney people won't do anything because of the cancer, and the cancer people won't do anything because of the kidneys. She's since had a tube surgically implanted to the kidney to keep in functioning.
She and my sister went to the doctor last week and received the news that I think all of us were expecting: It's time to consider that we've come to the end of the struggle. At this point, we should probably consider whatever options would result in the greatest amount of comfort for her.
It was almost like she'd been given permission to stop fighting. I can't help but wonder if she'd hoped this would be the case. She's held on for so long.
She has been informed that with her condition, there are 3 real possibilities as to how this will all come to a close... two of them are known to be very painful, and one of them involves removing the tube. Kidney failure is said to be one of the least painful ways to go. Along with a bit of itching, you just... fall asleep.
Well, she informed me today that she has elected to have the tube removed this week to allow nature to take its course.
We don't know how long we have. Weeks...months?
She's so tired. She's fought like the toughest champ I've ever met for over 2 decades. It breaks my heart to see her so tired and so ready to go, and I wish my son had more time with her. But I can't be selfish here. She and my dad were married for nearly 45 years before he passed away in 2014. And for the past 3 1/2 years she's suffered without him, and I can see it. We can all see it.
But GodDAMMIT it hurts so much to let her go.
(Jesus, I can barely even see the monitor clear enough to even type this right now.)
All I have time for now is to thank her for the mother she's been to me and apologize for the son I've been to her.
---
I love you, Mom. Always and forever. You were the mom everyone wanted, and I was lucky enough to actually have you. I will make sure the rest of your days were worth hanging on for, and I will miss you every day for the rest of my life.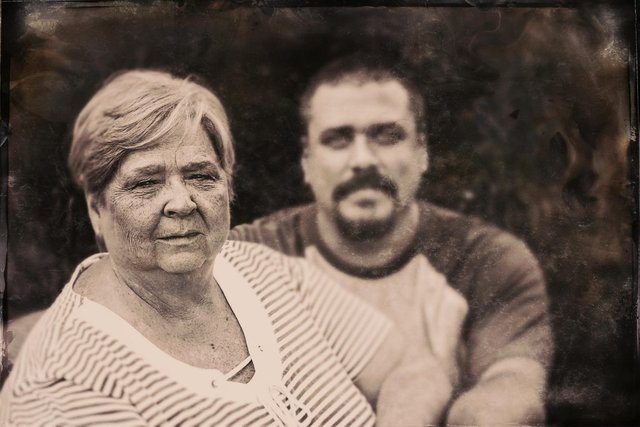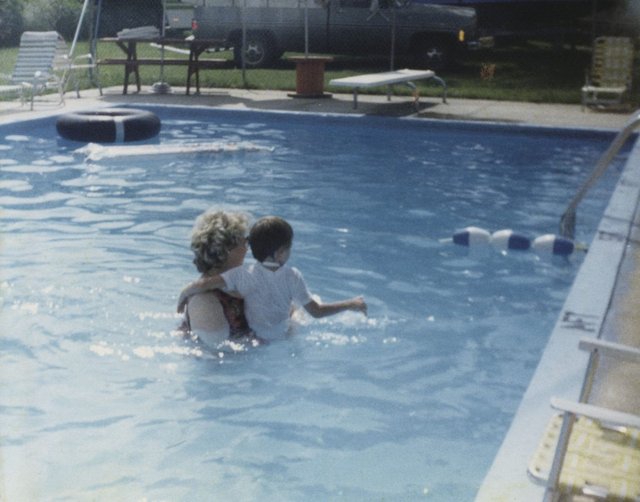 You carried me through the water when I was too afraid to do it myself.
---
---