First snow
The first snow was back in October, but that doesn't count, then he just slightly powdered the top of Ai-Petri. And today, all for an adult.
We did not expect snow. Roses are still in bloom in the garden.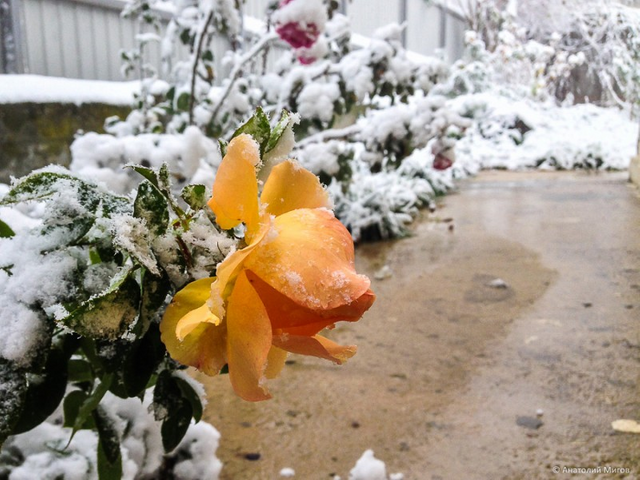 I hoped that the roses would stand until December, and even before the New Year. But now, apparently, not destiny.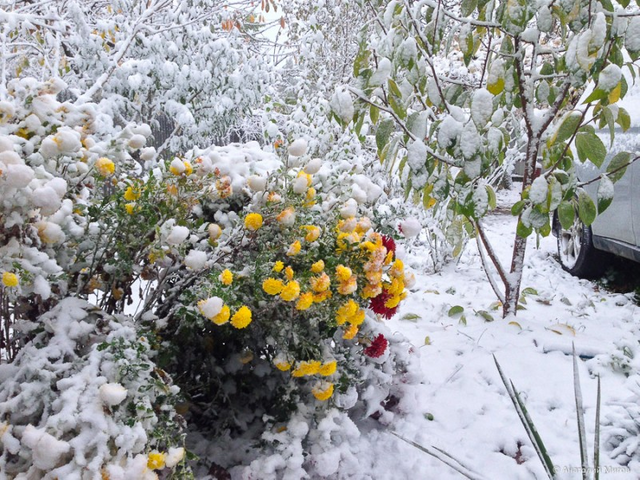 Chrysanthemums under the weight of snow lay on the ground. But I shook the bush and he got up.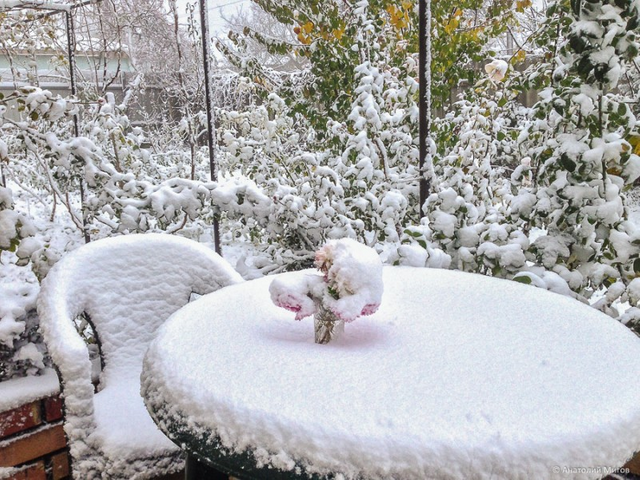 At this table on the open terrace, we had breakfast yesterday.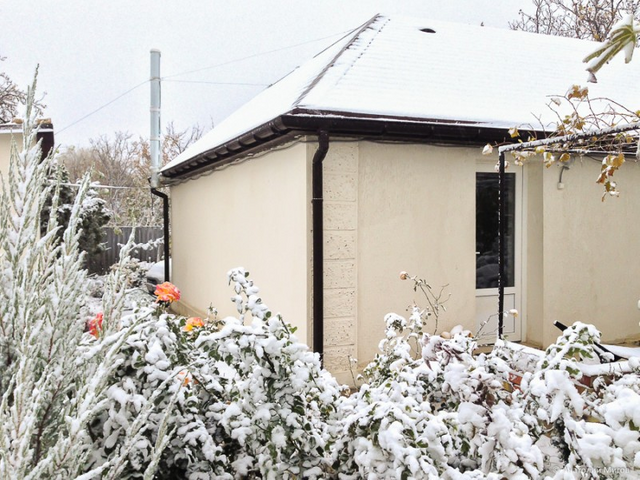 Coldly. By noon, the snow does not melt even on a warm roof.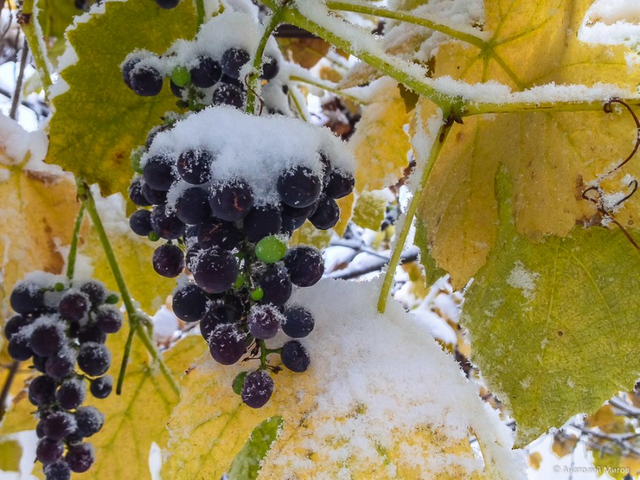 We have not yet collected Isabella grapes.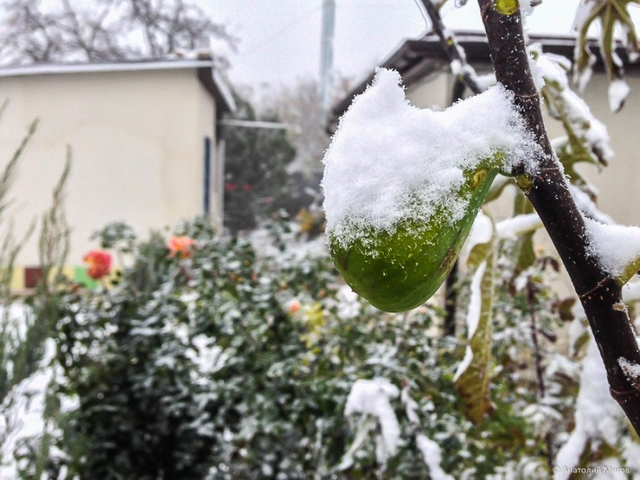 Fig fruits were covered with snow.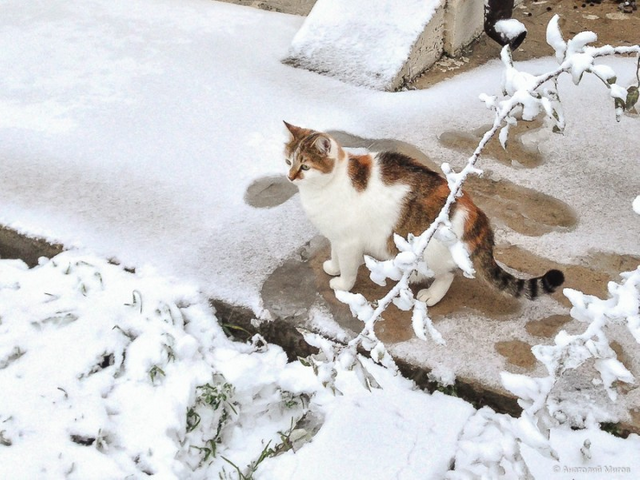 Cat Turtle came out on the first snow and frightened. Everything is so unfamiliar and there are no familiar smells.