THE GREATEST USA MILITARY FAMILY - THE ARTHUR MacARTHUR, Part two
Welcome to the narrative of the second part of the Arthurians, some of the greatest characters that shaped the USA military landscape and exploit.
HERE I PRESENT TO YOU A MAN A THIRD GENERATION OF ARTHUR MacARTHUR .
The Man Douglas MacArthur, referred to as the American Caesar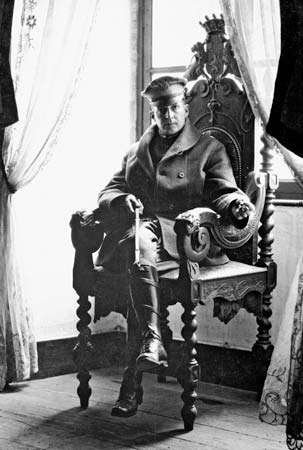 REVEILLE
He was a great thundering Paradox of a man. Noble and ignoble. Inspiring and outrageous, arrogant and shy, the best of men and the wort of men. The most protean, most ridiculous and most sublime.
No more baffling, exasperating soldier ever wore a uniform. Flamboyant, imperious and apocalyptic, he carried the plumage of a flamingo, could not acknowledge errors and tried to cover up with his mistakes with sly, childish tricks. Yet he was also endowed with great personal charm, a will of iron, and a soaring intellect.
Unquestionably, he was the most gifted man-at-arm USA has produced. He was also extraordinarily brave.
HIS GREATEST AWARDS OF HONOUR ACHIEVED: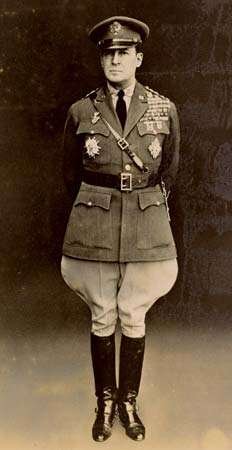 He won twenty-two (22) Congressional Medals of Honour - thirteen (13) of them for heroism; this probably exceeded those of any other figure in American history.
He seemed to seek death on battle fields, repeatedly, he deliberately exposed himself to the enemy snipers; he did first as a lieutenant in the Philippines shortly after the turn of the century, then as captain in Mexico, and finally as a general in three great wars. At the age of seventy he ordered his pilot to fly him in an unarmed plane through Chinese flak over
the length of the bleak Yalu. for this his troop scorned him as Dugout Doug.
HIS RELIGION
He has genuine belief in the Episcopal, merciful God, yet he seemed to worship only at the alter of himself. He never went to church yet he reads the bible every day and regarded himself as one of the world`s two greatest defenders of the Christendom, (the other being the Pope.
HIS SWOT?
For every Douglas MacArthur's strength there is a corresponding weakness. Behind his bravura and stern Roman front he was restive and high-strung, and embodiment of machismo who frequently wept. He yearned for public adulation. his treatment of the press guaranteed that he wouldn't get it. After the World war 11, he was generous toward vanquished Dai Nippon - and executed two Niponese generals whose offence was that they had fought against him.
He emerged from the world war in 1940s as a national hero in Canberra, Manila and Tokyo but not in Washington, D.C. He loathed injustice - and freed Filippino patricians who had collaborated with the enemy. He refused to send an expedition against the Hukbalahap insurgents on the ground that if he were a Philippine peasant, he would be a Huk himself. Continuing his sidestepping to the left during his years as Amercian viceroy in Japan he introduced the Japanesen to the civil liberties, labour unions, equal rights for women and land reforms which were more thorough than Mao Tse-tung`s.
HIS VIEW ABOUT WAR.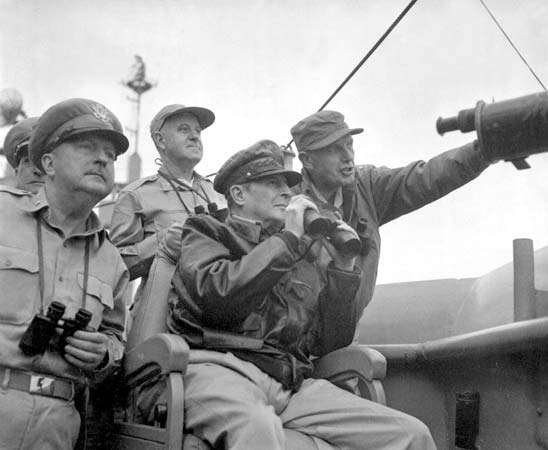 The army was his whole life, yet he said I am hundred percent disbeliever in war. In his campaigns he was remarkably economical of human life; his total casualties from Australia to V-J Days were fewer than those in the Battle of the Bulge.
His paranoia was almost certifiable. He hated an entire Continent - Europe. Europeans could not understand why because they knew he was immensely proud of his Scots lineage.
WHAT SOME GREAT MEN DESCRIBED HIM
Churchill described him "the glorious commander".
Montgomery called him the best soldier of World war 11.
Lord Alanbrooke called him "the greatest general and the best strategist that the war produced".
George Marshall described him "our most brilliant general"; disliked him personally, though.
Charles de Gaulle understood him as no American could, while the British were dazzled by him. One moment he be malicious, and in the next, tolerant. he was, among other things, extremely devious.
SOME OF HIS EXTREMES
He appears to need enemies the way other men need friends, and his conduct assured that he would always have plenty of them. However, his craving for love was immense also.
In his youth he idolized his father, an army general like him, and, like him , a winner of Congressional Medal of Honour. His relationship with his autocratic Southern mother was more complex - a mama`s boy of sort - who reached his fullest dimensions in following maternal orders to be mercilessly ambitious. Pinky, his mother, monitored and ensured that he studied hard; and at a point mortified him and wrote letters to his superiors demanding that he be promoted.
Those who know Douglass either admire or dislike him, never neutral on the subject. Certainly, no American commander or possibly no other American, has been more controversial. For instance, he testified before a congressional committee while still a cadet at West Point. He as an insubordinate officer; thrice in those early years he flirted with courts-martial.
MARRIAGE
His one open flicker of revolt against his mother was his first marriage. She was against his marriage to the sexy divorcee. And predictably, the marriage, which the mother refused to attend the wedding, ended in divorce shortly after the marriage was consummated. He got married to his second wife and union also crashed in short while and this was about the time Pinky his mother was about to die. He a son at time, that became ARTHUR MacARTHUR the iv. Mother of his only child and his son became the source of his joy an happiness.
CONCLUSION
What a quintessential life of a soldier, what a family of military generals, field marshal, better describe as the ARTHIANS. the five star general, the field marshal, DOUGLASS Mac Arthur, better described as THE AMERICAN CAESER outshined his father, Gen Arthur MacArthur Jnr and also lived longer than him. If you meet Douglass is either you love him or hate him.
All images used were sourced from Britannica
From the desk of Udu Ben