One of the guiding lights on your road to riches, is to pay no heed to what anyone has to say.
Now I don't mean that in a negative way. If your mission in life is to be a master cake maker, but your buddy thinks baking cakes for a living is for losers.. well maybe you don't really need friends who aren't supportive of your passion.
Conversely, if you're studying under a world class chef and he's got some pointers on your batter, but is supportive of your cake baking dream.. well, you better listen and shut up!
You see, when you're younger and have no idea what you want to do with your life, it's easy (and maybe even comforting) to go to school, shotgun some beers and follow the crowd. After all, being open minded is a good thing. Explore all avenues, try whatever takes your fancy... except drugs. Stay away from drugs... I mean unless you're really passionate about drugs that is. FYI a degree in Pharmacy will run you like 9 years. (yikes!)
However if you have a passion, if you have a mission, a brand, you KNOW what you're about. Why would you need the validation of anyone else? If your brother/sister/ mother thinks it's a bad idea, well what do they know? Have they ever tried to bake cakes? Their thoughts on your future should be Irrelevant. I mean the type of irrelevant that doesn't even makes sense.
Let me give you an example: I used to mentor a teenage girl. She was upset that some girls at school were making fun of her for one reason or another as teenage girls are wont to do. I told her look, what if these same girls teased you for having big PURPLE HORNS!?
Wait, what? That doesn't even make sense. What kind of burn starts with "nice purple horns loser!"
If anything you might be inclined to ask the would be bully if they were feeling okay. Maybe advise them to stay away from the bath salts or something.
You see, it is just as ridiculous to listen to those who either don't have your best interest at heart or have never dared to step out of their own comfort zone or pursue their dreams. Unless they have already been where you want to go, it makes absolutely no sense for you to take them seriously.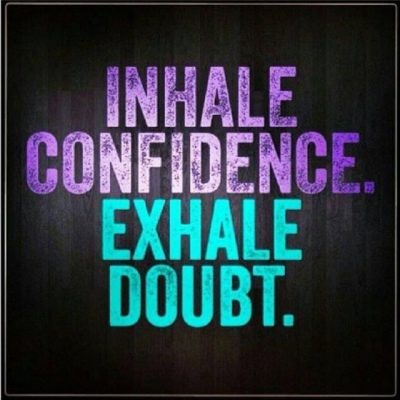 On your road to riches, whether that means blogging, blockchains or cake baking, it's your life. Don't let the naysayers and fears of others impact your journey.
---
Until Next Time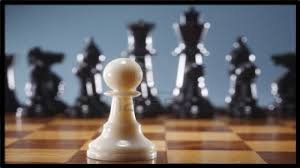 It's your move.
JESS
---
Thanks for reading, if you enjoyed this rant, you might also enjoy some of my Recent Articles:
The REAL Creature that Escaped from Jekyl Island
Janet Yellen, the Truth Revealed