Ripples Ice Cream Parlor in Plains, Montana Incredible Gem Found in North Western Montana!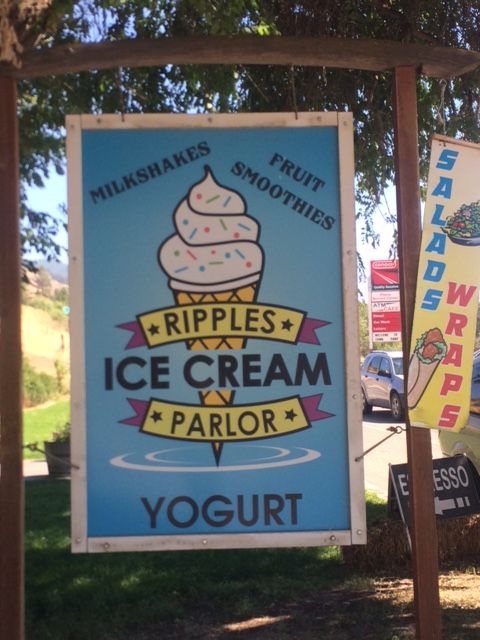 For the 3 years I have been living here in Montana I have heard people rave about this place but had never visited. Well we finally went there yesterday and I was blown away. This Five Star restaurant based on reviews from Yelp & Trip Adviser far exceeded my expectations.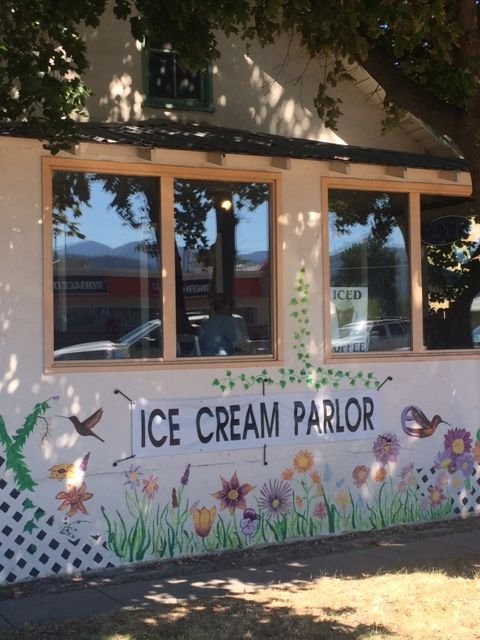 The Famous Huckleberries are available to purchase, AKA "Purple Gold"!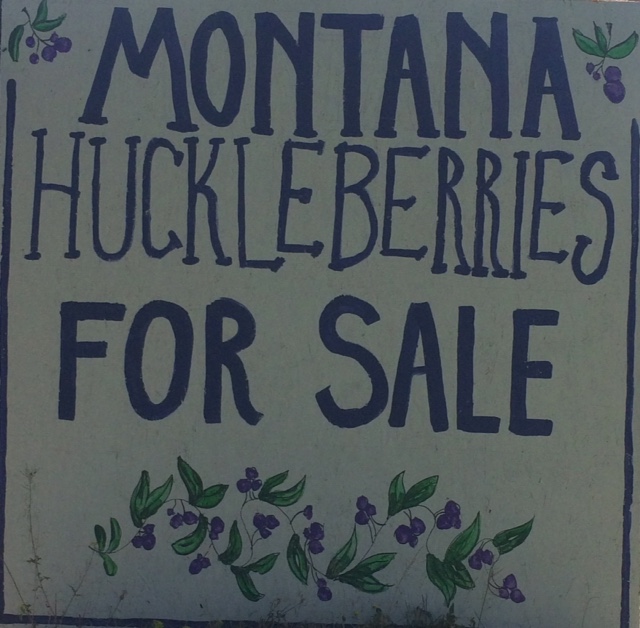 Huckleberry Milkshakes & Montana Made Huckleberry Ice Cream. Do you see a theme here?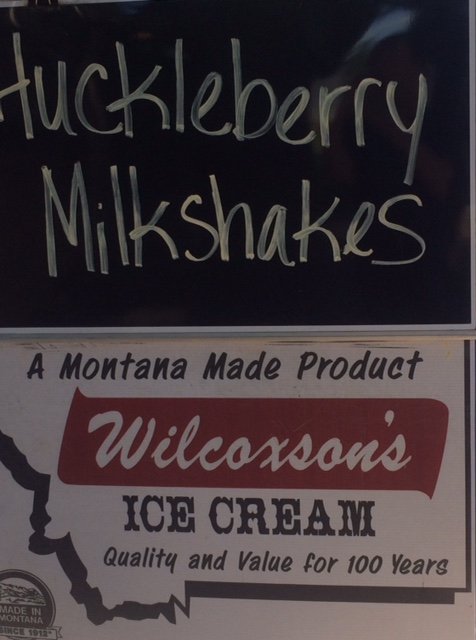 Lovely outside dining area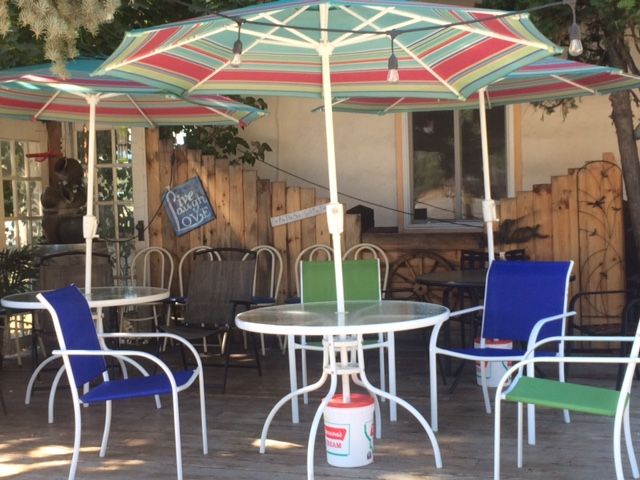 The Ice Cream Parlor features an unique sweet treat of Wilcoxson's Ice Cream blended with your choice of ingredients. You start with your choice of chocolate, vanilla or huckleberry ice cream and then can add your choice of additional ingredients that are then blended together. The possibilities are endless!
They have two pages of suggestions of delicious combinations you can try!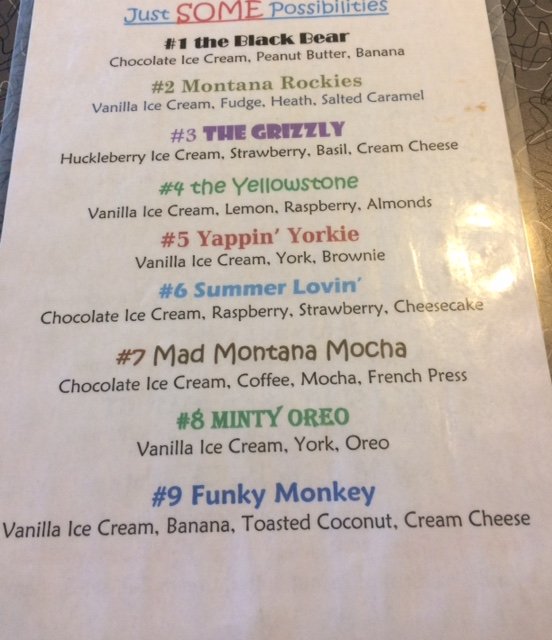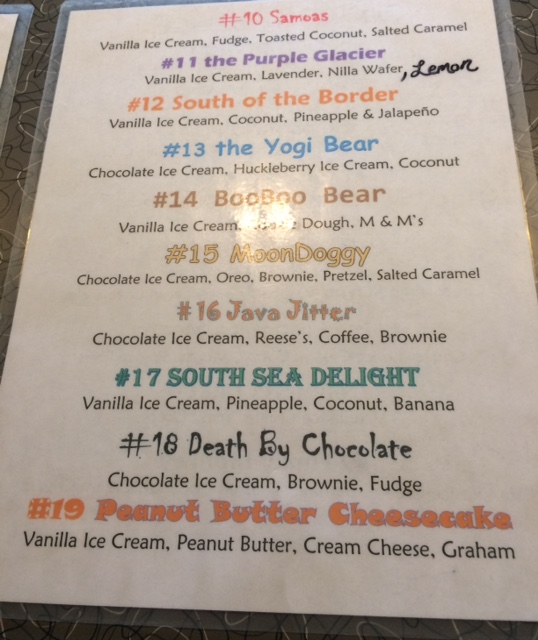 I ended up choosing the Mad Montana Mocha & Farmer Pete went with the adorable sounding Boo Boo Bear!
This picture says it all. Pure heavenly tasting JOY!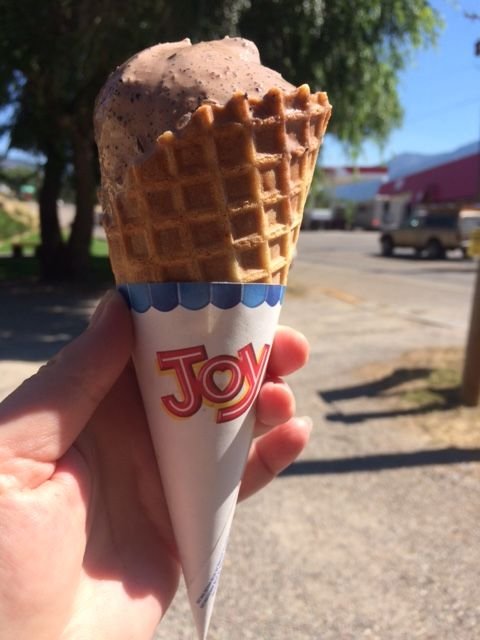 Ripples Ice Cream Parlor Facebook Page
https://www.facebook.com/pg/RipplesIceCreamParlor/about/?ref=page_internal
5 Star Reviews on Yelp
https://www.yelp.com/biz/ripples-ice-cream-parlor-plains
This is not just ice cream shop. As soon as you walk in there is an amazing coffee section called Uncommon Grounds.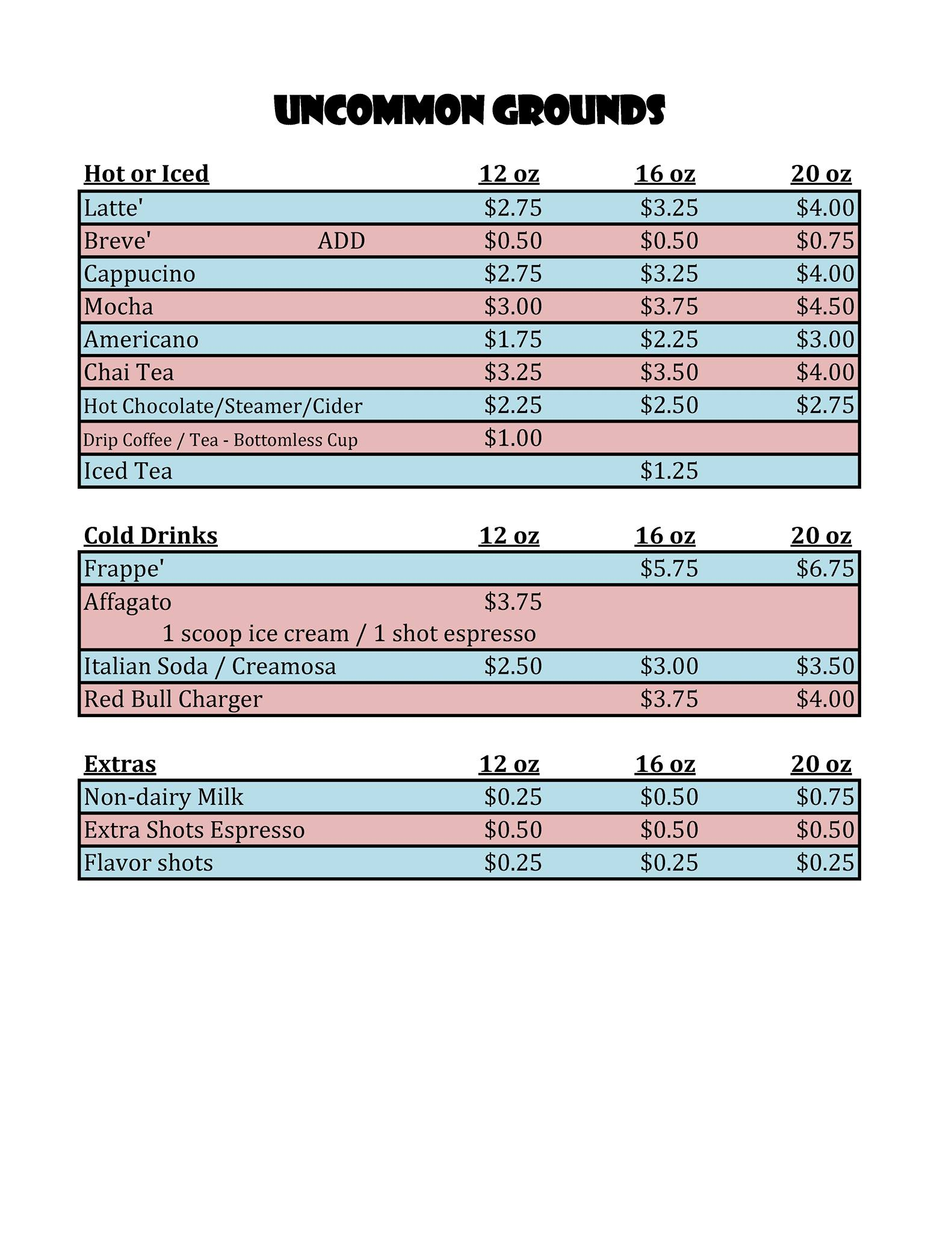 As if that is not enough they also feature Take-N-Bake Pizza, Homemade Soups, Salads, Wraps & Flatbreads!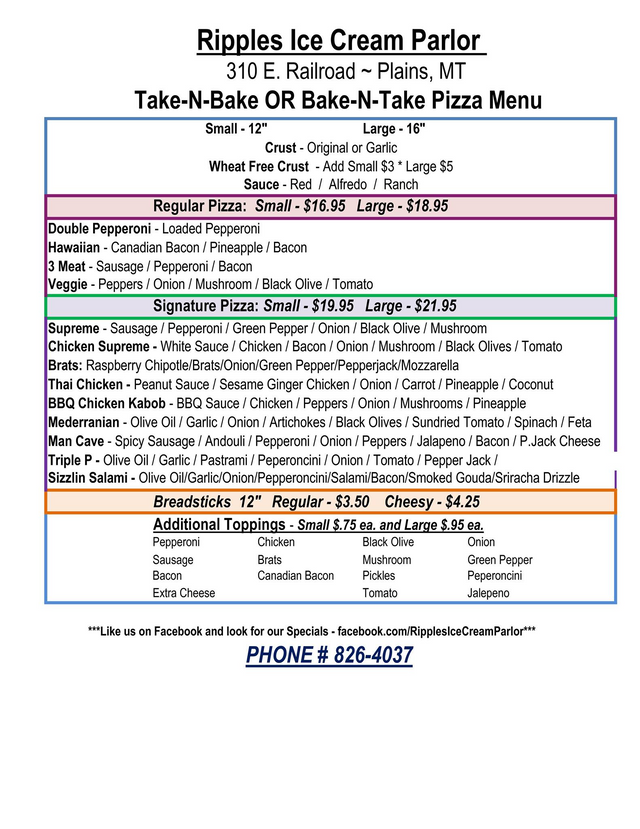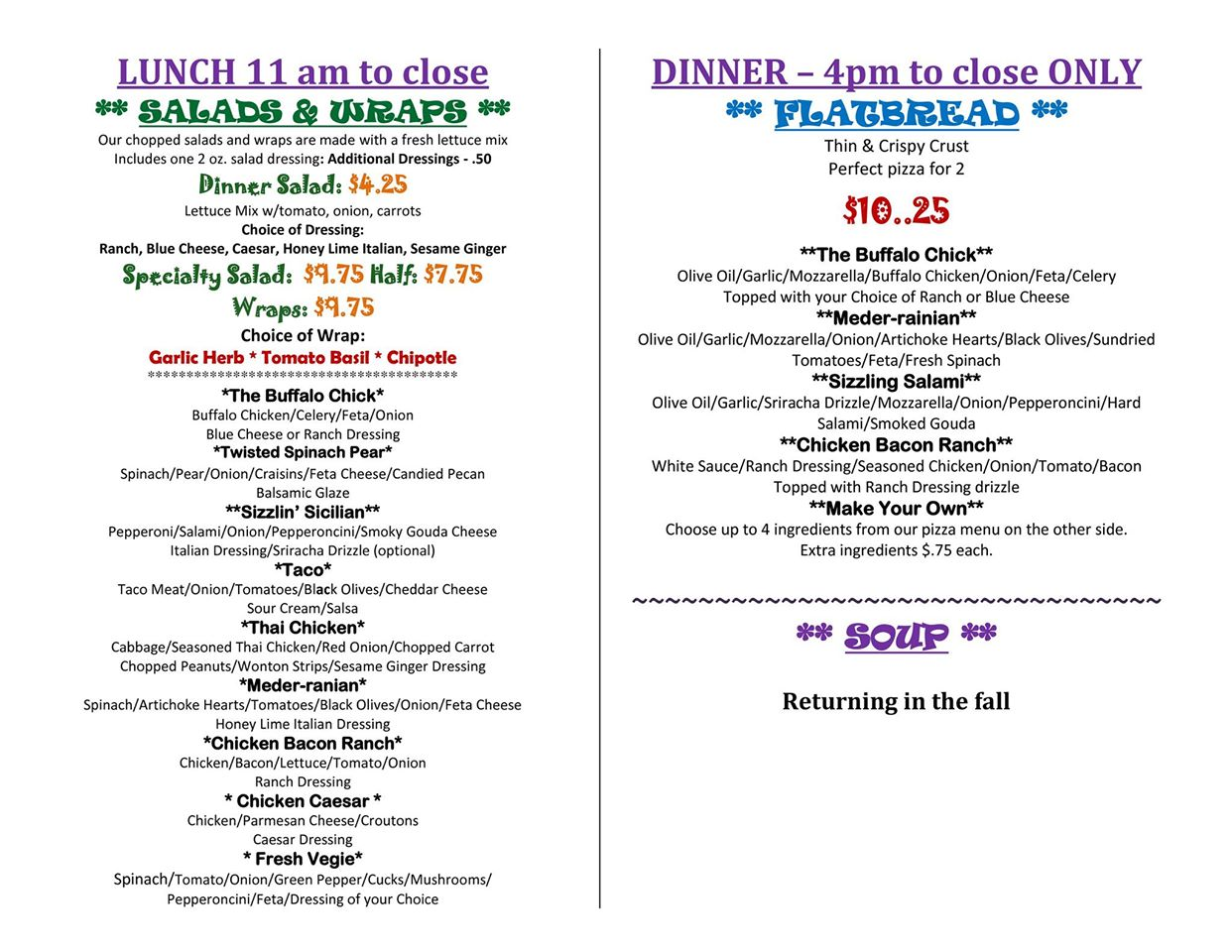 If you are ever in the area I highly recommend a visit. Don't forget to go to the World Map on the wall and put a pin on it to represent where you are from. It is incredible to see a visual of people from around the world who have visited this little gem of a restaurant.