Hi there!
If you've ever wondered how many Steem Dollars and how much Steem Power you will claim tomorrow, the day after and so on - look no further ;)
Under this link you will find a cool website that shows detailed information about your pending payouts - both from posts and comments.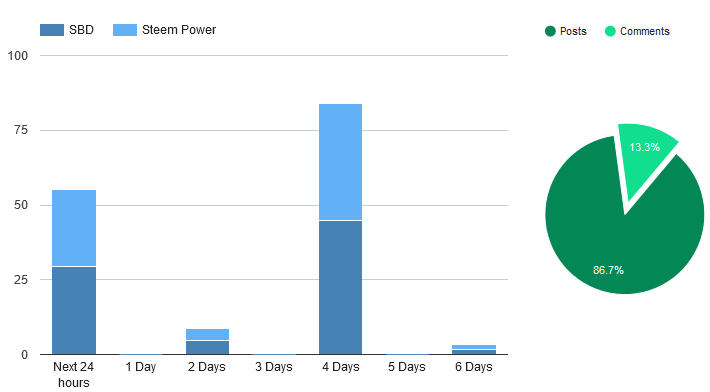 After entering steem.supply enter your user name on the top right corner of the screen and hit enter.
---
You will be presented with series of data explaining all your pending payouts.
First a summary of your current account value and total pending payout - and how much this payout will increase your account value (potential growth in percents).

Next is the chart displaying payouts incoming in 1, 2, 3 an so on days plus its distribution between posts and comments. Please note that the steem dollar and steem prices are entered automatically based on the latest market data - cool!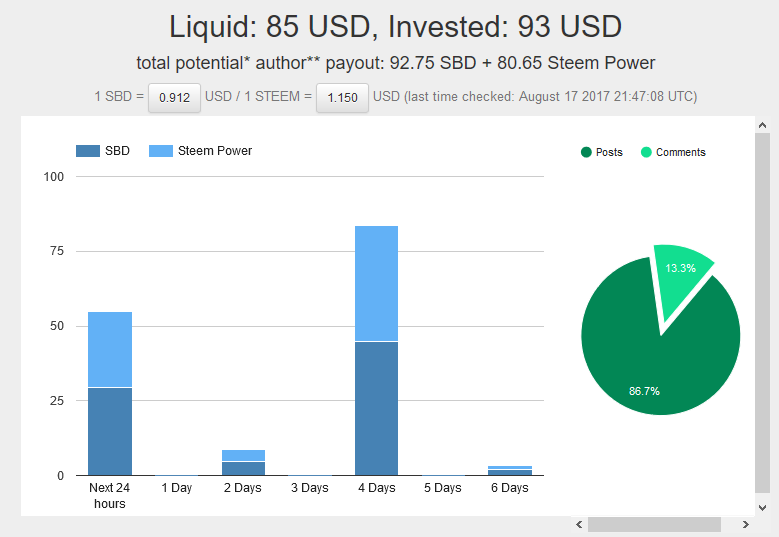 Lastly - a detailed table with pending payout for each day and each post and comment - super useful :)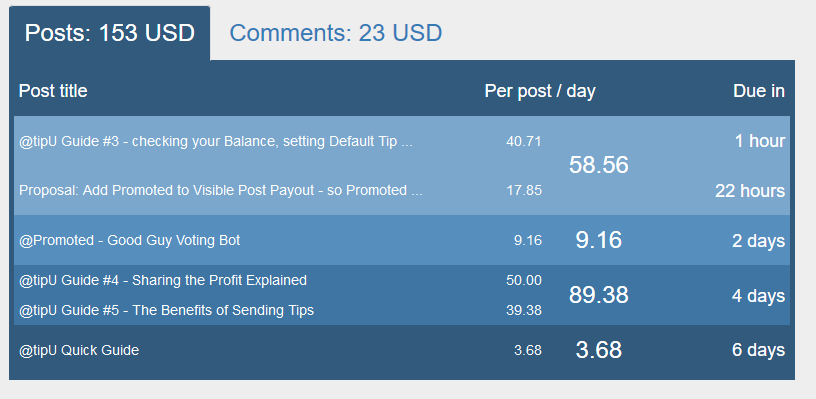 ---
http://www.steem.supply was created by @dragosroua and you can vote on him as a witness here.
See you next time!