Who am I? Entry to @surpassinggoogle's Steemit Untalented Contest
---
This post is my entry to @surpassinggoogle's Steemit Untalented Contest.

---
So, who am I?
I am supposed to be stellar but that username is taken so I improvised. I've been using stellar way back when the internet is dominated by 56 kbps modems and prepaid dial-up internet cards. I got it from a song of one of the greatest rock band I know, the incubus. Yep, they were named after some sort of demon who sleep with women but their music speaks nothing about that.
Recently, a woman crazy enough to live the rest of her life with me gave birth to another baby girl. Of course, I named her Stellar to preserve my nonsensical legacy. So when I came upon steemit, I used my good old nick: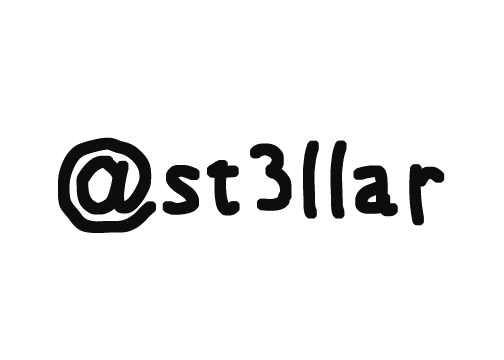 In real life
I'm Ron, 30 something. I'm working as LAN Administrator for a global brand. If my job title would be strictly enforced to fit my job description, then I would be managing and administering our company's network but the IT field is tricky and fast-paced and competitive and toxic so I'm also responsible for a lot of other tech related stuff. I managed different servers while trying to deploy an ERP from the scratch. Not really complaining, I enjoy the new set of skills I acquire. Plus, juggling between different tasks and tech makes my job less routinary.
I majored in Mathematics back in college but I failed miserably. So I took a two-year IT course. That makes me technically a college undergraduate but I am blessed enough to get the jobs that I really like. Personally, I think that your skills and qualifications should not be bounded by your diploma and TOR. I'm not saying that school and degrees are not important, in fact, kids should go and finish school. I still regret that I screwed up my scholarship in college but that's life, at one point or another, we are bound to fail. But should we stop there?
I did not.
After graduating, I did a lot of gigs from creative to technical. I spent almost half of my working career as a graphic designer and the other half as an IT professional. It really depends on the opportunities coming in but I used to switch between the two. I also did freelancing but I got bored real quick so I searched for a day job.
Currently
I just got back from medical leave and I was forced to the sidelines for one week. I'm still under medication which is pretty disorienting at times. Hopefully, I will get a complete recovery soon.
Till then.
---
I am back, hopefully! Follow Random Collective by @st3llar
---