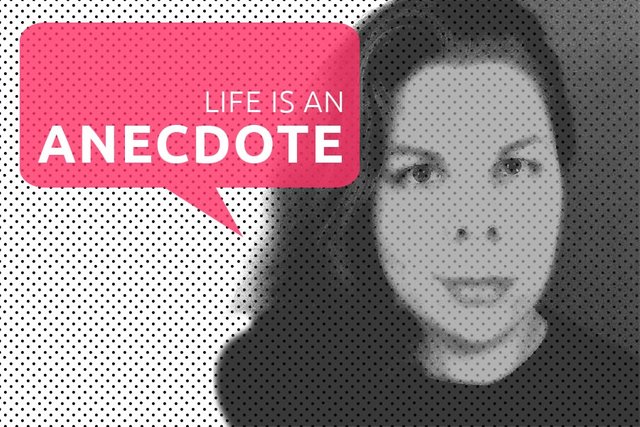 Suddenly a few men appear in front of my kitchen window - I can see them from the couch where I am working from. I look, surprized, a bit annoyed even, my window seems to be the favourite for lost mailmen who end up at my door as their last hope of finding a certain address that I know doesn't exist. Anyway.
I look a bit closer now. A policeman? He waves, points towards the door, I stand up, open it. "Yes"?, I ask casually, more or less expecting him to ask me if I've seen something specific - recently we got notified some headlights of cars had been stolen throughout the neighbourhood.
But this is weird - about 5 policemen are standing in front of my door - in full uniform - these are not men looking for some petty thieves.
"Miss, are you being held hostage?", he asks. My eyes grow big. What. The. Fuuuuck?
"Eh... NO?!", I reply.
"Can I come in please? I'll tell you who I am, I'm André. Did you change your phone number recently?"
Of course I let him in. What is that about my phone number?
He makes some calming gestures, "I'll explain in a minute", he says, "But, first, are you home alone?" I'm not, my boyfriend is upstairs. "Should I call him or do you want to check for yourself?"
In the meanwhile two more policemen are already entering my home. I notice more men still standing outside, and a police van is 'standing ready' on the street, nose pointed towards my front door. Two of the men including André are already walking up the stairs, the other checks my living room where I was just a few seconds ago fully immersed in some scientific papers.
"Sir, are you being held hostage?", I hear the policeman ask my boyfriend. I hear the same surprize in the voice of my boyfriend for being asked that question and suddenly seeing two policemen standing at his desk. "Okay, well, I'll explain in a minute, but did you recently change your phone number?"
Again that phone number.
My boyfriend and the policemen come walking downstairs. "I'll explain now", he says, shortly confirming with all other policemen it's 'done' and they're not needed anymore.
Finally he starts explaining. How a certain local WhatsApp chat group with local soccer boys were sending messages and one of them saying "Someone is being held hostage with a gun to their head at [insert my EXACT home address]". One of those boys forwarded that message to the police. Then there was some detail with a phone number which I can't recall currently (it was so weird at that moment, my boyfriend will probably remember if I ask him tomorrow) but thanks to that phone number and the fact it had recently changed owners the policeman already suspected the story didn't make total sense. But then there was a 'location share' found in the chat group as well, which indeed pointed somewhere close to my home, so that was just about enough doubt for his boss to tell him 'go check anyway'.
Now, in The Netherlands, most of the time everything is safe, and policemen drive their bicycles waving friendly at everyone, so that's what André proposed to his boss: let me just go by that house on my bicycle and look through the window. Especially since André is our 'local' policeman (appointed to neighbourhoods so you get familiar with their faces and feel secure enough to approach them more easily) that made perfect sense to him since he knows our neighbourhood so well.
But the boss said no: "I understand, but if something is wrong you need to be protected, in that case just peering through a window is too dangerous, what if there really is a gun."
So there they went. Eight policemen, in bulletproof vests, to my home, to check on a potential hostage situation.
I still can't believe it. I've only ever seen more than 5 policeman at the same time at demonstrations, now their were 8 surrounding my home.
When he left after telling the full story, he gave me his business card: "If they don't believe you when you're telling your story at the next birthday party, just let them call me."
I might just call him myself tomorrow. Did this really happen?