Well I am not going to pretend that I am the biggest fan of the royal family nor that I love all the weddings I can take but something like the a royal wedding between Harry and Meghan is not something that happens very often so why not take a peek at what all the commotion is about.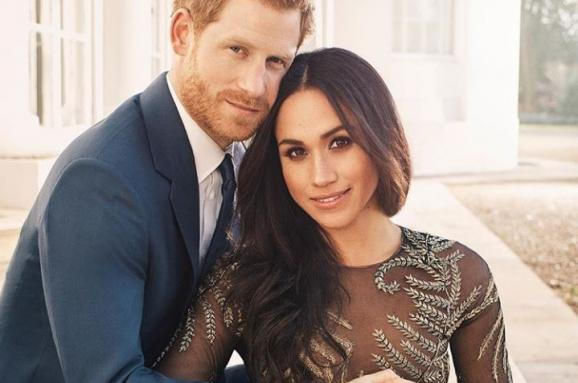 ---
espressotv.com
---
So I almost got invited to the royal wedding...no not really only joking but my boss did ask me if I was finishing my shift on time to make it.
Guess I had an opportunity and I could of attended if once again work didn't get in the way.
Also if you was a Steemian visiting London for the wedding or living nearby I believe there was a little Steem meet-up event going on in one of the parks nearby.
My plan was to go to both!
Firstly to the royal wedding and then meet some Steemians after...I have to say if that did happen wow that would been one crazy awesome day to remember lol.
Anyway for a while now there was of course much talk about the royal wedding dress that Meghan would wear.
I mean even at work one of our boss's in charge of her team had her phone out secretly watching it live in hopes of getting a glimpse of the dress lol.
If by chance you haven't seen the dress yet pictured here is what all the fuss was about...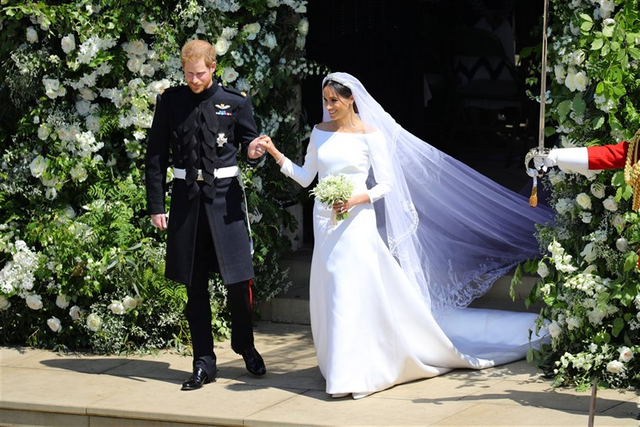 ---
today.com
---
This is one of the nicer pictures mind you, and dont get too angry but in all honesty while the dress is of course beautiful its abit plain, well I would say the dress is actually nicely traditional but it is rather plain.
While I would not take it as far as some other people as it seems that Twitter was picking up a big storm with many also saying "its abit plain" actually the most used word so far is "boring"
Tweeters are calling Meghan Markle's wedding gown "Ill-Fitting" and "Boring" it seems likes Markle's wedding gown is officially dividing those on social media.
As many were also calling the gown "gorgeous" "beautiful" and "stunning" while others are stating to being and feeling less than impressed.
But Twitter didn't stop at the dress they went for Meghan's "beauty look" as well, those fans of Meghan watching expected to see Meghan perfectly polished with a touch of "edge" to her look as she often does but instead they were to find her hair falling out of place, nor were they impressed when her veil, yes apparently it wasn't falling perfectly at the ceremony.
Wedding Meghan / Edge Meghan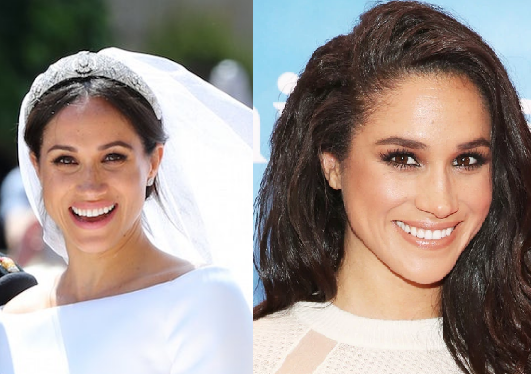 ---
Pinterest.com
---
Anyway I must say that while I hoped for a more impressive dress I do have to admire how she picked something simpler and as for her "beauty look" many are saying she looked washed out, well I reckon she probably didn't get much sleep her nerves may have kept her awake for most of the night and I think she simply decided to not go so glammed up for her big day.
But not only that I noticed most were criticising the images seen online and strangely I do find the images to oddly capture a more unprepared looking Meghan but if you look at the live footage Meghan had her look down well.
Perhaps a dodgy camera?
But I do have to say that Kate Middleton had a much more expressive dress and with definitively a sense of a royal quality to it.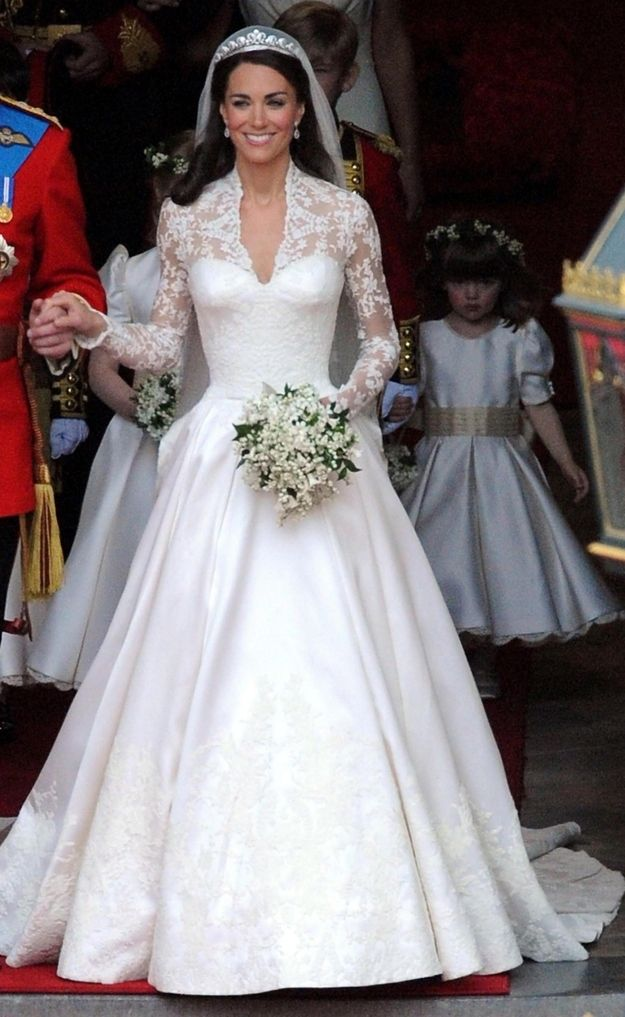 ---
Pinterest.com
---
And even the late Princess Diana just wow what a amazing royal dress she had on for her big day, very big, extravagant full of expression, yup she nailed the royal dress.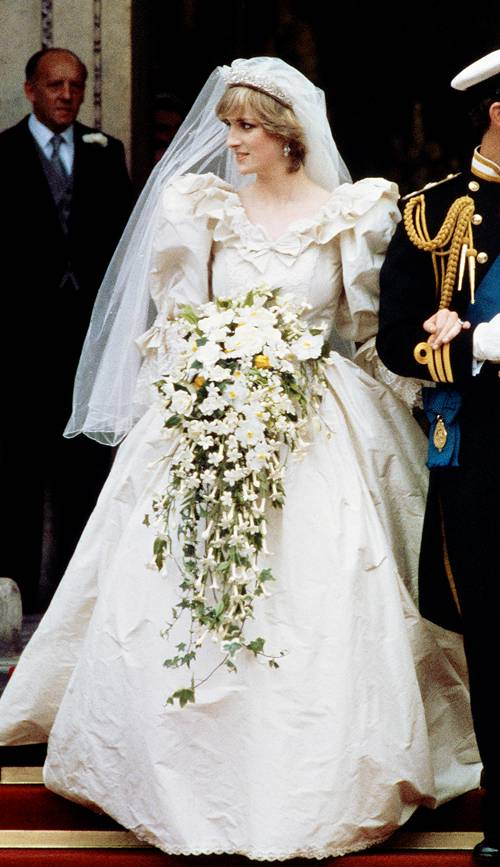 ---
Pinterest.com
---
---
Other POSTS
-Steem Price-
https://steemit.com/steemit/@simonjay/daily-steem-price-update-30-4-2018
-1 Million Accounts Truth From Experience-
https://steemit.com/steemit/@simonjay/the-1-million-accounts-truth-from-experience
-Steemit Month 20 Report-
https://steemit.com/steemit/@simonjay/month-20-steemit-monthly-report-15-5-2018
-The London Crypto Currency Show-
https://steemit.com/promo-steem/@simonjay/opportunity-for-steemit-in-october-29-04-2018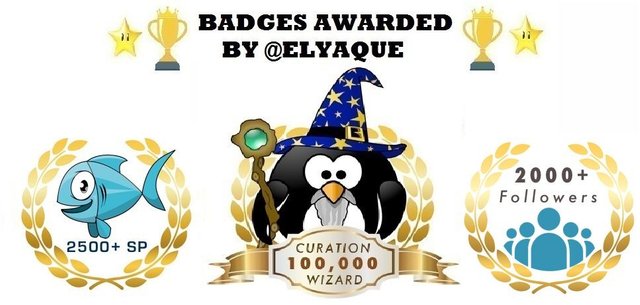 So if you like this page I need you guys to do me 2 easy things.
1.First please upvote this page.
2.And secondly dont forget to follow me below.
Also since votes don't always = $ and you if want to see more you can send me Steem Power Tips to @simonjay to help support me.
@paradise-found - @koskl - @hanshotfirst - @meesterboom - @mammasitta - @yusril-xabre - @surpassinggoogle - @whatisnew - @kristy1 have already done this so a big thank you to them all!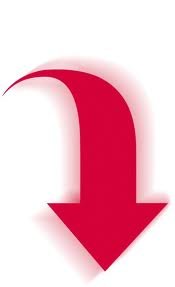 ---