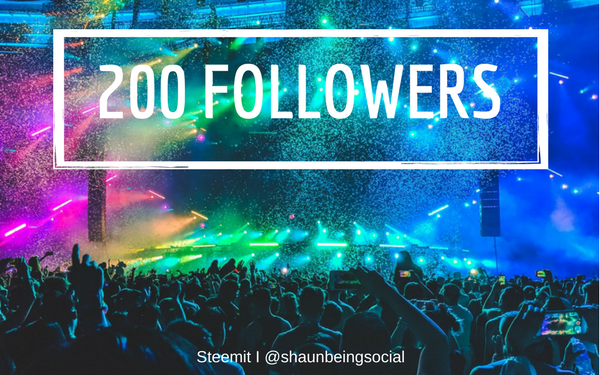 Progress not perfection. Today is a time to celebrate … Why? … A small milestone was achieved. I finally hit 200 followers ...
---
Takeout
I think it's important to celebrate and reward achievements no matter how small ...
To all my followers. I hank you for being here. Thanks for your support. I will try my best to ad as much value as possible ...
Steem on ...

To my fellow Steemians,
Thanks for being here. You're awesome and I appreciate you …