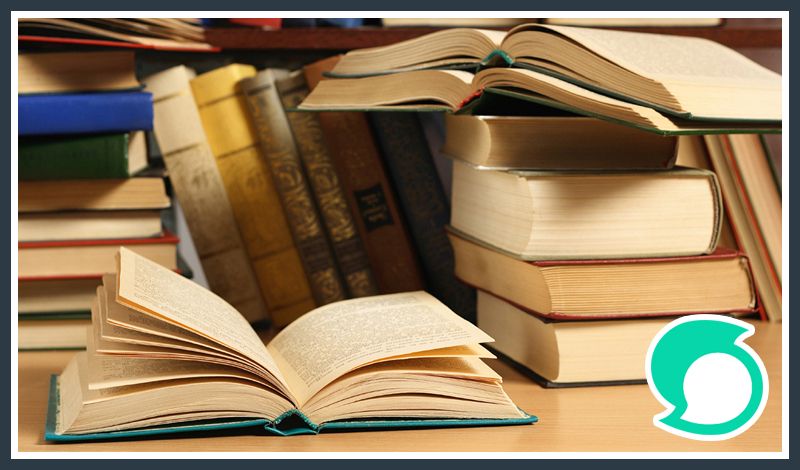 Image Source
Following the show's long tradition of interviewing the man on the street, the Jimmy Kimmel Live crew set out to discover if the average American can name a single book.
In the preamble, Kimmel points out that a recent survey revealed that 1 in 4 Americans did not read a single book in the past year. I agree with him when he remarks that "that actually seems high." I wouldn't be surprised if the real number was a lot smaller.
I know in my own experience I seldom meet other readings. I can barely count the number of coworkers that have seen me reading on break and have remarked that they've never read a book or can't remember the last time they did. Not a lot of people read these days.
Before you watch the video below, I want you to keep these two things in mind:

1. People freeze up when asked unexpected questions.
2. We don't see the interviews that were left on the cutting room floor.
But even with those factors taken into account... this breaks my heart.
I consider myself a somewhat avid reader. I try to read a book a week. I usually fail at that goal and end up doing a book every two weeks. The point is that I'm reading.
Study after study has demonstrated the many benefits to reading. Do I need to cite sources? A quick search will take you there. This isn't controversial. As much as I hate the oxymoronic phrase, "the science is settled", this pretty much is settled.
Do yourself a favour. Read a book. Expand your mind. Read books to your kids. Raise the next generation to be a generation of readings.
~Seth