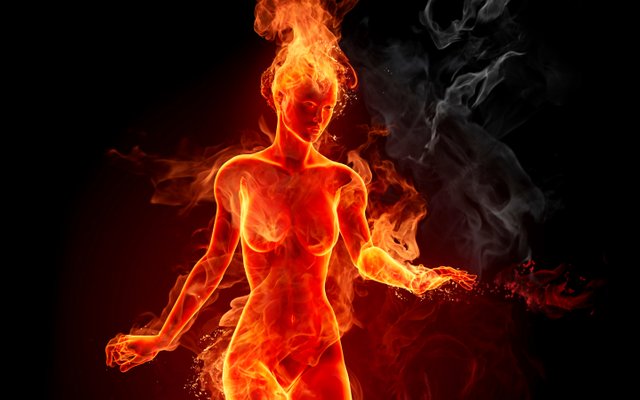 I wrote a poem today for the first time in many years. It was loosely based off of a poem I wrote more than ten years ago, which was inspired by the ancient myth of the siren. I wanted to breathe new life into this myth, as it's one of my favorite tales from ancient times. Please upvote and resteem if you enjoy it, and let me know what you think in the comments!
Just to be clear, I didn't make the image myself. It's something I found on google, but I couldn't find any indication that it's a copyrighted image, so I am using it under fair use laws. The poem is all my original work, though.
Queen of Fire
She steps out of the ocean
Walking through a haze of steam
Still rising off her skin.
The sunlight seems to gather
Around her presence in a fiery sheen,
As if she was the Queen of Fire.
She dazzles in the flames,
Yet her raven tresses hang unsinged,
Caressing the gentle curve of her breasts,
An overture of naked, radiant skin.
With every sensual step she takes,
She pulls me deeper in.
Locking me in her gaze,
With the promise of the perfect sin.
She greets me with a strong embrace,
That sets my soul afire.
Our hands intertwine like lace,
And our bodies twist like wire.
We disappear into another place,
Removed from space and time,
Writhing in a sexual blaze,
Like witches on a funeral pyre.
When at last the world has ended,
And our bodies sink into the sand,
The consequence that's unintended
Leaves us just as damned.
I hear her whisper in my ear,
Of a world I've never seen,
A city made of sand,
That's eternally serene.
She leads me out into the tide,
Walking through a haze of steam,
I'll never leave her side.
The moonlight flickers above,
As we slip beneath the seam,
And drift away in our eternal love.