EID UL ADHA CELEBRATIONS IN PAKISTAN
Like all Muslim countries of the world, the Eid ul Adha is being celebrated in Pakistan today . This is called festival of sacrifice or greater Eid and is celebrated every year on 10th of Hajj month of Islamic calendar.
This festival relates to Historical event when Allah appeared to Ebrahim in a dream and asked him to sacrifice his son Ismail as an act of obedience to God.
The devil tempted Ebrahim by saying he should disobey Allah and spare his son. As Ebrahim was about to sacrifice his son, Allah stopped him and gave him a lamb to sacrifice instead of his son Ismail.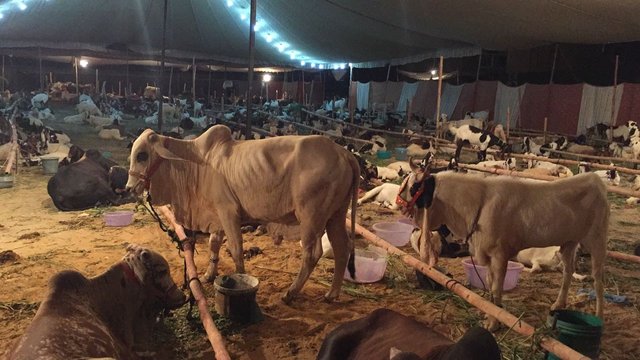 Today we together with all our family members are celebrating Eid in Karachi, Pakistan by slaughtering a cow and its meat will be distributed to relatives and poor living in our neighborhood societies.