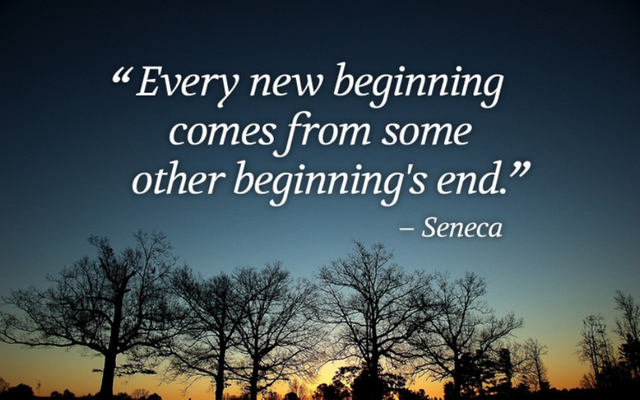 At the end of this month, I'm going to be closing down my business of over 5 years. My business partner and I started this business back in 2012 with less than $300 at a time we were both working day jobs. Never in my wildest dreams did I think I would wind up working for myself and growing it to the point we grew it to. Last year the business did over 2.2 Million in total sales.
One thing I want to mention really quick. In the Entrepreneur space people love to throw around big numbers, and oftentimes people are like oh shit dude your rich. For anyone who's ever run a business you know sales numbers are much different than what you bring home. If your making a 10% margin, ie what your paying for the product that's $220,000 before expenses. Then you take out expenses ie office rent, internet, computers, printing and packing materials, merchant fees, lawyer fees,, the list goes on and on, then you split that between myself and my partner and I keep 50% of that. The point I'm trying to make is while I was making a comfortable living, it's not never have to work again money.
We started our business as a small eBay hustle making $50 a week. It wasn't huge money, but I was living check to check at the time and sometimes that $50 meant not having to scrounge change out of the couch cushions or being able to buy lunch the day before payday, or not having to be embaressed hitting a Coinstar machine to get me the next couple days to pay day.
I wound up leaving my day job in 2015 and have been self employed ever since. It's been a wild ride, a lot of hard work, a lot of ups and downs. I knew in my gut our business wouldn't last forever, and quite frankly I'm kind of surprised it lasted as long as it did, but the day has come to move on.
Without getting into specifics, it's not something we really had any control over or could change and the end has come upon us quite abruptly which leaves me thinking about what to do next and what my next move will be.
This time right now is kind of a mix of stress, fear, and excitement. Despite being an Entrepreneur, honestl I'm somewhat risk averse. My business was making multiple six figures when I quit my job and I was still quite fearful to leave my $28,000 a year job and health insurance to pursue this business which was doing substantially better than that.
You know I tend not to do great with change, change makes me sad and anxious. This change comming upon rapidly is rattling my nerves a bit. I'm excited about what the future holds, excited that in a sense I have a blank slate and can do whatever I like, but at the same time scared to be in uncertain territory and not knowing what the future holds.
As far as my plan, well I really don't have one quite yet, I'm still figuring things out. It looks like the end of the month will be the last day of business, there may be a couple weeks of tying up loose ends, paying all the bills, shutting down the LLC and then it will pretty much all be done.
Fortunately I live pretty frugally. I've always known as an Entrepreneur and being self employed that the good days don't last forever, there's no unemployment and my paycheck is 100% dependent on myself and my efforts. I have some money in the bank, I don't have a car payment, my mortgage is reasonable and I don't really have any debt or crazy bills.
I plan on taking a couple weeks as kind of a mental health break. Do some fall cleaning around the house, get into a routine of excercise, meditation, spend some time with my dogs, do some projects around the house. I have a couple fairly passive side hustles that I plan to invest more time with and see if I can leverage into something bigger, things like Youtube, selling tee shirts, and affiliate marketing. One thing I'd thought about doing is maybe doing some traveling. I do have a girlfriend and two dogs so I couldnt move to southeast asia or anything crazy like that, but I had considered maybe doing a solo trip around the country and maybe visiting some fellow Entrepreneurs and maybe Steemians along the way and creating some content surrounding that, @brianphobos , lemme know if I can stop by for a swim.
That will keep me going for a while and should keep me from dipping into savings very much if at all. Ultimately however I'm going to have to figure out what to do with myself next. I'd thought about getting my real estate license. Dabbled with the idea of starting a business selling merchant processing services, and have also thought about going through a program they have in Chicago to become a teacher, I already have a degree, just need to get a teaching certificate.
To be honest though I'm not really sure which direction to go in.
It's kind of sad having all that hard work come to an end, as well as just kind of having the end of an era. My business that's closing was one I started with a longtime friend of mine. Over the years we've kind of grown apart as friends a bit but have maintained a good relationship and made good business partners. It almost feels like a real life version of the end of your favorite sitcom whether it be Seinfeld, Friends or whatever else. I feel like I'm waiting for GreenDay's "I Hope you Had the Time of Your Life" to start playing and the screen to cut to black.
So at this point I've decided to post this post. I kind of started off just writing myself to get some thoughts in order and wasn't sure I was going to post it. I suppose at this point, I'd love some advice from any of you guys out there who have been at a point in life where your having a change in direction or having to start over. Any tips, or advice that you have about how to find your direction or really anything at all would be welcomed.
That's all I got guys. I'll probably share a bit more about this in the comming weeks along with what I'm up to but these next couple weeks are gonna be pretty busy