Picking up from PART ONE...
What does the genius access that most people do not...?
The "newest" of discoveries awaiting in the realms of genius do not lie within the domain of established culture. That which the genius has the capabilities of bringing into the culture to upgrade it first exist outside of it - and to dare venture beyond the boundaries of the culture's comfort zones is a bold move.
Without the safety of a culture's foundational contexts for translating and making sense of its realities, venturing into unchartered territory can be highly confusing, overwhelming, and challenging to make sense of. Before all the new information gathered from outside the boundaries is processed and organized efficiently into existing the organizational structures of existing neural networks, it might all seem a bit "crazy."
The dimensions from which genius extracts and brings back its fruits are incredibly complex. Diving into a sea of creative energies, the limited knowledge base we've inhereted culturally is inadequate as a foundation from which to interpret the laws of physics governing the new territories of senses and abilities.
Though wait...
It's time for another distinction.
This is essential to further clarify the context in which this exploration unfolds.
*What "realms" am I referring to? What do I mean by "dimensions?" With talks of genius "venturing into" different "territories" and "spaces," what the fuck is this actually beyond some cliche new age "energy" fluff talk that has often got thrown around loosely before?
Essentially, states.
At one level, states within the genetic memory system.
*Quantum physics... holographic universe... there is a unified system through which we are extracting all of this through the genetic memory component.
Our brains may yet to be understood as the most powerfully mind-blowing super-quantum-computer there ever will be. And its easy to overlook the sheer amount of programs running on/through it - the genetic component comparable to the storage cloud in which these programs are coded, rewritten into, and extracted from to produce this shared holographic reality we find ourselves in - *(and which more & more are considering to be some sort of "simulation", which in a sense is correct in the context of understanding how our bio-mechanical bodies are a material projection of the programs playing out through genetic code, each of 8 billion people simultaneously running their own "simulations" from the projection of the genetic code through their unique lens, filters, and character expressed through the program's playing out.
You might want to reread that paragraph a few times.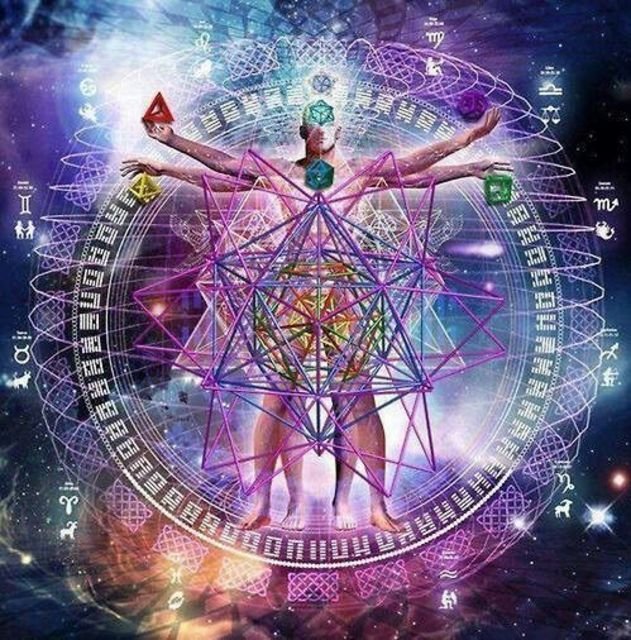 Another level of the states... Brainwaves.
Think of how a satellite TV signal is merely data compressed into a wave, extracted through the receiver and TV out into images and sound.
Comparably, think of neural impulses & brainwaves as that signal - data within the genetic memory system compressed into those waves, for your brain to receive, processes, and extract out into the content of your conscious mind.
See it?
Remember the famous Tesla quote: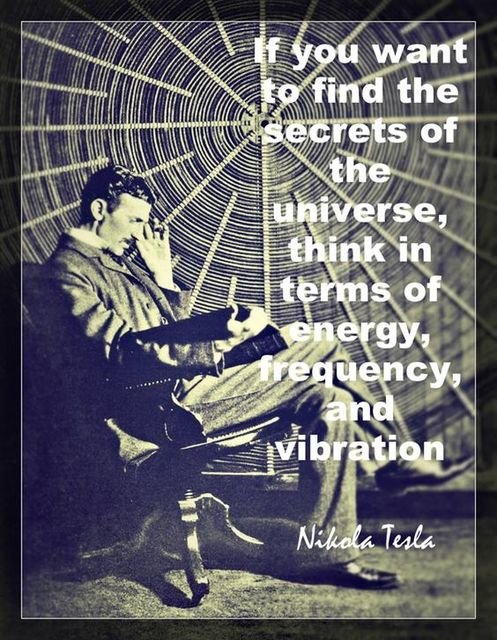 Man has barely begun to scratch the surface of what realities are possible to be accessed and created.
The cultures we've been raised in, the realities we've created for ourselves through limited belief systems... merely programs in the genetic memory system. A tiny sliver of a quantum sea of brainwaves in which information is encoded, a filtered shard of an infinitely-broad spectrum extracted out through our biological mechanisms onto the screen of our conscious experience.
What lies outside the spectrums let in through the lenses of cultural programming?
To a culture in a survival state, "crazy."
All that which rightfully threatens its destruction.
To a culture valuing innovation and exploration of creative potential, "genius." That which proves itself essential to the state's advancement - to the degree it isn't too threatening.
The genius is the bridge to broadening culture's scope into unchartered territory - celebrated for the victories society prides itself in identifying itself with for its own "evolution."
The "crazy" is the misunderstood - condemned for the discomfort it creates in the cultural programs unable to evolve at the rate they would if integrating the wealth of information accessible upon ceasing the judgement preserving the boundaries justifying the culture's inability to adapt to that not fitting its survival-based ideals.
Both "genius" and "crazy" are states outside the conventional.
What swings the weight of judgement from one label to another is merely the degree to which one understands the processes of how these dynamics work and is open-minded to what comes through these unconventional states, versus remaining fearful of reactive to the unknown as it introduced into view.
When it's manageable and pleasant, it becomes genius through our approval. When too challenging or confusing, crazy.
Objectively, it is neither.
Merely a sense or ability to access states not yet commonly known.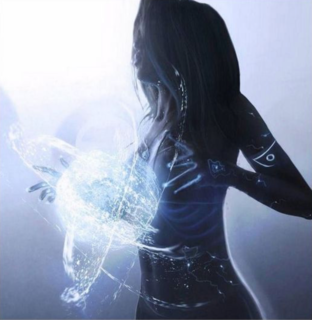 Annnnd that brings us to a conclusion of Part TWO.
However, if you've enjoyed any of this so far, click ahead HERE for PART THREE...