Lots of pics ahead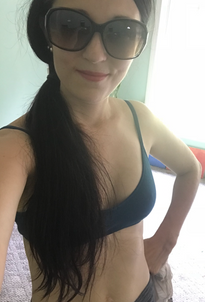 This will cover fitness-related stuff I do in a day!
I start the day with this: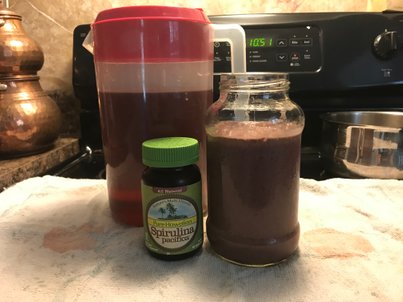 A pitcher of tea, smoothie, comprised of pea & hemp protein, mushroom blend, adaptogens, greens (kale, spinach, seaweed), and berries. And Spirulina, which is an amazing food-thing I recommend to anyone.
Every other day I make a batch of homemade buttermilk biscuits as well, and I eat more than a couple of those.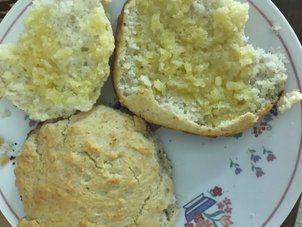 I must admit however, that I fast for at least a couple hours after waking up before I eat. I don't know exactly why I do this, but intuitively I know it is the right thing for me.
At this point I should also add, I am not one for asceticism at this point in my life when it comes to food. I eat decently, but I generally eat one junk food a day, unlimited, and I thoroughly enjoy it. Such as chocolate, popcorn (the homemade kind with real butter), potato chips, and Cheetos even. No shame. Don't want y'all to get the wrong idea based upon my breakfast 😉
Sometime midday, I venture outside for the first "activity" of the day. Usually, this is having fun on the trampoline. I don't do anything specific, I just have fun. However, it is great cardio, warms up the muscles, and the kids enjoy laughing at me.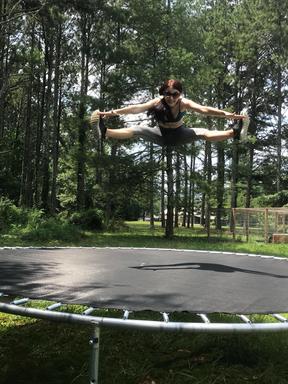 At this point, when I go back inside, I might lift a few reps with the dumbbells. I'm at about 20 lb currently. My goal is 30! 😜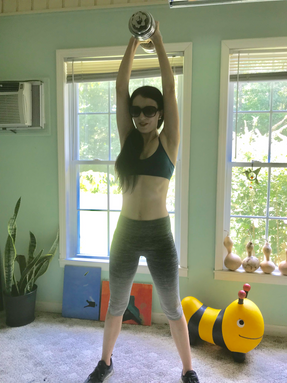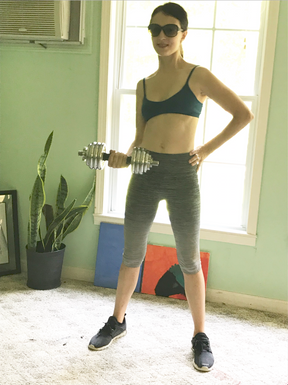 Later in the evening, once it's nearly dark, I do a short jog or sprint. I try to alternate- and by sprint, I mean run as fast as I possibly can for a relatively short distance. My favorite way to push myself is to race my ten-year-old. Spoiler: I don't win. Yet! 😉
I enjoy looking at the sun as it sets, and I usually stop on my jog to do the evening sun adoration (Here is a post about that). As I jog back toward my house, I watch bats as they zig zag this way and that, dipping toward me periodically. The first light in the sky appears, which has been Venus for a while now. I admire the various planets, including Saturn and Jupiter, as the sun disappears completely.

Before I return inside, I like to get some positive beats flowing through my headphones and dance in the darkness. It is a cherished part of my day, especially with the post-jog endorphins flowing. This past month I have expanded my musical horizons to include hip-hop and "intellectual" rap, and the experience has been extremely positive.
Here's one:

Back inside, I complete a few more sets with the dumbbells. Then I get to work on a quick circuit training routine:
-50 jumping jacks
-25 high knees
-20 leg lifts
-10 push ups
-25 jumping jacks
-25 mountain climbers
Repeat X1
This ends the "active" part of my day. A shower, a snack, an open window, books, journals, and meditations fill the rest of my waking hours while my children sleep peacefully.
Hope this was a good read! I am a ridiculously private person, so this is a lot more sharing than I am accustomed to 😄
Love and Light
LVX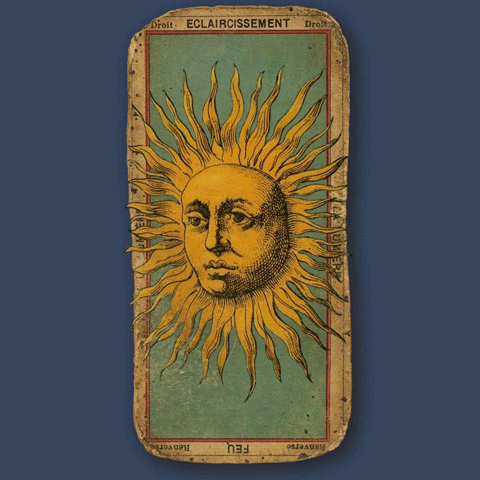 Kindly upvote and resteem if you found this useful. May all thanks be returned to you!
Other Posts:
Need More Willpower?
Justice
The Candidate
The Awesomely Occult Roots of Waldorf Education
Don't Seek the Light, BE IT
Ceremonial Magick