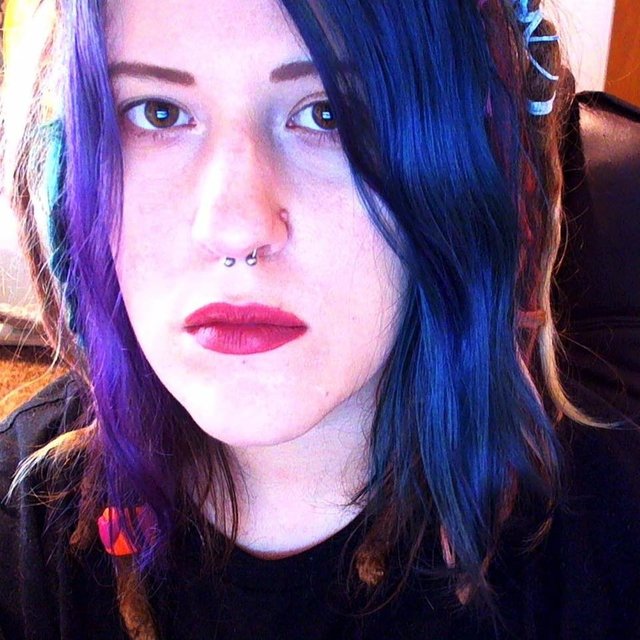 I just found out this weekend from @stellabelle that Laura Lemons died. She committed suicide on September 7th. Laura was a talented artist and writer. I only knew her through Steemit and wasn't going to comment, because many of you were so much closer to her.
But her death has been preying on my mind. I went back and reread some of her posts.  I'm not going to repeat the details of her life. But she had a hard go of it. Abuse problems. Serious health problems. Financial problems. Other stuff. She fought the demons as hard as she could. In the end, she wanted to say "goodbye" to the pain. As I understand it, she left us on the anniversary of the death of her dear friend, Bethanie.
Her Steemit Blog is here:  https://steemit.com/@lauralemons
In one of her posts here , Laura talked about grief. One thing she shared:
While I absolutely think it is important to give your grief acknowledgement and really feel your emotions without turning away from them I also believe there is a fine line between accepting grief and dwelling in it. Don't get stuck in the grief. Don't let it take you back to the point where your life was consumed and try to end the experience with some positive thoughts about your loved one. Try not to always end the grief on a sad note. Remind yourself of the love you had and, if you can, smile. 
So I wanted to share the wonderful and positive things I remember about Laura, that I learned through her writing:
She was totally real and honest about her life and problems
She was a kick-ass artist and unbelievably talented
She was an awesome writer
She was loved and had friends who cared for her
She loved her cat, Mouse
She tried so hard to beat back the demons
She really was not a quitter
She had really happy moments and experiences
She was compassionate toward other people
She had a positive effect on a lot of people
I take a little comfort in the fact that she lived with a dear, long-time friend and was not alone through most of her struggles.
I wish that her Steemit income had continued at its early levels, so that money wouldn't have been an issue for her. But it is what it is.
In closing:
Be kind to the people you meet online. You may never, ever know how a small kindness by you has saved a person from a bad day or bad experience
Don't wait to tell your friends, dad, mom, brothers, sisters, grandparents, cousins and others that you love them
Rest in peace, Laura. You were and are loved.