Women's alpine ski Olympic game in PyeongChang(JeongSeon) [DAILY]
   Hello, I'm @notos. I got a ticket for PyeongChang Olympic game from my workplace so I chose to visit Women's alpine ski game yesterday. Alpine ski games were being held in JeongSeon, the city next to PyeongChang. Actually the game was scheduled to be held today, February 23rd, but because of the strong wind forecasted today, the date was advanced to yesterday.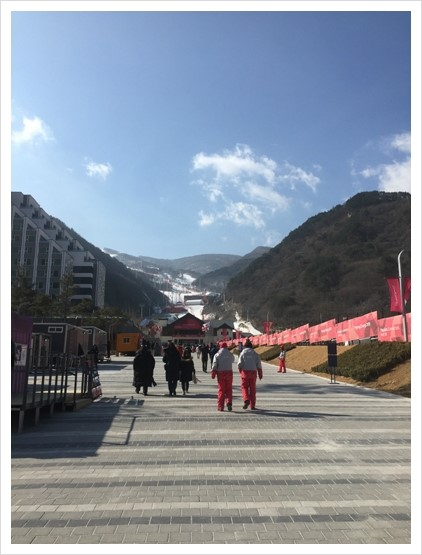 Luckily, the wind wasn't strong, and the weather was warm, which was the best condition for both the athletes and the audiences. The people wearing red-pink ski-wear are the volunteers who were taking the most part of management of the Olympic. I could see them anywhere inside the resort.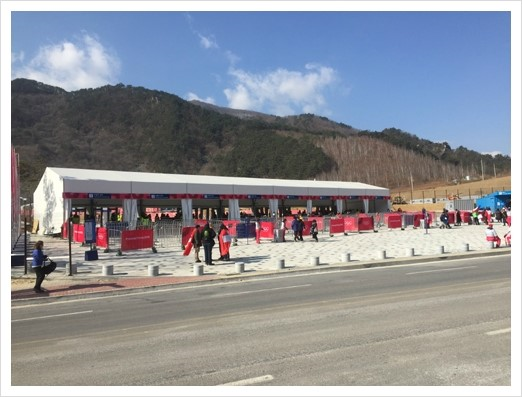 Taking the lift, passing by the food court, I could reach the stadium from where I could watch the last moment of ski players. But it was too early when I arrived, and I was starving since I had not eaten breakfast, I bought some fish cakes to eat in the lounge.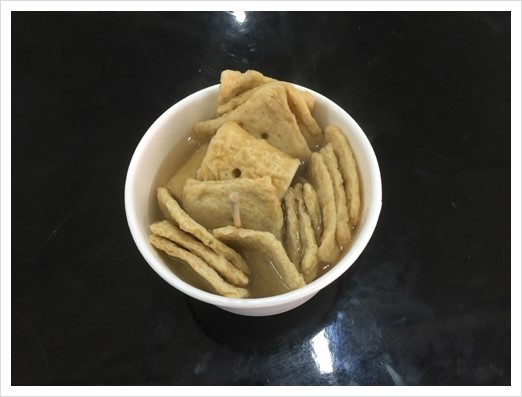 I recall the price was 4,500KRW, which I thought expensive, but after I got the bowl and see it, I considered that the price was reasonable in such a big event. On the next table by me, a family from the States were having Korean noodles and keep saying they shouldn't come back to their country to have Korean food, which made me delighted.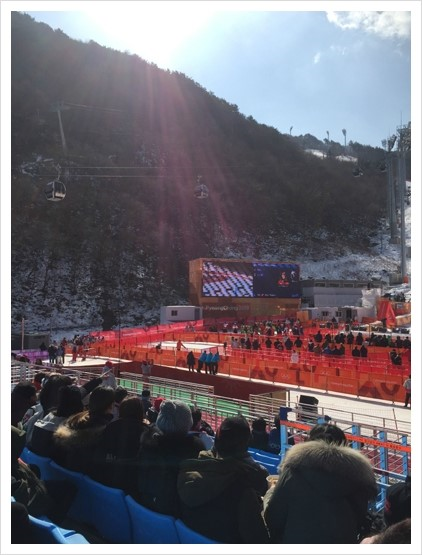 After finishing my bowl, with potato chips in my hand, I watched the Olympic game starts. The presenter was excited, the band music was energetic, and the audiences were with them. I felt excited, too. Although I missed the runs of top players who had won the medals, it was a unforgettable experience in my life to participate in an Olympic game being held in my country.
---
See other posts of NOTOS