Here are some things I took pictures of:
The inside of a lens cap.
The ground by accident with included foot.
The sun by accident.
A black cat mid-meow morning.
The bird who likes to shit on things.
Three cows looking the other way.
A hay bale. (I said, "Hey bale." The hay bale did not respond.)
Some really tall grass on the side of a road.
To mow it down, you'd need an upside down helicopter because the grass grows in water.
A fly humping another fly.
A warm glass of orange juice.
Some oranges that looked like they were murdered by an amateur.
A flower that had a hummingbird near it one half of a second before I pushed the button.
Three more flowers and one leaf; still chasing the hummingbird. Fast little guy.
A blur that might be the tip of a hummingbird's wing.
The hose I tripped over.
The tap I broke.
A flooded backyard.
The tap I fixed.
The new swimming pool.
The camera in front of my face while I stood in front of the bathroom mirror; feeling fresh as fuck.
But all of those pictures sucked.
So I will not be sharing them here today.
Instead, I spent the past few hours finishing this: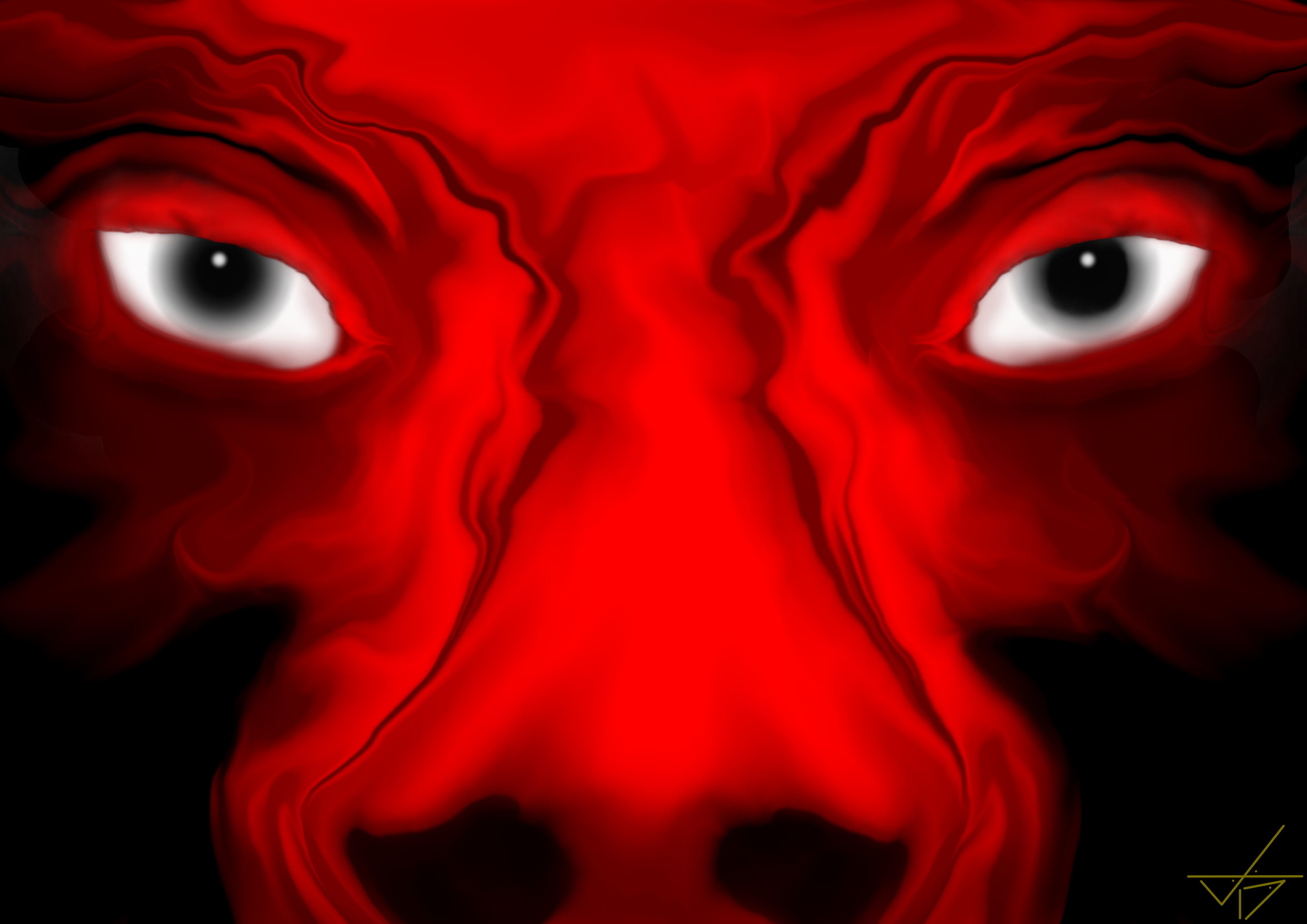 You're Finished
If that scared you,
I'd just like you to know:
It's too late to cover your eyes.
One of these days I might try shutting up, focusing, thinking, then writing about the art I produce like a normal artist would.
Unfortunately, that day is not today.  I can't even promise if it will ever happen.
I don't even know where to start.
Hey everyone! Look what I made!
First I sat, then I loaded my digital art suite.
Then I pushed 'new'.
Then I selected the canvas size.
Then I was presented with a blank white digital canvas.
I put colors down on the blank white digital canvas.
I added more colors.
I created more layers and added more colors.
I was getting close to being complete.
I finished.
Now you can look at it.
Then I would have to write that same post but a different way and if that's how I did things I would have done it that way over 600 times!
The people would think I was boring!
I can't do that!
I'm getting excited just thinking about it and for all the wrong reasons!
I am the best shitposter in all the land!
And I plan to keep that title!
Day after day; shitpost after shitpost!  Nobody does it better than me!
You hear me!

Nobody!

Credits:
Youtube video linked to source.
All art and images seen here were produced digitally, by me.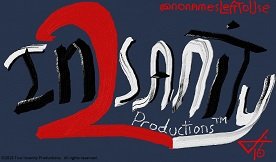 "Yes. That's two posts today. Clearly, I'm a workaholic. Maybe I'll take tomorrow off."
Images © 2018 @NoNamesLeftToUse.  All rights reserved.