I've been thinking about my history here a lot, lately.
So much thinking; I don't even know what to say or how to say it.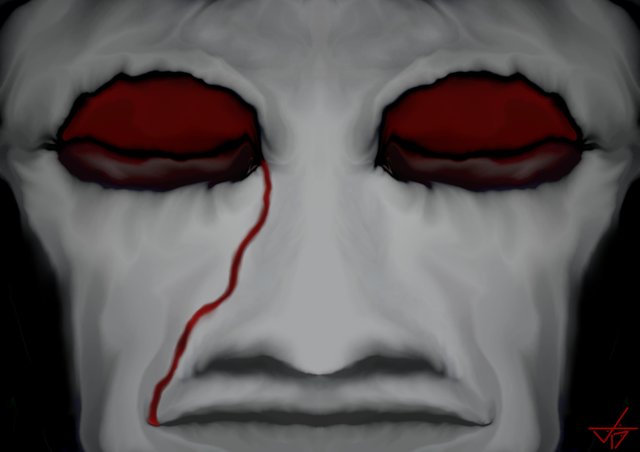 Reputation is more than just a number.
I'll start with one big regret.
A long time ago, I freaked out on some people, then published it.
There was a time when my vote was worth $15, give or take. If this STEEM stuff ever hits those all time highs again, this time around my vote will be worth more than $15, because I have roughly 10000 more STEEM powered up.
There was a time when I was the third highest grossing artist on the blockchain. I wasn't making much but I was making more than most. That happened before bidbots, paid votes, delegations and all the other junk. The 'success' was 100% organic. Worked my ass off to give this world one post, per day. I had powered up everything I earned.
What that means is:
I had converted my efforts and success into giving myself the ability to help others experience some measure of success as well.
So I had all this money to hand out to people. At the time, I could have easily shit-posted and self voted ten times per day and earned more than what my usual one post per day would earn using my organic approach I've always taken pride in.
More money to give meant I needed to know more people. So I searched and searched for what I was looking for and even wrote up a couple of posts designed to guide what I was looking for, to me. People showed up, their work was what I was looking for, I followed, and when I could, I voted.
Quite a few of these people were just starting out. Small following; empty wallets.
Some of them were artists, like me.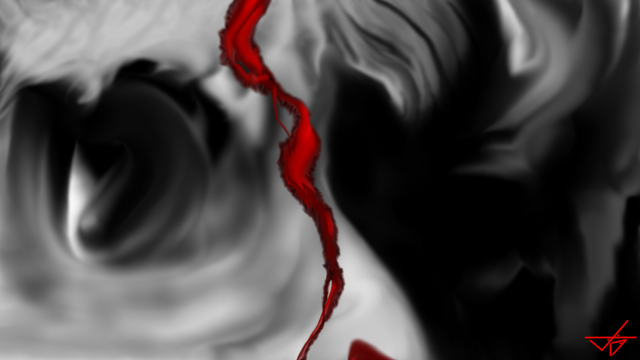 Then I noticed some bullshit.
Bullshit that got worse, and worse.
Some of the artists were taking the money I was giving them, handing it over to a bidbot, boosting their posts way up nice and high, and that behavior was burying MY work.
If you have an honest understanding of how this system works here when it comes to content ranking, then you should be able to see how that behavior was very much like: Me upvoting them, and them downvoting me.
My posts would have sometimes more than 100 comments under them, we had a view counter and mine showed plenty of views. Their posts had no comments, five frikkin' views on a good day, sitting nice and pretty near the top of the hot lists. Many of those posts were lazy contributions, had amateur written all over them, and absolutely no entertainment value whatsoever.
That made me so angry because I had worked so hard, and for so long, to EARN those slots, organically; they're using the sacrifices I made, to screw me over.
Initially, I had tried to explain the benefits of taking the organic approach and working hard to earn a genuine and supportive invested following, an approach many of you here know works incredibly well, but the message fell on deaf ears.
Then, with a couple hundred thousand dollars worth of STEEM in my wallet, I was told the piddly five dollar votes I was handing out wasn't enough!
Then, they tried to explain to me how offering a combination of bidbots 95 to 100 percent of the post value instead of the going rate curator cut of 25% was somehow a way to earn more...
Durp!
Needless to say, many of those people got taken to the cleaners, they're no longer here any more, the wallets are empty—and for some reason I regret writing a rant, telling them all to kiss my ass, and yeah, being me, when I get stabbed in the back.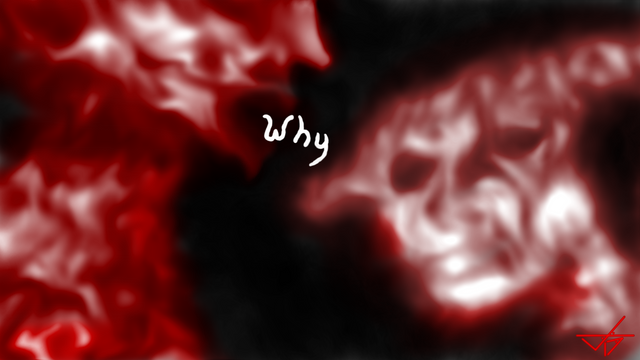 Don't Hate the Player
Hate the Game
I don't hate those people. I don't hate the plagiarist sitting nice and high on the trending page. I don't hate the bogus self-help guru shoving everyone else out of the way so he can take up three or more trending slots, daily, to earn less than I did in nearly three years of working, just so he could milk ten times more rewards out of the pool than I ever received, in half the time, and pretend to be popular, all at once.
Everyone can see how those players, are failing, miserably. If posting garbage up to center stage just to pretend to be popular truly worked, then explain to me why the Joe's and the Jerry's of this world earn less than myself and many others when they attempt to earn organically. Massive followings of misled noobs was a good idea?
The guys who sold the idea of boosting garbage to the top slot and misleading new members into thinking they are popular so they follow along and maybe vote, are all the proof you need to know the idea is bunk. If it didn't work for them, it won't work for anyone.
Besides, much of the SP required to actually make some money is delegated away. There's nobody left to vote. It's a system that eats itself to death.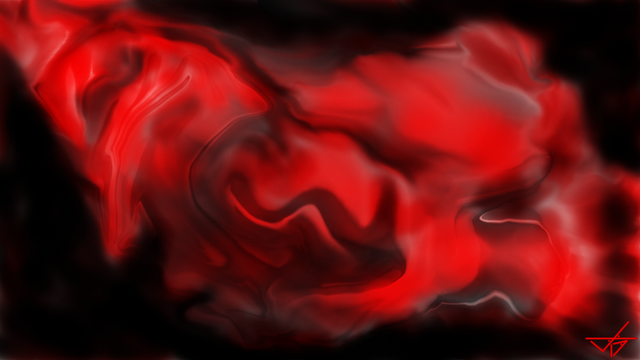 "Oh. But there's a demand for it."
They'll say.
Yes. Just because there's a demand, that doesn't make it a good thing by default. There's a demand for crack cocaine. Do you smoke crack cocaine? Do you think since there's a demand for crack, that makes it a good thing?
A long time ago I wrote a post and made an educated guess. I compared the bidbots to crack cocaine, long before bidbots became an epidemic. There were only a few then and I said, watch what happens to this neighborhood. Allow these bots to take over, and the neighborhood will fall apart in the same way it would if crack cocaine took over.
It wasn't a bold prediction. It was common sense and it came true. Look how many people moved out. Look at what happened to the property value. Look at all the junk around here.
A crackhead steals your money. Why? Because they need a rush. Bidbots are much like gambling; users get a rush. An addict is an addict. When you focus on and cater to only those in society who seek a quick rush, they'll end up using more and more, they start chasing the dragon, trying to get that first rush they experienced all over again, but it never comes, they keep going and going, destroy everything, take all your money if you let them, cause grief to everyone in their path, then die.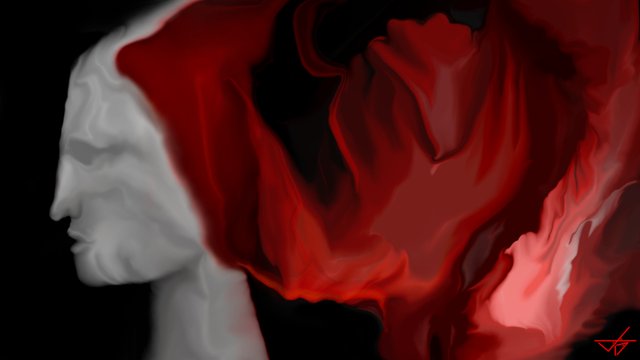 2/8/2018 - I tried to help.
https://steemit.com/life/@nonameslefttouse/how-to-cook-steemit-crack-and-destroy-the-neighborhood
And it doesn't matter to me if you don't like that style of writing. Thousands of people all tried to say the same thing, a million different ways.
Something to think about: Now we have these tribes; communities popping up everywhere. If a current vote seller/bidbot operator ran one of these tribes, do you think they'd allow just anyone with any old shit post to buy their way up to the trending page there and make a mess of it?
Gotcha!
So, don't hate the player, hate the game.
Only two options?
Coke or Pepsi is all I get?
I've already made it clear, I don't hate the player.
But if I hate the game, that means I just turn into a statistic and become one of the thousands of other people who left because they were sick of this madness.
Do you really want that? I don't want that.
And I don't follow this bi-polar approach to society where I'm only given left or right, up or down, Coke or Pepsi, high or low, black or white, red team vs blue team. Not for me.
You got your left hand and you got your right hand. Extend them out to your sides as far as you can reach. There are your two options. Feel like you can fly? Which one do you want? Keep looking. Back and forth. Which one do you want to use? All you can see is all you get? What's that thing in the middle that you can't see? Why not use that? Hmm?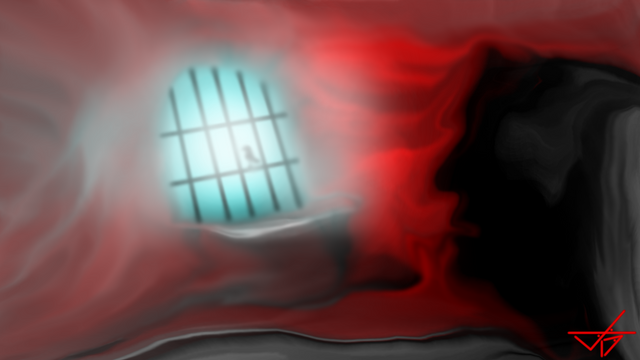 I don't want to leave.
I want to be here to see what happens.
I'm breaking a promise I made with myself.
I'm so sick of hearing it, reading about it, all this stuff I said, I'm so done; it's OLD. I didn't and don't want to talk about it anymore. I want to see change.
I want to see people wise up, learn from these mistakes, and start taking proper care of their investments so MY investment doesn't go any further down the toilet.
Am I asking for too much?
I put every ounce of life I could spare into this project for nearly three years.
I've been burned, shit on, trampled, on the brink of losing my fucking mind and I'm diving in headfirst for more.
If you can go out there today and do one thing for yourself and one thing for three others we're already in way better shape than we were yesterday.
They can hardfork the blockchain but they can't hardfork our brains. Instead of waiting for someone else to push the button, give you the go ahead, and say it's all clear to start acting like you give a crap again...
Why not start today?

#NewSTEEM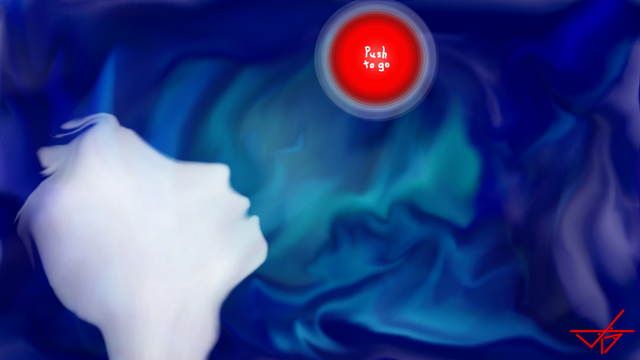 Credits:
All art and images seen here were produced digitally, by me.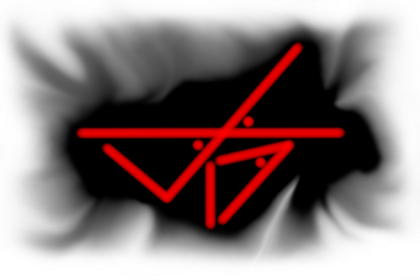 "And this ends that chapter of my life."
Images © 2019 @NoNamesLeftToUse.  All rights reserved.