Spring Cleaning the Soul
There are those say that, truly, we are spirits living in a physical body. Whatever your own belief, life for most of us, is a long and winding road... a journey intersected with turning points crossroads, difficult decisions, re-orientations, endings and new beginnings. Since man is a creature of habit, these transitions, whether by choice or enforcement, demand a readjustment to changed circumstances and inevitably they bring about trauma. But when we discard our misgivings, ditch the old and welcome the new, a strange thing happens. Along with the metamorphosis of our physical world comes a heightened sense of spirituality and a cleansing of the soul.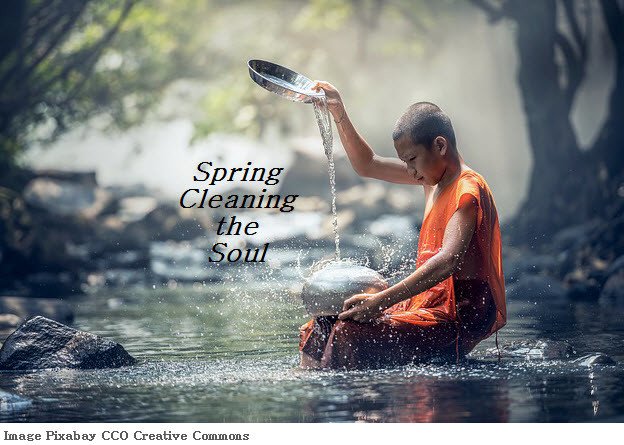 The fervent overhaul of our physical surroundings is often self-imposed following an unplanned and sudden change in our life circumstance. How many of us have marked the painful end of a romance by, clearing out his or her junk, rearranging the furniture or scrubbing the grubby walls and floors until our fingers were reddened and raw? It's almost as if we feel certain that carbolic soap, detergent and elbow grease will wash away our trauma and that our anxiety and fear will swirl away down the plughole, along with the grease and grime of former years.
"I'm gonna wash that man right outa my hair," is the famous and well known ballad from the movie, "South Pacific," which the character Nellie Forbush sings as she declares that she will give the man that she has become fed up with his marching orders.
My, own, mother, when visiting my home, often used to say, "I see you've given the house a cat lick," meaning that I had spent five minutes tidying up and had swept any residual dust under the carpet and out of sight. However, last weekend, I was forced to leave the cat lick approach to the local neighborhood felines, as unexpectedly, I found myself rolling up my sleeves and carrying out a deep and thorough spring clean of my small studio.
It was my landlady's fault, really. She had, with no warning, pounced upon me, demanding that I declutter my room, in that instant, and get rid of anything that might be seen by others as a fire hazard. It seemed that the council had sprung an unexpected and imminent fire Inspection on the property which had left my landlady rattled.
Just prior to this less than ideal situation, I had worked non-stop for 21 days, weekends included, to meet a day job deadline. To boot, it had been my first month on Steemit, which had been, both a steep learning curve, and a labour intensive experience. Steemit, in effect had taken up my evenings and sometimes on into the early hours leaving me burnt out, exhausted and looking forward to the long weekend to crash out, sleep and recharge my batteries.
Instead, I was being coerced to embark on another energy zapping activity...in the form of spring cleaning my abode. It was with extreme irritation and unwillingness, therefore, that I began my tedious and boring task.
I had determined to stay as close to the cat lick approach as possible, be done in a few hours and then reclaim my weekend.
However, one thing lead to another. Once I had scrubbed the bathroom walls and fixtures and fittings, the ceiling looked like it needed scrubbing, too. Once I had sorted through one box of papers dumping 90% of them, another ten boxes looked like they needed sorting, too. Once I had sorted through a single under-bed storage box and junked half it's content, all the other boxes looked like they needed sorting, too.
Once everything that could be junked had been piled high in black bags in a corner, the room looked like it needed dusting, hovering and polishing.
Muttering expletives under my breath, the whole time, and fighting through the tedium, blood, sweat and tears of the effort, I rolled into bed late on Saturday night and awakened, still exhausted, early on Sunday morning, ready to journey to the tip to dispose of the pile of black bags.
On my return from the tip, I kept going since, by then, I was on a roll. The fridge was screaming out to be cleaned and so was the microwave and the clothes in the chest of draws needed sorting, too, as did those in the closet...etc...etc.
After a whirlwind sanitizing and sorting session, I finally packed it all in around 5PM. Then I lay fully clothed on my bed, totally zonked and unable to move, starring at the ceiling for what seemed like a very long time. When I finally composed myself enough to take a look around the room, my spirit began to soar. The clutter had been cleared from my life but that was not all that had happened. It felt as if I had purified, too, the temple of my soul, sweeping the hearth clean, metaphorically speaking, so that I was ready to welcome in new experiences and a brand new life.
If this meant that it was a spiritual experience, though, in my eyes, there was still something missing, the scent of natural fragrance.
The use of fragrances as the essence of purifying a home or temple has been a tradition throughout the ages. Since ancient times leaves, flowers, fruits, seeds, barks, roots and essential oils from plants have been used as earthly connections to the divine. For instance frankincense and "liquid gold" known as balsam oil have been used for their subtle perfume which seems to magically evoke a heightened state of being, a spiritual cleansing of the soul and a raising of consciousness to a higher level.
As I closed my eyes and drifted off into sleep, I determined that I would add the final finishing touches the following day, flowers in the vase, fragrant potpourri in the brightly patterned china bowl and my home filled with the aroma of freshly brewed coffee and home baking.
As we approach the Christmas season, many of us find ourselves exhausted from the unrelenting demands on our time. Finding that elusive window of time needed to prepare our abodes for the festive season, for many, seems a bridge too far and for some even an impossibility.
But, oftentimes, when we push ourselves beyond the seemingly impossible to clear the jumble and baggage from our lives, something miraculous happens. The experience is that we have spring cleaned not only our home but alongside it our soul. The sense is that the tedium of life has lifted leaving a feeling of joyful renaissance.
And it is with this rebirth that the scene is set for the emergence of new, ambitious goals and aspirations
Christmas and the new year is a time when, for many, the worries and cares of the past are delegated to the scrap yard of history and we welcome new hope and light into our lives. It is a time of renaissance and rebirth and oft a time when families across the world gather together in spiritual harmony with new, heartfelt aspirations for the future and fervent wishes for peace and harmony across the world.
I hope that many of you will find the time to sweep the hearth, ditch the junk and experience the joyful lightness of being that comes with opening your heart to new possibilities. As the holiday season approaches I wish all of you out there in Steemit Land a peaceful, joyful and restful Christmas season.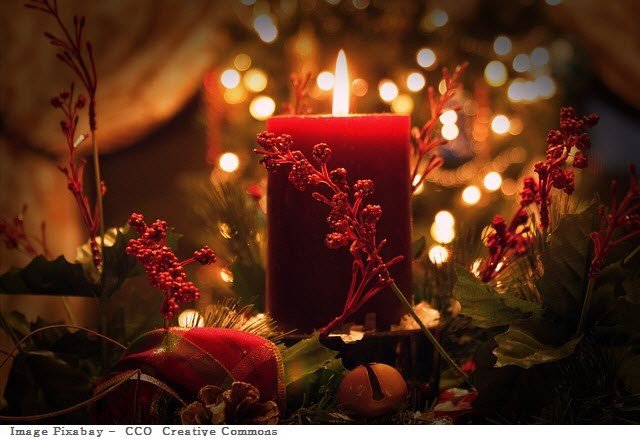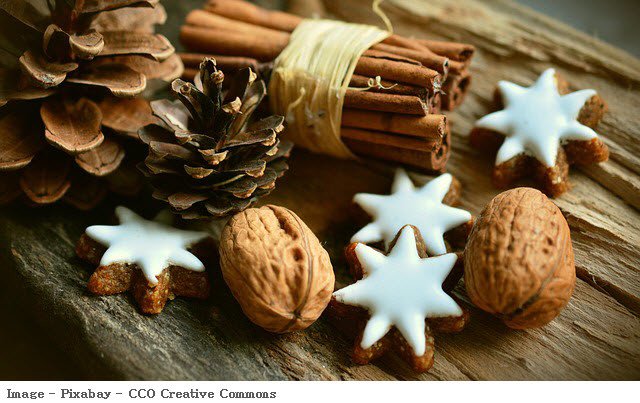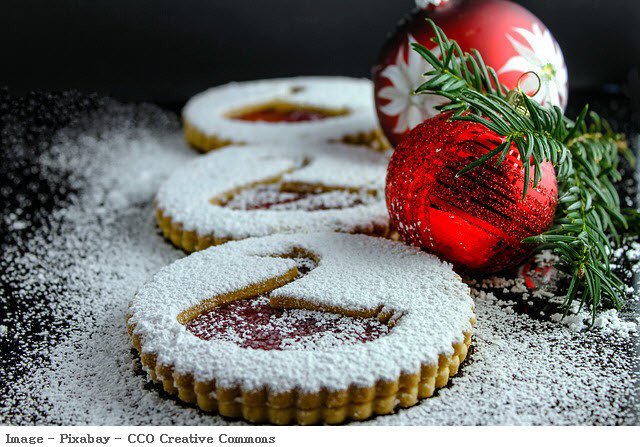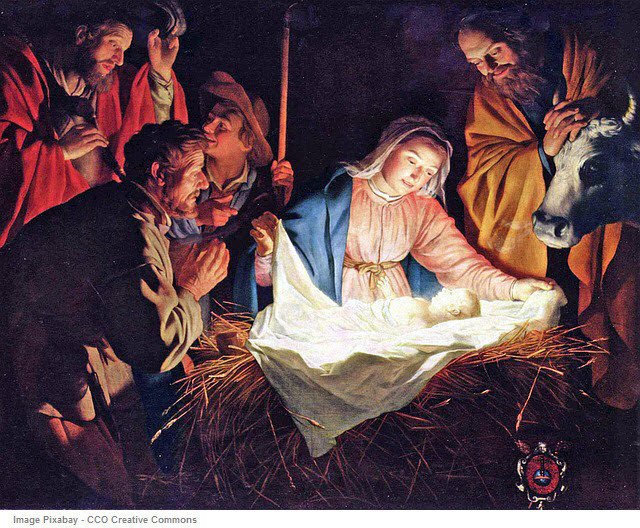 UPVOTE, COMMENT and RESTEEM IF YOU LIKED THIS CONTENT