Positivity Quote 4

Hello people!
Today i am writing my 4th quote of this positivity quote series. Keep following me for more.

The true measure of success is how many times you can bounce back from failure.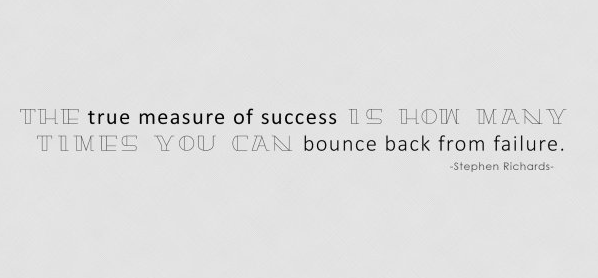 To get over failures and learn from them requires a very positive attitude and dedication towards your goal.
Many people fail to learn from their failures and end up giving up on their goal. They stop trying and get demotivated.
But failure is not the end. It is a new beginning. A beginning of new series of efforts to reach our goal.
We must not stop trying. We must learn from our mistakes, take lessons and keep working on our goal to achieve our goal and become successful.