Due to torrential rains and flood rails, three children were drowned in water in the Bettani Tribal sub-division while Eun Bomber Road was closed for four hours due to floods in Chitral. According to reports received from Marwat tribal area, four-year-old Ziaullah was drowned in flood waters in Mastikhel Baigan, locals removed his body to hospital. Similarly, two twin sisters died in the pool of Umaira and Samira School in Shadi Khel area.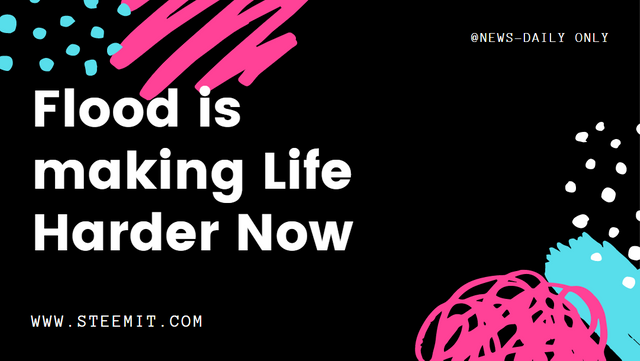 ---
As soon as the incident was reported, a large number of people gathered on the spot and the bodies of the girls were recovered. The three children were buried in their ancestral cemeteries, attended by a large number of people at their funeral. Meanwhile, on the Independence Day, the Kalash Valley bombardment and suburbs rained down, resulting in floods in several places. And the Avon Bombworth Road was closed for four hours.
Floods damaged crops and gardens in Auong, Taish, Vados villages and debris closed the road, leaving hundreds of tourists trapped in different places. The majority of the tourists were women and children. However, local villagers lodged stranded tourists in their homes and provided them with food, water and fruits. While several tourist groups anchored on the roadside, it turned the problem into a fun one and the process continued for four hours.
However, with the combined efforts of locals, Chitral police and tourists, the road was temporarily restored after four hours. And the passengers were on their way to their destination. Due to the closure of the road, tourists faced severe difficulties in transportation. Because some tourists were trapped in such places. Where there was a risk of falling rocks and flooding.
And they were in a state of fear. The hijacked vehicles got stuck in the intersection as the road was narrow and the driver intolerant. However, traffic police guidance and instructions overcame this problem. And after the road opened, traffic police lined up vehicles. Which made it easier for vehicles to pass.