DEEPFAKE - we can no longer trust our eyes
May 2019. Every Saturday Paris gets engulfed in chaos, due to the Yellow Vests protests. Social strain grows constantly, people insist on the resignation of Macron and his government. Suddenly, a video clip starts to spread on social media in a flash. Emmanuel Macron is slowly talking to the camera:
I can no longer tolerate the chaos and destruction of my country. From today, streets will be patrolled by the army. They will open a fire to everyone, who participates in protests against France.
Those words are the last straw - France slides into a vicious civil war.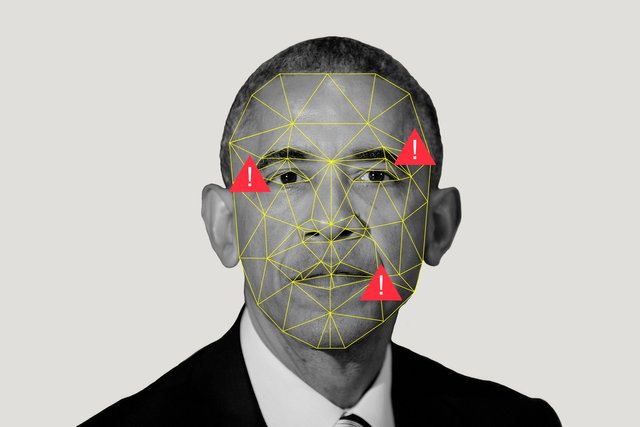 Source
Fortunately, this is a fictional scenario - Macron would never publish such message. However, it could quickly become a reality using deepfake - a technology allowing to put any words into the mouth of any person, including politicians.
Like surprisingly many of new technologies, deepfake had its beginning in the pornography industry. In 2017, an anonymous Reddit user published a porn video with the "pasted" face of Hollywood actress. This caused a sensation in the world of technology - many people started to develop their own Artificial Intelligences intended to use the deepfake technique.
President Trump is total and complete dipshit
This speech of Barack Obama seems to be real, excluding the words he is saying. In fact, it is a performance of an actor, who uses deepfake technology in order to convert his mimic and facial expression into the Obama's face.
This may look like harmless joke, but United States Department of Defense treats this problem really seriously. Recently, they started an intense research on detecting deepfake, in order to prevent manipulations in the upcoming elections.
Revolution on the big screen
Film industry has also understood the importance and potential of deepfake. Princess Leia's face from the first episodes of Star Wars has been scanned and analyzed by Artificial Intelligence. Then, the model has been fitted into the face of a double, imitating the appearance of the actress from before 40 years. If you take a closer look, this trick is still slightly visible, however, deepfake improves really quickly, so in a few years we may not be able to spot the difference.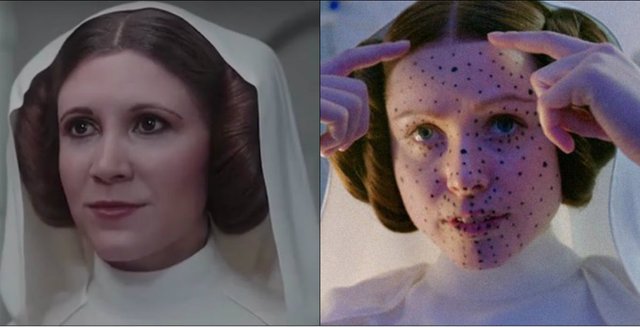 Source
We can no longer trust our eyes
Political campaigns proved that materials containing falsified data or content (aka fake news) can have a massive impact on the public opinion and political situation. They can spread incredibly fast on social media, infecting millions of people with socially dangerous information.
We absolutely believe our eyes, because it helped us to survive through thousand of years. When camera was invented, it quickly became our primary source of information about the reality. However, some people already question events like the moon landing, despite clear video materials. If deepfake become a part of our reality, making people believe they cannot trust their eyes, the problem of conspiracy theories and misinformation will get worse. Even the biggest and trusted institutions may decide on a slight manipulations, which will be really hard to detect.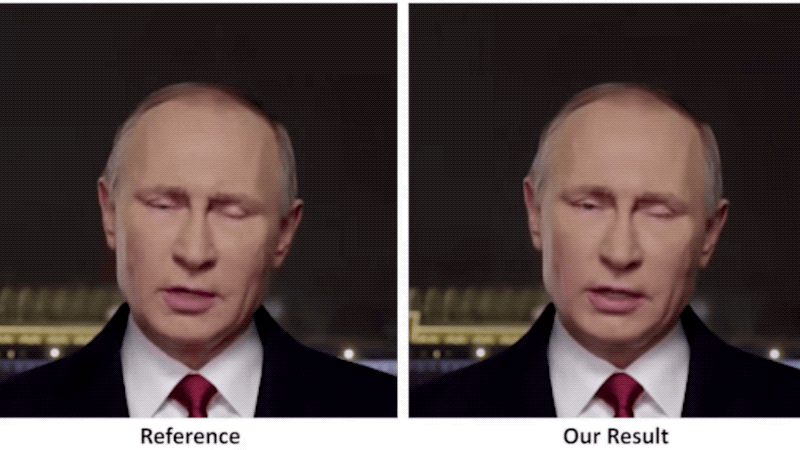 Source
Deepfake may also have an impact on each of us, individually. Assume you apply to a new job, and someone posts a video of you insulting the company. Today, in order to create such video, Artificial Intelligence would need to analyze hundreds of pictures of you, but with the technological progress it will be becoming much more effective. Therefore, we need to be really careful about photos and data posted on social media, as we cannot predict for what purpose they will be used.
Share your view!
Do you think that deepfake poses a real threat to social structures? Maybe researchers will find an effective way to detect it or public opinion will simply not believe in abstract news? I would be happy to hear your opinion!