The Positive and the Negative forces within
Have you experienced this that your Heart wants to go soft and smooth but the mind is creating all the possible havoc.
Well last few days exactly this is what is happening with me. My Heart keeps sensing good energies around but the devil mind keeps attacking it again and again trying to bring it down.
My Sister and her Family were here for sometime. Me and her are poles apart, almost in every aspect and she would very rarely agree to anyone. Quite fixed up in her mind. They are gone now but some conversations between us has been disturbing me. Also lately some disturbances with some friends around have been playing on my mind and disturbing me a lot.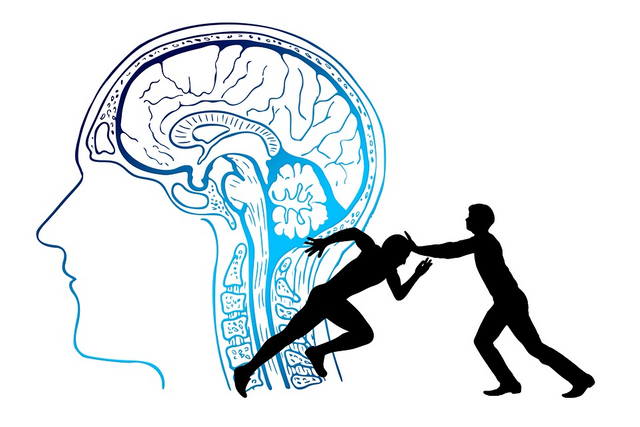 Source
I know it is very irrelevant for me and my heart keeps going out but then suddenly the mind pops up with all the ifs and buts and make the scene look ugly. I feel the energies of my home has also become very heavy with so many people being there for a long duration. I definitely need a space clearing at the earliest, but I am feeling a little lazy. Next month we are planning to shift to a new house so I am thinking just for few days I do not want to put a lot of efforts on this place. I guess regular meditation for the next couple of days should calm me down. I am also tuning into a lot of music to clear the vibes. But the problem is I am having too much anxiety which keeps me off track.
This keeps happening to almost all of us where we know the stress we are taking is a waste of energy but still we keep holding on to it.
If we keep holding onto it for a very long time it can be destructive for us, so best is to let it pass by taking conscious efforts. I am trying my best and I know in a matter of few days I will be done with it completely. I know in the bargain I may be standing alone, but it is ok to stand alone rather then to be with fake people around.
I keep feeling very disturbed and the thought keep popping up all the time, this is something that I want to overcome and come to a state of peacefulness, I know what I have to do but it's just that emotions are splurging out very strongly at this point of time which I need to take charge of and control.
Thank you for visiting my blog.

GIF Courtesy
@enginewitty
😍😍
My other blogs of Interest
---
---
Member of
---
| | |
| --- | --- |
| Supporting People Who Help Make The World A Better Place @ecoTrain | |
---