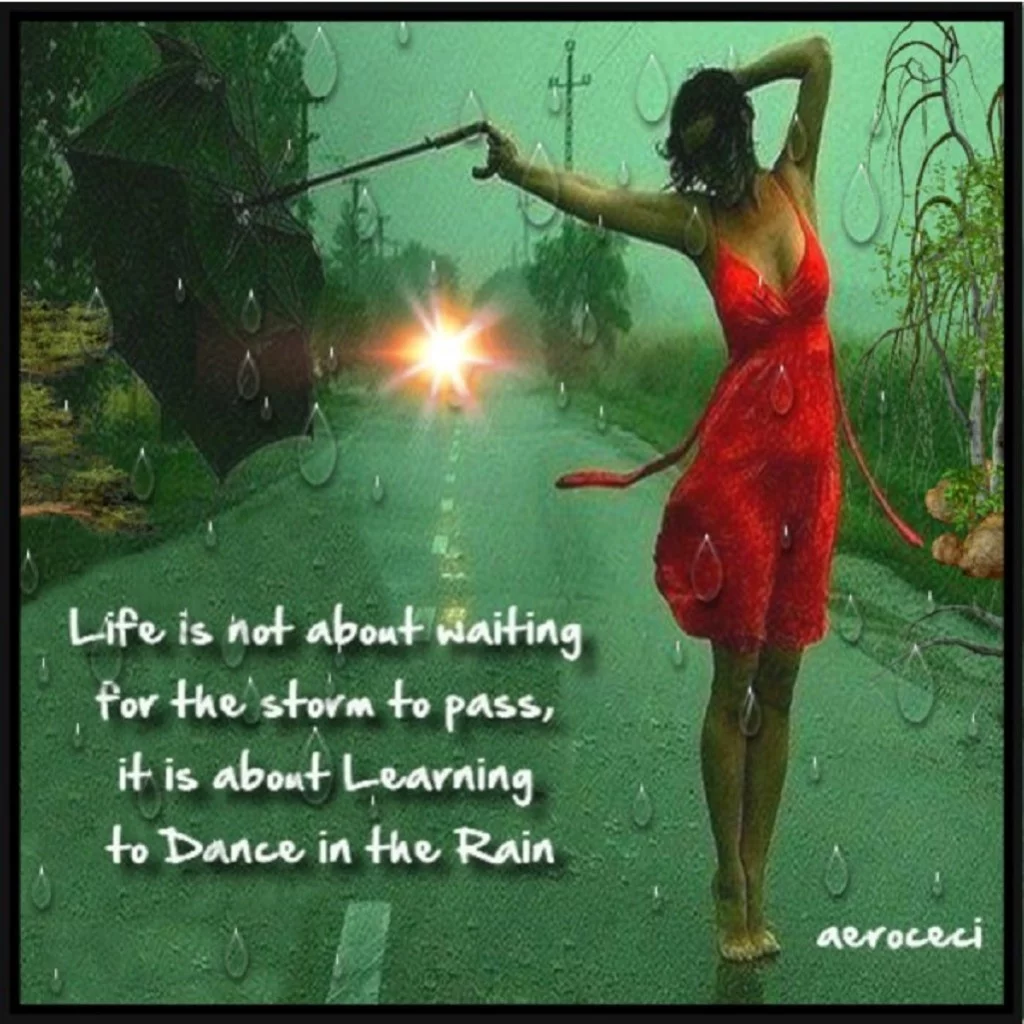 Source:Letterpile.com
Yesterday was a rainy day – today is no different. The impudent :-) rain was pouring down so loudly – I woke up before the alarm. Nevertheless, I was in such a good mood – I am inclined to say that I am not sure why but I do know why. I will explain later. I even shared my nice mood with fellow Discord-ians with whom I was chatting. No, I was not celebrating anything – I just made a choice to be consciously positive and believe it or not – I am paying close attention.
Now this morning I woke up to more rain. You guessed it – I am still in a good mood. I decided that today will also be a great day – no matter what. However, my children getting ready for school and everything in my environment is testing me. I want this wonderful countenance to stay with me. I am still paying attention to how I would normally react – "don't do it"- I tell myself. I will not pretend that this is easy, but maintaining this attitude and not reverting to my normal behavior makes me feel real good.
Most people who know me would say – "MoMoGrOw you are always happy and cheerful so what are you talking about." However you know that can never my daily reality. There are always those thing in life "that rub us the wrong way".
You would have probably cracked up laughing if you saw me yesterday morning. I was dancing and singing to oldies but goodies. The first one being - "The rain is coming down" by Ernie Smith, then "Purple rain" by Prince and lastly " Have you ever seen the rain" by Credence Clearwater. The rain was on my mind but I was not complaining.
Despite my good mood – I realise that I could not settle down to write a new post. I posted a poem but that was written from the day before for a @stach Spoken Word Contest. I need to write at least a post a day – for my Contest "Grow with MoMoGrow" – however I normally write only when I feel like. I need to create a new habit. I am working at staying cheerful so I will add this to the list.
It is all about choices
I made a decision to think about what I am thinking – to take control of at least some of my thoughts.
Yes I know - we supposedly have about 60,000 thoughts per day – most are subconscious and most of them are the same as the day before. Therefore I am tackling the conscious ones that affects my cheerfulness.
I can decide what I want to think and focus on joy and happiness. I cannot be happy at the time but I can choose how I react to anything in my external environment that will affect my joyful internal state.
I want to create a new temperament not just a trait -so something has to change. The hardest part about change is to not make the same choices and think the same thoughts as always – because then nothing new will happen. How I am now is like programming – so de-programming which will be discomforting when trying to change to something different. I know it is possible though – so I am working at it.
Have you ever seen someone walk on fire? Or pick up a hot pot? Well, they move into a different state of mind in order to do what seems extraordinary. We can do it too.
There is enough in the environment to focus on which could immediately create a negative reaction or emotion. Sounds familiar?
Old emotions would be triggered and then it's back to square one. However, one can chose to change one's focus. Old emotions are called that because they are due to past events. So triggering them would mean constantly living in the past. Who wants to live in the past – the focus should then be new thoughts, in order to create a new state of being. Easier said than done – but it is possible.
I am constantly reminding myself that no-thing or no-body in my environment is going to trigger me. No thing or body should have that power over me. Not even that someone that cuts me off in traffic or even my normally sweet daughter who decides to scream about everything because she cannot find her new pen. These are just tests - just smile and let them go. Yes it is hard work but I get to keep my sanity and continue to work on my goals. I am sticking with it – remember practice makes perfect.
Soon, being in a good mood will become my thing. By the way, I am working on this for a while. That is why my happy state yesterday was not just by chance. I am making progress - yippee.
I think you know what is coming next; To work on my resolve to write a post every day. It seems easy enough but I became accustomed to mulling over an idea for ages and only posting when I felt inspired. Now I need to change if I want loyal followers. I am writing this post now and sharing this story - so I am working on it. I am developing a new habit so this will become a routine - soon enough. The same principle as above applies – I need to change my programming.
There is a lot more that I could say but I think you get the idea. I would love to hear what you think.
You do not need to turn on music in the morning but it is helping me dance to a different beat.