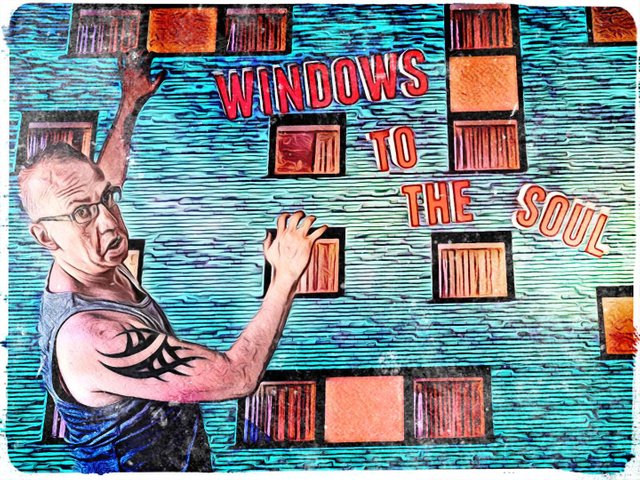 The thing is, I don't even use the internet. Ever.
Said Lurch, a Finance something or other, in my office.
I sat down next to him and gave him the hard eye.
What do you mean you don't use the internet ever?
I decided to keep things as simple as possible just in case the stress of questioning turned him into a seagull and he flew away.

Lurch grabbed his mouse and rattled it about so that the pointer on his screen jerked about all over the place.
See, I never use it!
He exclaimed.
I sighed. A bone weary sigh. Why did I do this to myself?
Didn't I know the first rule of volunteering is never volunteer?
When my boss El Jefe came round to my desk and asked if I minded helping with the rollout of Windows 10, I should have chased him away with a stick.
Instead, foolishly, I agreed.

And now, I found myself talking to random imbeciles in my office who all seemed to have the computer savvy of someone from the 1970's.
Lurch was staring at me expectantly.
So, let me get this straight. You never use the internet? So you have never clicked this little icon here?
I hovered the mouse over the Chrome icon.
Lurch nodded like a dog watching a yo-yo made of bacon.
Aye, that's right. I never open it.
He then leaned close and in a perplexed tone continued.
But whenever I open it, this screen comes up.
He clicked the Chrome icon and a website called We Buy Any Car popped up.

A vein throbbed in my temple.
But you said you didn't use the internet... Ever?
I said through gritted teeth.
That's right, I don't!
Exclaimed Lurch, blissfully unaware how close he was to getting punched in the neck.
But you just opened it. You just clicked Chrome and opened the internet then said you never do that?
My voice sounded like rocks being ground together.
I don't. I never open the internet but when I do, this page keeps popping up.
Lurch gazed at me at if I were a large penised incarnation of Dr Who and he was my new female sidekick.
I closed the Chrome browser then clicked it open again.
The webpage for We Buy Any Car opened up.
Lurch jerked in his seat and pointed at the screen.
See!! See!! There it is again!! Is it a virus?
I contemplated picking up his keyboard and beating him to a pulp with it. I decided not to. We had been doing things on the cheap for a while now and it would probably break on the first strike.
No. It's not a virus. It's just opening on the last page you visited.
I made a flubbery bubbery noise with my lips and navigate to Google's home page. Then closed and opened Chrome again.
Instead of We Buy Any Car, Google's home page complete with search bar popped up.
There you go. That's it fixed now.
I stood and made to move away.
Hold on, that's the internet? I don't use the internet!?
Said Lurch in confusion.
Aye you fucking do, so shush.
I plodded off to the next on the list. A Java developer who couldn't open a word document.
Oh man, today was going to be a long long day.