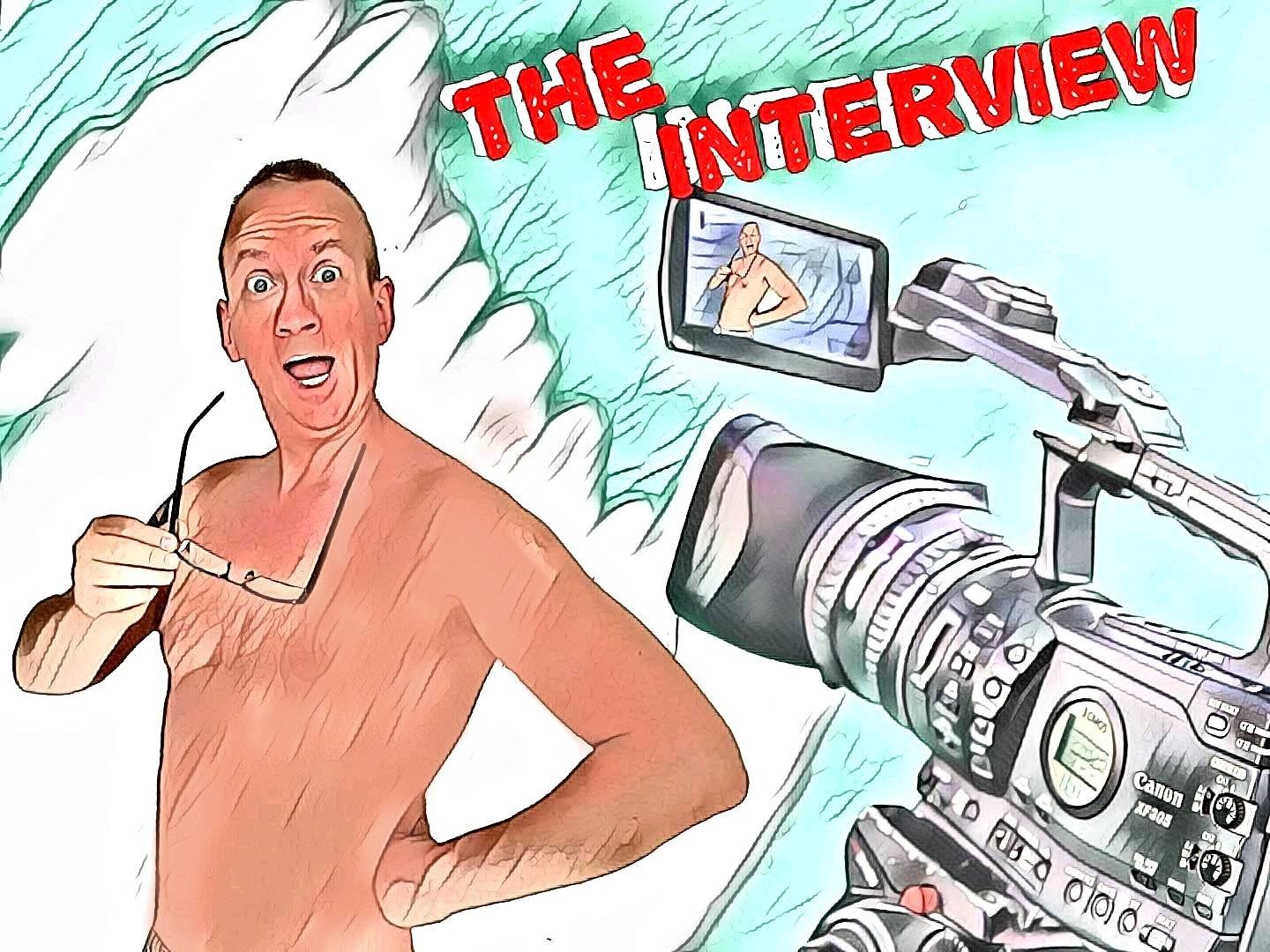 There I was, having a glass of red wine with the good lady. We thought to congratulate ourselves on our parenting skills by getting slightly squiffy on the wine when the kids were asleep.
No sooner than we had clinked our glasses together however, the little boom who was upstairs in his cot woke up and started screaming in outrage that there wasn't a boob in his mouth.
The good lady sighed, before hoisting herself and her milk laden squeakers up to the little man.

I sat with my wine in the quiet living room and gave out a contented sigh.
Before I could get too relaxed, the laptop pinged.
I went over to see what had alarmed it so.
It was a message on Discord. From a random person I did not know.
It was a plucky young fellow, let us call him, Fannybadger. He wanted to conduct an interview with me.

I don't do interviews.
Was my rather short answer. I have been down that road before. I remember at one point it seemed like everyone and their dog wanted to interview me.
Of course, it wasn't because I rawk or because of my curiously silky penis. No, it was because they could tag me and mention me loads of times in it and hope to make a shedload of cash through it.
So I tend to say no because I am cuntish that way.
He was oddly fine with my refusal. He then said me something which took me quite by surprise.

I'm really intrigued by your writing method.
What? Why?
Said I. (Dont worry, this isn't turning into a poem.)
He said lots of flattering things about my command of the English language and the descriptive powers of my writing.
Of course, I knew it was all twoddle and that my ego was being stroked but it was pleasurable all the same.
Are you a lady? It is difficult to tell from your name or profile.
I asked.

He rather firmly stated that he was not a lady, he was a dude. My thrilling erection which had been gathering steem, subsided rather rapidly.
He didn't seem like the usual spamfarming bastards who hoach around on Discord looking for upvotes and I happily advised him of this.
He was silent for a short while. Then he asked,
How do you prepare for a piece?
Well young fellow. I usually get my cock out and point it at the toilet...

Oh sorry, my mistake. You mean piece??
Yes, a piece of writing.
He replied. I began to detect a little terseness. He was not such the carefree young typer he had been at the start. Then again, I was a little pished on the wine, perhaps it was just me?
I explained that I usually sat down in front of my laptop with a coffee. Stroking my chin thoughtfully in between sips, as I awaited my muse to come-a-calling.
What is your opinion of the current state of Steemit?
He asked almost right away as if my answer mattered not a whit.
The State of Steemit? I respect her borders most certainly. The treaty holds firm whilst she does not violate my waters.

Hmm, ok.
He replied, sagely.
How do you view the current use of bidbots?
Through my glasses, most certainly. I simply cannot view their use without them.
Sir, are you making fun of me?
He enquired.
I am not sure what gave it away?
Are you doing an interview, despite me saying no?
I asked in return.
Yes.
He courageously replied.
Fuck off then.
And that was that.