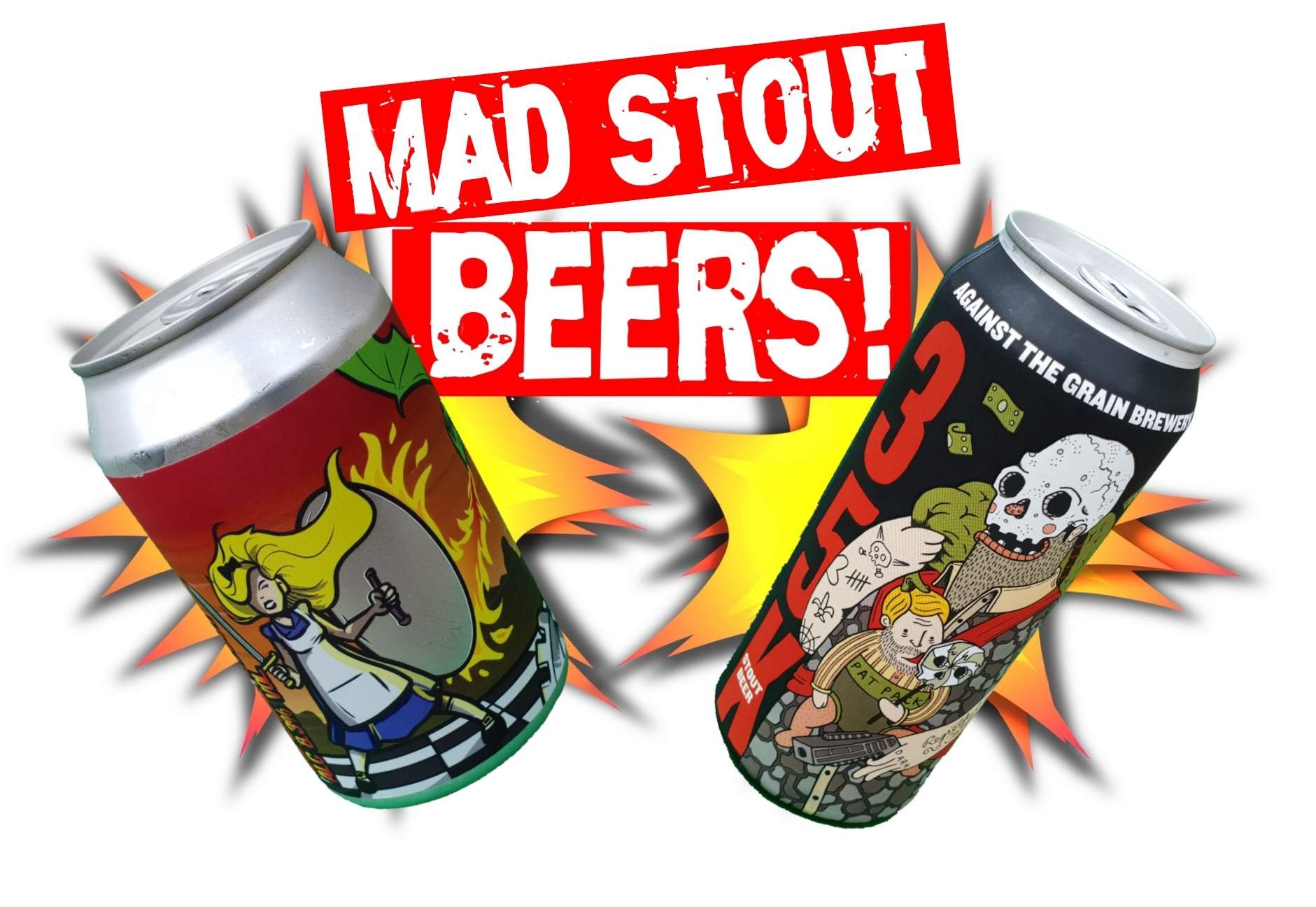 My feed is empty but my glass is full.
- meesterboom 2018
Raar!! Heed the words of the wise man!!! Sometimes, on a Saturday I will dwell on the great problems we encounter in life. Then I think.
Fuck it, it's Saturday. Bring on the beer.
And as if by magic the beer comes!!
I won't lie to you, this week I was totally taken in by some funky labels. They are just extraordinary! Let's get a look at the first one.

First thing to notice is the name. I mean, what the hickory dickory dock!? It is quite the long one. Still. I do like it. As well as their funky can design.
Let me show you.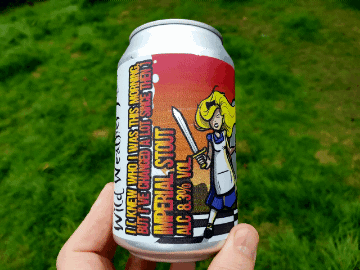 She looks to be a plucky lass eh!
Anyway, enough of the snash. I am no bug-eyed fool, easily taken in by a drawing of a pretty blonde fighting a dragon. Honest. So how does it taste?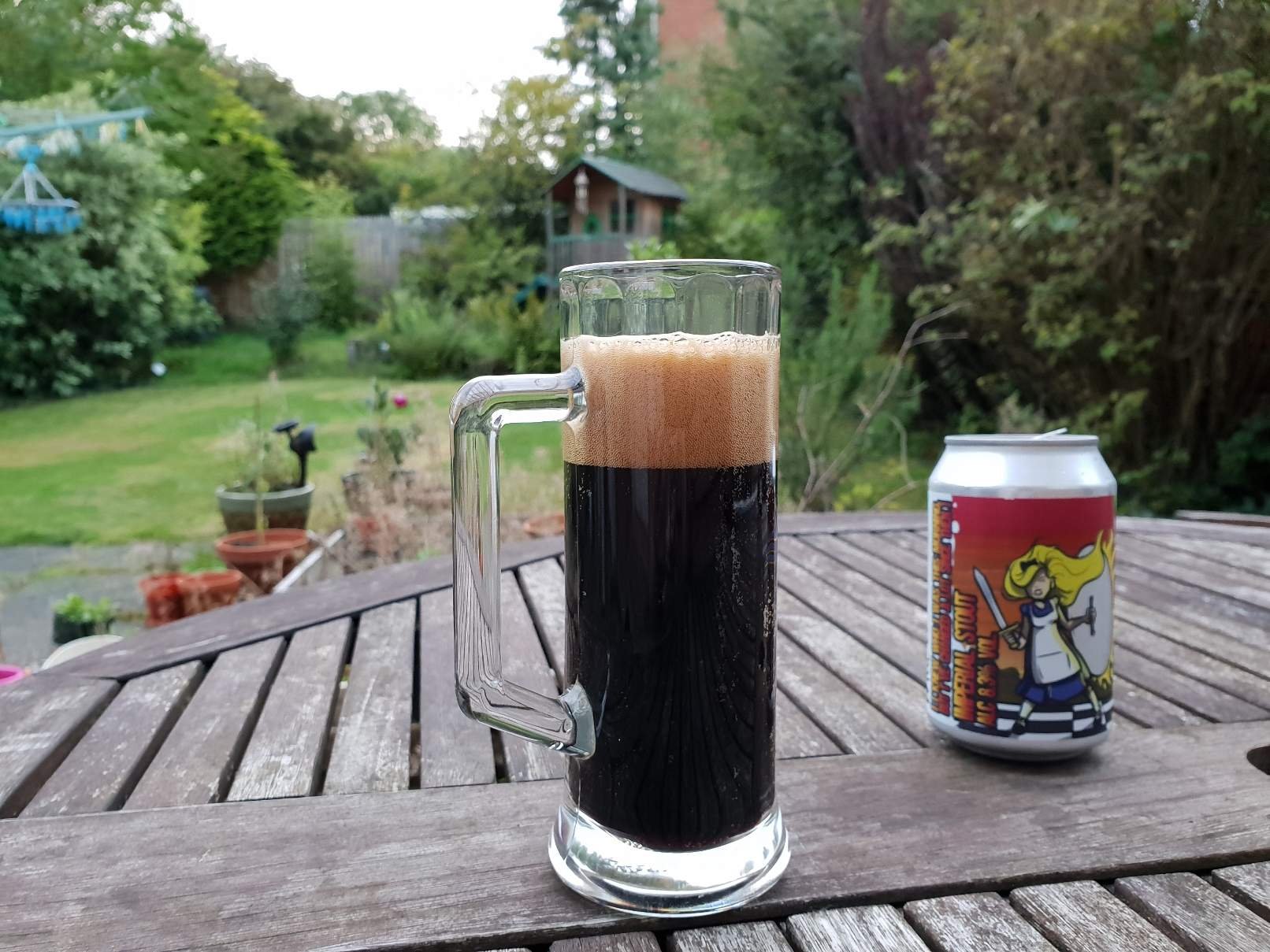 Cor, I didn't expect this little lady to be so black, so deep looking. Looks tasty. Go video man, go!!
Ah, that's lovely. Sometime you get a really pleasant beer that does what it is meant to do splendidly well. This is a good toasty, malty stout. A lively caramel finish with a hint of sweet bitterness.
A fine job! 8/10 booms!
And next we have this big American menace!!

Another jazzy can as can be seen below by my sexy giffage!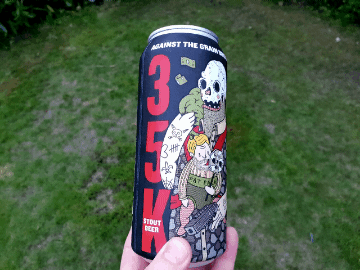 This has all the hallmarks of being a big boys drink. It has a cool design, with skulls no less and some boastful blurb about being worth 35K on the side.
Can it live up to its own hype?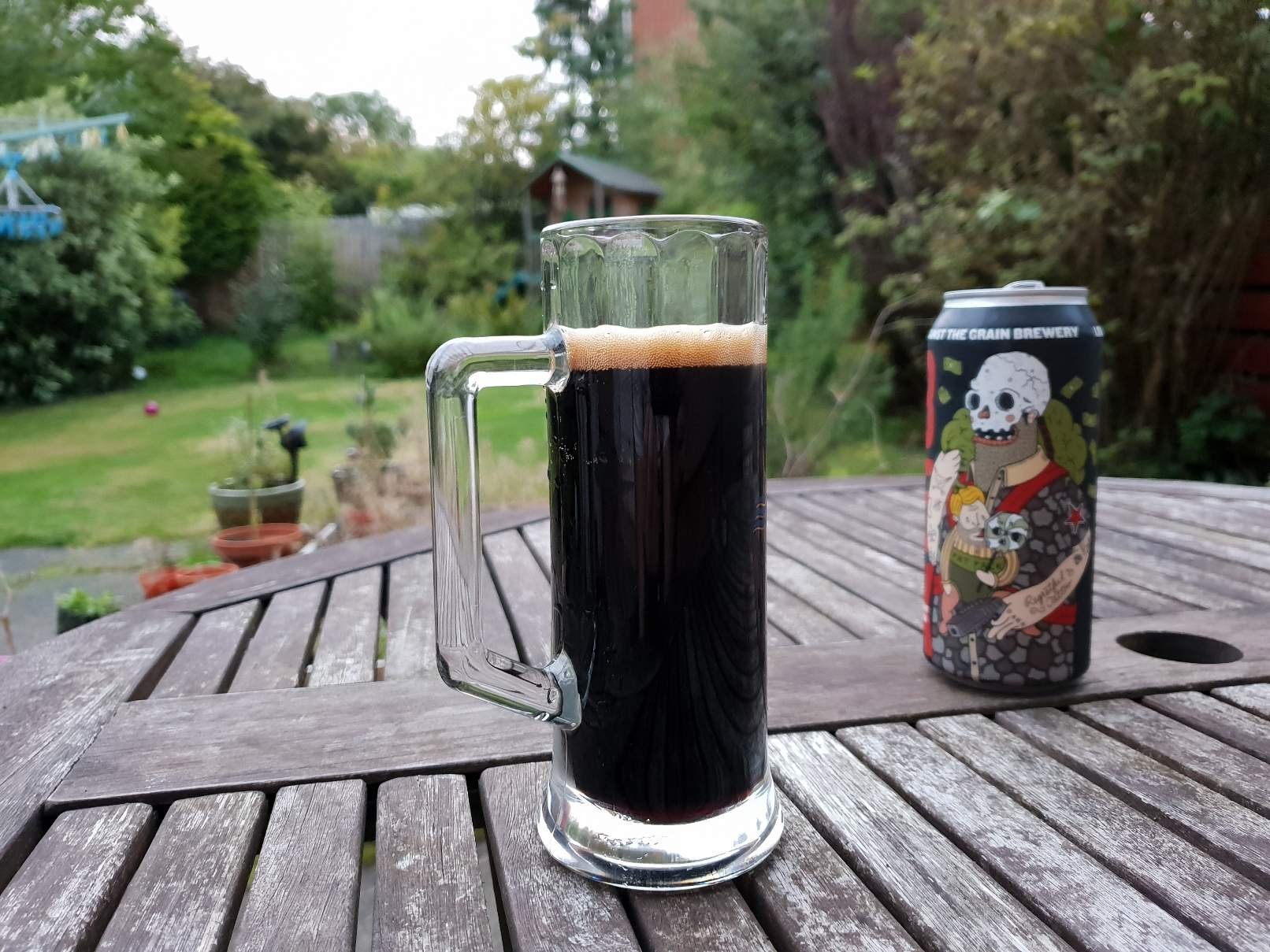 It's another denizen of the deep. Almost no head just sheer ink as if a squid pissed in my glass.
Get you in my mouth you sleek panther of a beer!!
It's a good beer. Not as characterful as the last I feel. A pleasing fizz in the mouth but not much toast for all that blackness. A little malty. A little hint of toffee but I was hoping for a touch more sweetness from the milk part of the stout. Still it's very drinkable! 7.5 booms!
Well, a fine tasting. Nothing completely outstanding but some pleasantry to be had. Would I get either of these again? The first most certainly, the second, most likely not but I did enjoy it.
Now, forgive me. I must shuck my clothing and run with the wild things!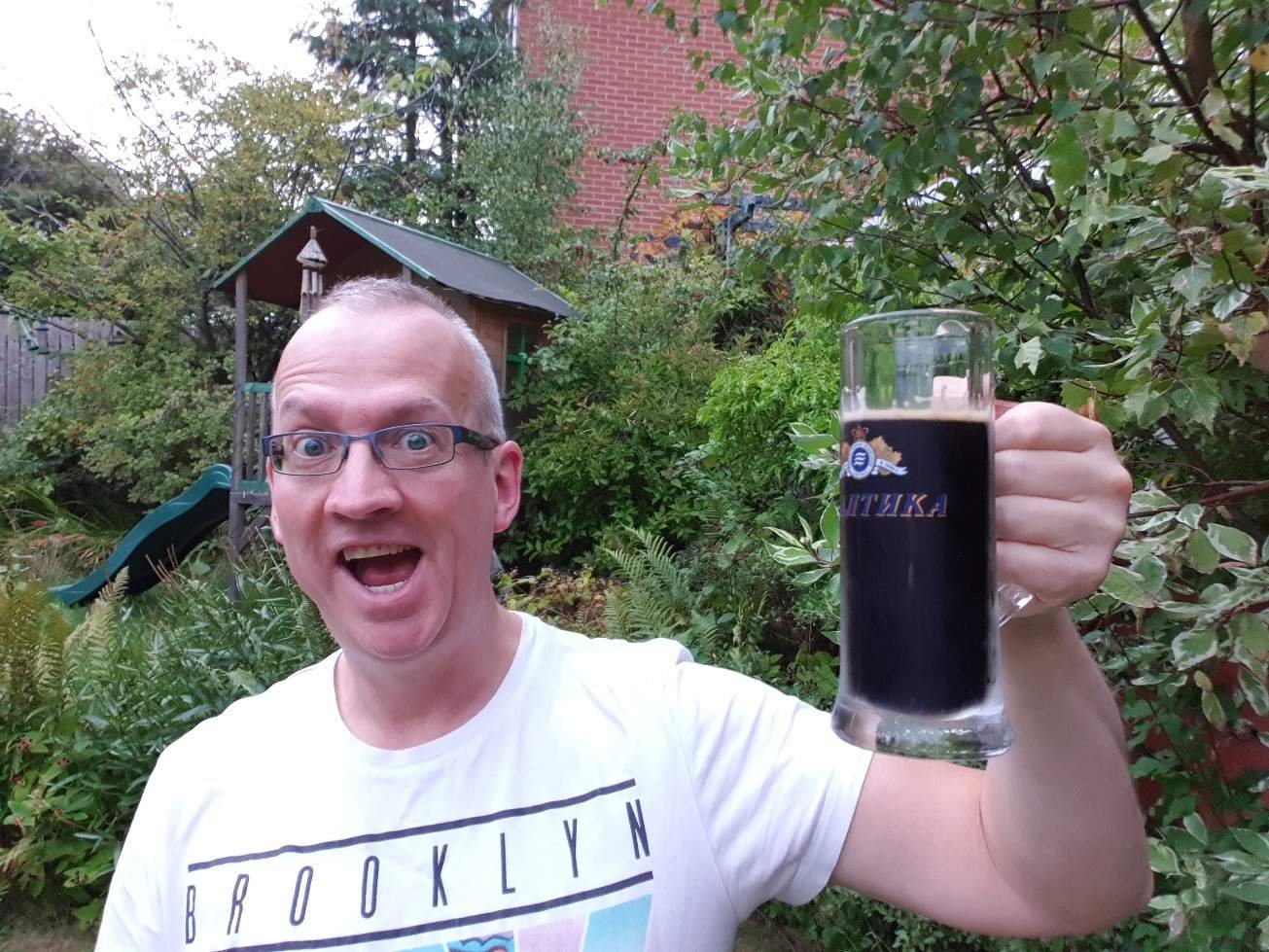 Cheers everyone!