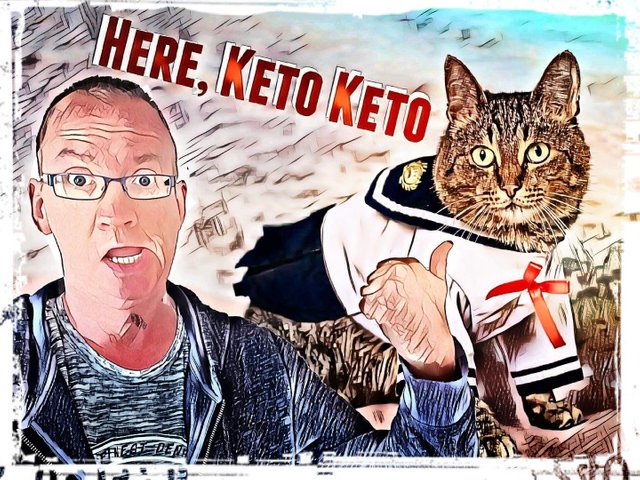 What's this rubbish?
A dark and terrible shadow fell over me. Fearfully, I looked up from the delightful little bowl of chilli and rice I was eating, expecting to see a colossal UFO slotting into place above me like in the movie, Independence Day.
Instead, a rather unhealthy looking baby elephant stood there, an oily sneer on its leathery face.
What are you talking about?
I inquired of my colleague Sick-Line who was indeed, the baby elephant in question.
That shite.
He pointed at my bowl.

I cannae believe you are putting that shite inside yourself?
He shook his head pityingly as if I were a small donkey with a sore eye.
My brow furrowed as I looked down at my splendid bowl of chilli. It was a thing of beauty, I make great chillis. It had five different types of chilli in it.
I decided to approach the matter diplomatically.
What the fuck is wrong with my chilli?
Sick-Line sneered and made a noise like a Priest fingering an old vase in a thrift shop.

It's not the chilli, mate. It's the carbs. Waste of time putting that shite inside you.
He then stepped back and waved a hand at his shirt front which was cruelly stretched over his huge belly as if it had committed a sin in a former incarnation.
See this? Lost three pounds in two weeks. Stick that up your pipe and smoke it.
He made that wiggly hand gesture down his sides that large people make when they think they have the snaky hips of Shakira.
I might have been wrong but in this case, I think his hips were lying.
You are on another one of your mad fad diets then?
I asked.
Mad fad? Cheeky bastard!? No fad here, mate. This. This is KETO!

A few people nearby perked up at hearing the word Keto. They looked excited. I wondered why.
Keto?
I pursed my lips and made a flarpy parpy noise as if playing a lady's beef kazoo.
Sick-Line grimaced at the farting noises coming from my face.
Aye, Keto. That's what it's all about.
I looked at his wide girth with a little less admiration as others were in the office nearby.
So. Keto, you say?
Aye.
He said proudly, slapping one of his elephantine thighs.
Is that where you dress up in a Cat costume and masturbate?

Sick-Line stepped back, his face a picture of disgust as if he had only ever masturbated once but stopped when the sticky stuff came out.
What?! No. No fucking way, man. Keto is a diet!!
He went on to explain at great lengths the lack of carbs in his diet and how he arranged the green things on his plate.
Everyone was listening avidly.
After some minutes he was still rambling on. Enough was enough.
I don't quite get it though?
I interrupted.
Ha, what do you not get?
Sick-Line made a frog of his mouth and made it jump all over his face condescendingly.
Well...
I started.
Go on?
Sick-Line shook his head and pointed at me with a thumb as if I were a bus he was hoping to catch.
I just dont get at what point you dress up as a Cat and masturbate?
I said innocently.
Sick-Line went red in the face.
You are thinking of Cos-play.
He said loftily.
Now it was my turn to make a face as if drinking his Mother's side-boob milk.
Ewww, are you into that as well? You are a dirty bastard.
Sick-Line made to speak, then stopped.
Fuck off.
He sputtered, stomping off heavily.
I smiled and leaned back in my chair with my hands behind my head. Another successful day at the office.