Black Beers Of Death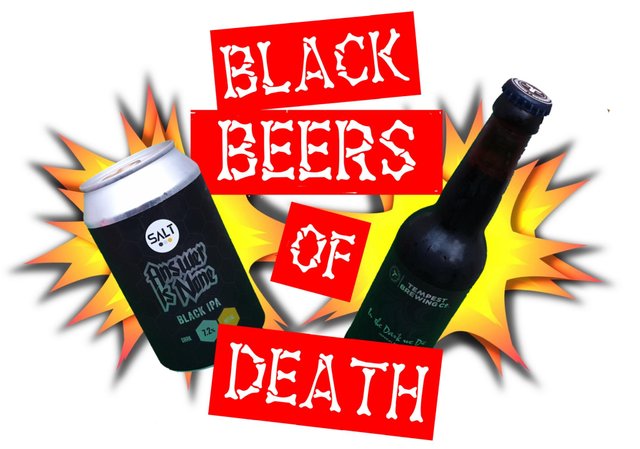 Run... Run for your lives!!! It's the BLACK BEERS OF DEATH!!
What? Not again??
Yes, again! This week we have black and evil looking beers but these aren't the normal Porters or Stouts. Oh no, these are IPAs.
But IPAs are pale? I hear you cry. It's in the name... India Pale Ale.
That's right, IPAs are almost always pale, except when they turn...
To the dark side.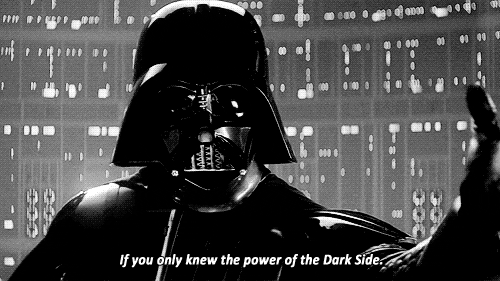 Isn't it astonishing how they got away with man sex breathing in such a mainstream series of movies?
Anyway, I digress.
To the beers!
First up we have the mysterious...

The Answer Is None, eh? But what was the question? Ha.
Right, as Jon Snow would say, it's time to take the black.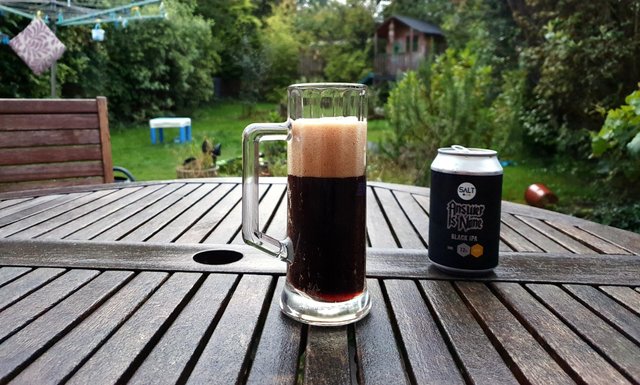 Ooo, it's a fair old black number. Stark black but effervescent too, producing a frothy big head that speaks of salty going ons in darkened rooms. Ooer.
Let's get my gums wrapped around these plums.
Ahh. That's nice, strong and bitter and hoppy like a hare on Viagra. It has a good depth to go with it. I like it very much. A solid 7.5/10 booms!
Well that was a good score. If I can have two like this I will be a happy man.
What are the chances?
Number 2 where are you?

In the dark we die!! What a name!! I am convinced it's gonna be good already. Please don't let me down!
It's a strong un, an Imperial IPA. In this case I genuinely had no idea there was such a thing. The bloody Russians are everywhere it seems... :0D
Right. Never mind the Russians, let's get black.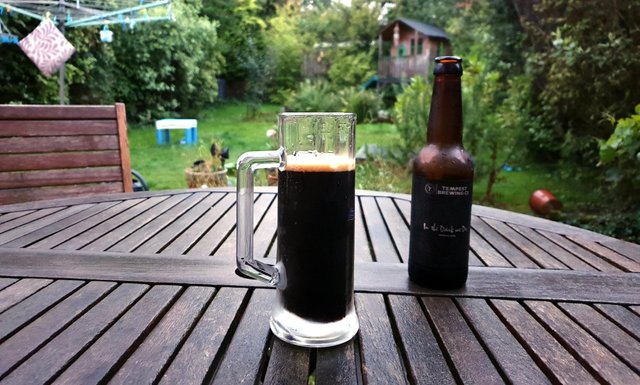 Look at the pour on this demonic death beast. It's a viscous oily thing which coils slippily into the glass like a black mamba's shits after eating a particularly black Badger's bollocks.
There, I said it.
Let's drink!
If this is death then rack me up another because I'm in heaven! Hot dawgs, this stuff is good!. Complex as hell and darkly generous on the tongue. Resin, berries oil, soot and bitter black filth. I loves it! 9/10 booms!!
Fantastic ending to a night, have a good weekend everyone!! chin chin!!