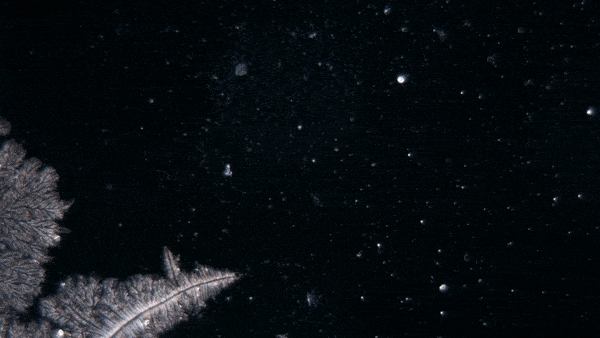 In Memory of Mathiew Trudel
Life can be very hard and crewel, especially when we loose the people we love most. The tears we shed in these moments, are often the words that our hart can't speak. Feelings that can't be expressed are then expressed by our tears, they are the silent language of grief.
In the early morning of 16 April 2016 I'm readying trough several e-mails while having breakfast, when one of the e-mail subjects "In memory of Mathieu Trudel" send by Takami Nakamoto caught my eyes.
Hi Maurice
Hope you are doing great! I wanted to ask you a question, are you open to do a music video collaboration?

I was really amazed by your "Imaginarium of Tears" project that I saw in Kuwait this year at REUSE, and was thinking about doing a music video with you as a collaboration.

I want to do this collaboration because my friend from Canada is missing for the last 3 weeks. He disappeared one day without saying anything to anyone, which was surprising I've been talking to his closest friends but there is unfortunately no update about him, i guess the only thing left is to wait for news.

My idea of the collaboration is that I will do the music production, on top of the crystallisation video's of the tears you have made. I already started composing a track dedicated to him, maybe he is out there, just hiding from everyone…

This news is affecting me a lot, and I thought about your project Imaginarium of Tears immediately since this is what your project is about. Capturing genuine moments in life by crystallising the tears of these moments and turning them in to art.

Cheers Takami
After readying this message I could imagine the feelings Takami must go trough, not knowing where one of his best friend would be, or if he would still be alive. Therefore I instantly replayed with a YES, since this is where the concept of the project Imaginarium of Tears is al about.
Next to that there were a few things this collaboration could potentially bring.
By working together and helping out each other as artists we can combine our visions ideas and passions and sculpt them in something that is created from the hart, not only by passion but also out of pure emotion. Creating potentially something that has never been done before.
In this case the combination of our visions ideas and passion could result in something I wanted to do for a long time, combine the movies created form crystlisations of tears with a unique composted musical piece.
This case it could even become more than that, because combining and capturing these emotions and feelings by using diffrent media there is a strong possibility that they will intensify another. With the combination I'm talking about:
The feelings and emotions of Takami due the loss of Mathieu that are converted by Takami in a specially made music composition.

The genuine tears (unspoken words) of Takami due the loss of Mathieu that are captured and filmed trough a microscope.
Ether way the emotions of a sad event like this should not be forgotten. By together working on a music video collaboration, we can turn the tears and memories of Takami's it to something Mathieu could be remembered by for eternity.
A few days later the headlines stated that:
Mathieu Trudel's body found at Petrie Island, police say
The body of Mathieu Trudel, a 37-year-old illustrator from Ottawa who had been missing since March 2, was found at Petrie Island on Friday, police confirm.
With this breaking sad news coming out, all hope was lost on finding Mathieu back alive. Therefore Takami and I decided on meeting up the next day in The Hague. The next day Takami arrived with the Thalys from Paris.
Takami and I met another just a month before in Kuwait during the Reuse festival, where we both as artists presenting our art works.Takami had several art installations and he was preforming together with Noemi Shipfer as NONOTAK. I myself was there with the live experience sessions of Imaginarium of Tears. Because of this previous interaction we already kew a bit about each others work, and that we had quite similar interests. Already then we where talking about a posable future collaboration which now got closer due this unfortunately situation of Takami loosing his best friend.
So how did we make the music video?
The proces of creating "Where is Mawt " In Memory of Mathieu Trudel.
The music video is a composition made with the tears of Takami. Over time Takami shed 2 to 3ml of tears in total that where then stored in eppendorf reaction tubes. The tears were then directly used to make small drops of 1 to 5mm on several microscopic slides. Each of these slides was then directly placed under the microscope to be recorded while the crystallisation proces took place. This crystallisation proces each time takes about 5 to 30 minutes to record. In total we made more then 50 recordings of these drops in different sizes in diameter. Because the tears can only be used for a small period of time (max 2hours), it was necessary for Takami to "produce" more tears once the reaction tube was empty or when we exceeded the time period of 2 hours.
While I was focusing on recording the crystallisation proces under the microscope, Takami used the feed to directly edit the recordings on his already made music composition. This directly resulted in to the first sketch of the music video giving us both a good idea on how the collaboration of our two art forms would work together in such a short period of time.
Above you can see the first result of the collaboration between Takami and me. In the future we hope to do more collaborations like this and see if we together can bring our works to the next level.
More technial information:
Camera: Canon 5D MK III
Microscope: Nikon Diaphot TMD
Technique: Dark field Illumination
Enlargements: 62,5x, 100x, 250x up to 500x times