The Benefits Of Being A Genuine Person - How To Be True To Yourself
Many people go through life wearing a persona that is not who they really are. While it's important to conduct yourself in a socially acceptable manner and the desire to fit in is strong in our society, being authentic brings rewards and makes life more interesting.
It doesn't matter if you're intelligent, attractive, or charming because if you're not genuine you're not living to your fullest potential.
Authenticity requires a certain measure of vulnerability, transparency, and integrity. — Janet Louise Stephenson - Author
Most of us know a genuine person when we see one and our gut tells us when there's something a bit off about a person. Genuine people share a few common characteristics we'll discuss in this post.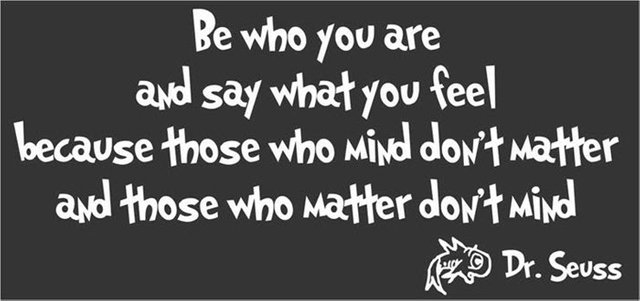 Image credit
So what makes a person authentic and how can you be more true to yourself?
Genuine people don't spend a lot of time trying to make people like them. Genuine people are comfortable in their own skins and their happiness doesn't hinge on the reactions of others. It's not that they don't care how others feel about them, but they don't let those feeling change how they feel about themselves. They are who they are and tend to do the right thing regardless of people's reactions or resistance.
Most genuine people don't show off or try to get your attention and can let others have the spotlight in social interactions. They speak in confident friendly tones and are interested in what others have to say. They may not agree with others points of view but can listen to them and make them feel heard.
They are not as interested in trying to be right or in winning arguments and respect different perspectives even if they disagree. People can usually tune into their attitudes quickly and respond to how they communicate in a non-combative manner.
Genuine people are slow to judge others. Genuine people let others be who they are and forgive them when they fall short of being at their best. Because they're open-minded they are interested in understanding others so they tend to listen more.
Their open-mindedness helps them see the world through others eyes long enough to understand their perspective without passing judgments based on their own preconceived ideas. This makes people feel safe, to be honest with them and helps them understand people better.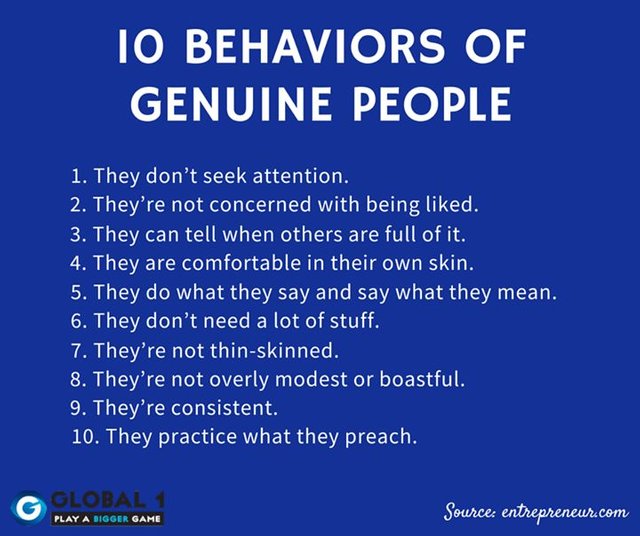 Image credit
Genuine people follow their own paths. Genuine people are not swayed by the opinions of others if their gut tells them something different. They follow their own intuition. Whatever direction their internal compass points them is the direction they take and stand firm on their principles and values.
They know who they are and don't pretend to be anything else even if others don't like it.
They are generous with what they have. Generous people don't hold their resources back from anyone or fear that you will outshine them. They give everything they have as a team player and want you to succeed. Your success makes them feel successful.
Genuine people treat everyone with respect. It doesn't matter what your social status is or your background. Genuine people treat all people with respect because they know that no one is better than anyone else in this world just because of their title.
Treating someone one way only to have them see you treating others with disrespect behind their back is just as bad as being disrespectful to someone's face. Genuine people respect themselves and it shows by how they treat others.
Genuine people are not materialistic. Genuine people don't base their happiness on having a lot of things. It's not that they don't like material things or think there is something wrong with wanting them, but they don't need things to make them feel happy.
Their happiness comes from inside themselves and they place more emphasis on shared experiences they have with friends and family and the world around them.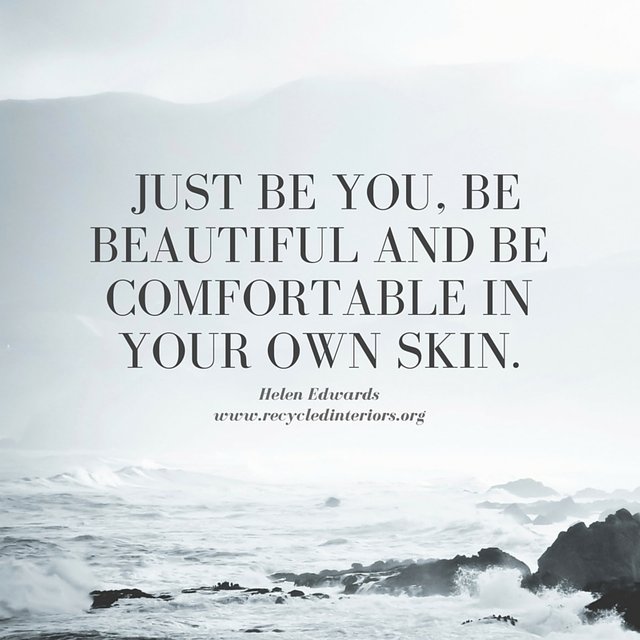 Image credit
Genuine people can be trusted. Genuine people say what they mean and mean what they say which makes them trustworthy to others. They consistently do what they say they will do and keep their commitments. People can rely on them to back up their agreements.
They don't say things just to avoid a confrontation and what they say is what they believe to be true. They don't make excuses for failing to follow through on their commitments and when they give their word they mean it.
Genuine people have thick skins. Genuine people have enough confidence in themselves to not be easily offended. When someone disagrees with their ideas they don't see it as a personal attack. They can detach themselves from the conflict and pick the gems out of the criticism from others, employ what works, and drop what doesn't without escalating any hard feeling.
Genuine people put their phones down when talking with people. Genuine people understand that to truly communicate with others they need to give their undivided attention to them. There's nothing wrong with being able to multitask but they know that another person will only feel heard if you actively listen to them.
They ask questions that reveal their authentic interest in what others are saying and when people talk to them they feel their time is valued and worthy of all their attention.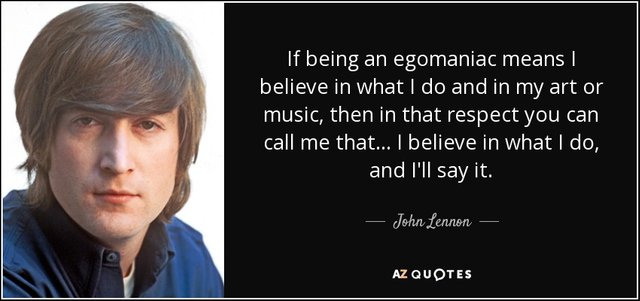 Image credit
Genuine people are not egomaniacs. Genuine people don't need others to admire them so they don't make decisions with that aim in mind. They just do what needs to be done and are not concerned with who gets the credit for it.
Genuine people are not hypocrites Genuine people walk the walk they talk and practice what they preach. They don't advise you to do one thing and do another thing themselves. Hypocrites are oblivious to their own mistakes and weaknesses while genuine people fix their own problems before recommending others fix themselves.
Genuine people don't brag that often. Genuine people know that when they do something of value it will stand on its own merits. They're not as concerned about getting credit for their accomplishments and get their rewards from contributing to the team.
They don't feel insecure or worried that no one will notice their achievements and don't spend a lot of time pointing them out to others to elicit praise from them.
Conclusions Genuine people know themselves, feel comfortable with themselves, are grounded in reality, and are present in the moment without needing to read everyone's agenda or to push their own.


Learn more about Basic Universal Income here