Malabarismo de contato EXTREMO com Tarorin, desde lá do Japão!
Sabe quando você está andando no meio de um ginásio cheio de malabaristas e de repente vê um que destoa de todos os outros, fazendo truques incríveis e super perigosos?
Então!
Conheci TARORIN (Instagram) durante a European Juggling Convention 2018.
O estilo dele, super original com malabarismo de contato, logo chamou minha atenção, até porque ele faz alguns truques que não vemos normalmente com bolas de acrílico (pra quem não sabe, cada bola é muito dura e pesa cerca de 600 gramas).
basicamente uma porrada na cabeça com essa bola te derruba no chão tranquilamente.
Tarorin manda truques com 3, lança as bolas pra cima, faz chuveirinho pelas costas, tudo isso sem medo!
E de quebra ele é uma pessoa incrível, super engraçado e apaixonado pelo malabarismo de contato, carrega mais de 10 bolas na mala (são 6kg!!!) pra cima e pra baixo!
Batizamos esse vídeo de "Tarorindom", o reino de Tarorin.
se tem um vídeo que merece chegar em 1 milhão de visualização é esse.
Já viu algo assim antes?
quer comprar bolas de contato? entre na nossa loja
Quer aprender malabarismo de contato? dá uma olhada nos tutoriais!
:)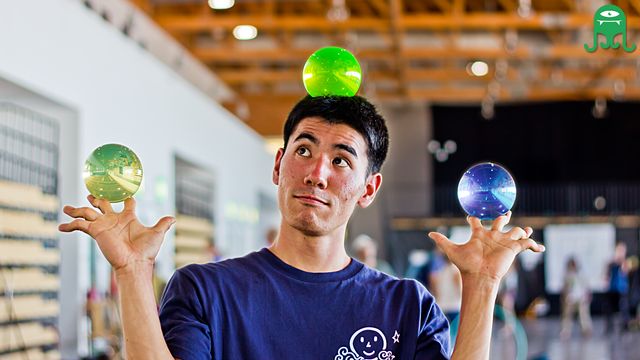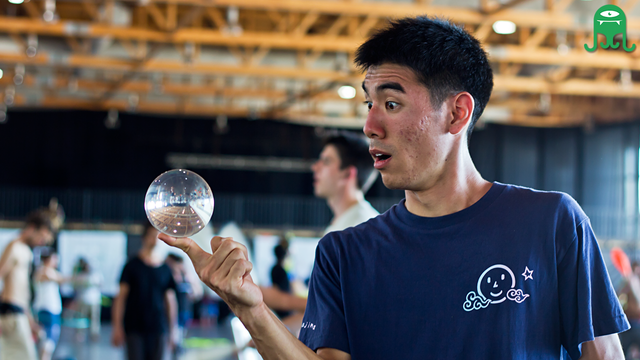 ---
If you like this post please give it an upvote, resteem and follow me. Steem on!
for other social media websites:
reach me at Malabarize-se on Youtube, facebook, Google+ or @lucasgabd on Twitter
Thanks a lot dear friends!
Talk to you soon!
My latest posts: