( Normally a sweet MS-paint art goes here, but alas I don't have a mouse nearby, sorry folks )
First off it's to be mentioned that the feelings ole @KLYE has finally getting back to the STEEM network and the projects that have been delayed due to my own failures are nothing short of sheer exquisite bliss and happiness. While things aren't anywhere near optimal at the moment, it's my goal to once again become a staple in the networks fabric and return to development mode to finish off and launch a number of projects started over the past few years. With some deranged form of triage a 2018 / 2019 battle strategy has been formed.
STEEM Network Project Strategy
Everything has been on hiatus the months past as my ability to work effectively was maimed due to life circumstances. With that being said I'm incredibly excited to get back to work and finally release some of the long overdue projects and services that have been neglected.
Below are a handful of projects, listed in order of urgency, earning development focus:
1. STEEM ROLLER
1% House Edge Community Bankrolled Investment Dice Game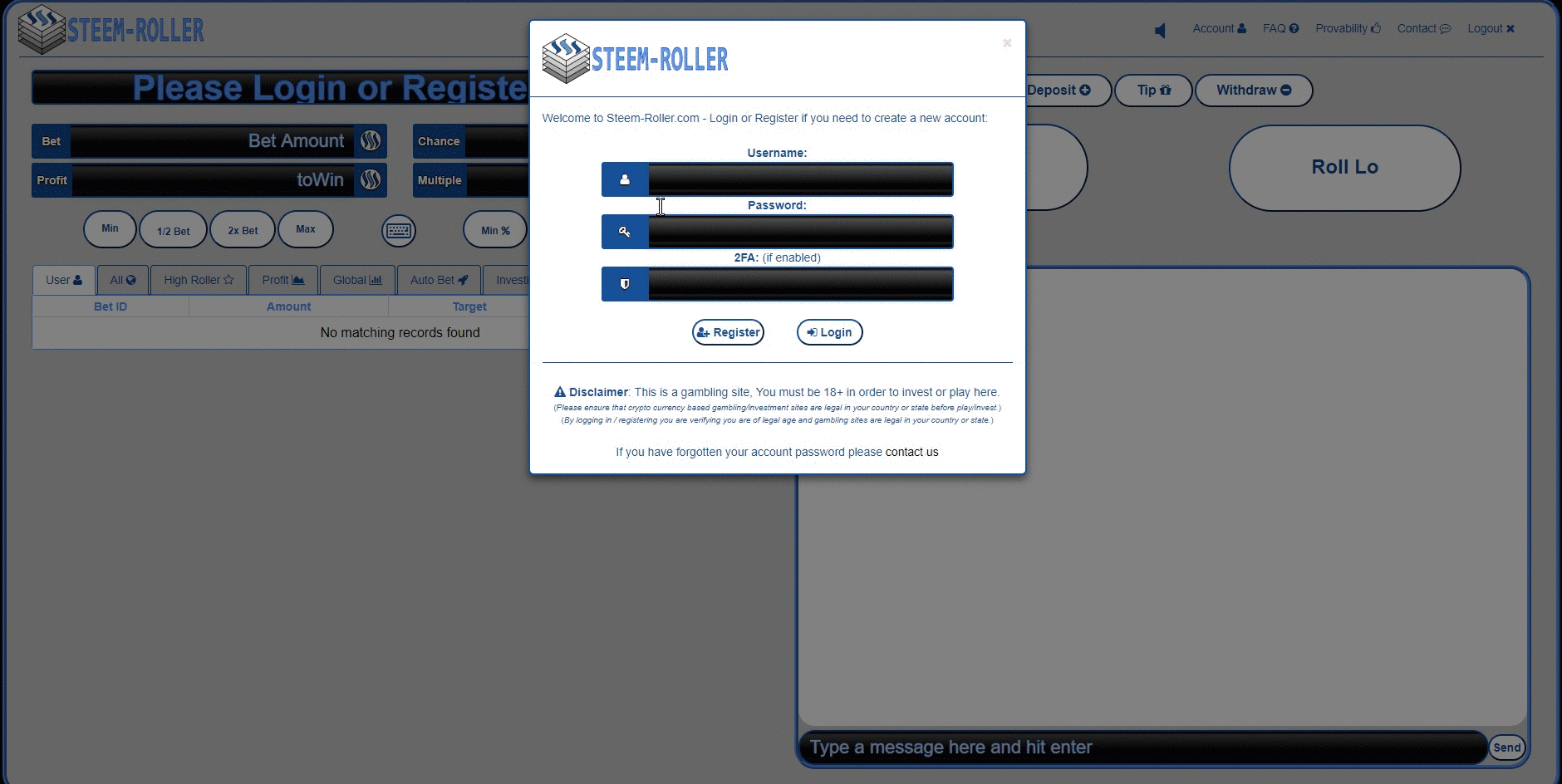 The main focus of future development work for the STEEM network will be placed on project STEEM-ROLLER. While the STEEM market cap is over $240,000,000 USD we as a community still lack a proper investment vehicle to link eager investors and hopeful gamblers together to ensure continued growth, liquidity and finance onboarding of the network.

( A screencap from coinmarketcap.com showing STEEM statistics )
Project STEEM ROLLER is a provably fair dice game featuring a 1% house edge that pits gamblers against a truly random number generator in a game of guessing if the number is higher or lower than the user specified number, as well as offering the ability for anyone holding STEEM to invest in the bankroll, allowing nearly certain long term investment profit due to the house edge coupled with the law of large numbers based on continuous bets. Offering payouts as high as 99000x a gamblers bet will make massive payouts possible and an open bankroll shall ensure a huge maximum profit.
In laymen terms, betting you get to pick your own odds and payout percentage as you wish!
In laymen terms, investing over time you're mathematically certain over time to make profit!
On the investing side of things the prospect of being able to invest your STEEM against the wins and loses of gamblers playing a 1% house edge game basically ensures a ROI over time. An open to the community bankroll investment model allows anyone with STEEM to invest in the site, enabling those holding STEEM tokens to gain earnings on held asset without typing up their funds by having to deal with a powerdown schedule and such.
Overall this project seems the most beneficial to the continued success of our STEEM network and thus has been chosen to be the main focus in my future development efforts.
Tasks Left to Complete Till Launch:
Get workstation containing the current code back in my possession
Finalize STEEM deposits and withdrawal code
Finish GUI (Graphic User Interface)
Various tweaks and functionality implementation
Rigorous closed and open beta testing
Estimated Time Till Launch:
1 - 3 Months
●▬▬▬▬▬▬▬▬▬▬▬▬▬▬▬▬▬▬▬▬▬▬▬▬▬▬▬▬▬▬▬●
2. Tippy
Text-2-Tip Service Allowing on Post Tipping via Comments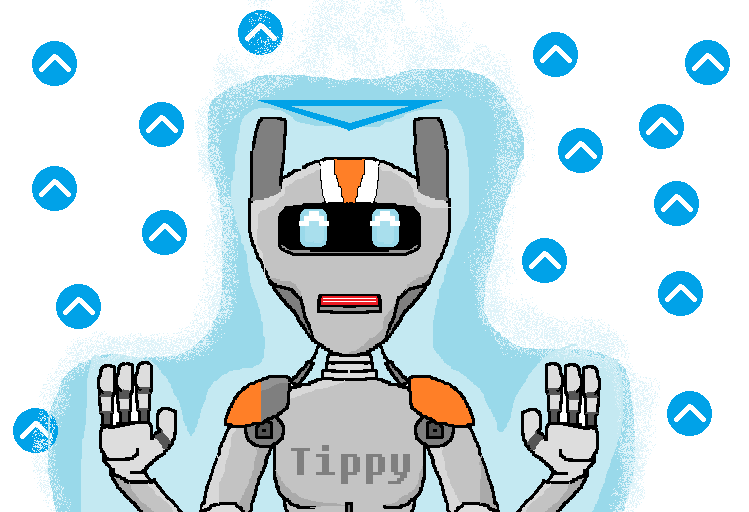 The @Tippy project is for lack of a more politically correct term my illegitimate robotic lovechild with the NodeJS programming language which looks to enable the ability to send STEEM and SBD tips to users without ever leaving their post. Using a system dubbed "Text-2-Tip" users will no longer have to open a new tab nor navigate to the wallet page in order to send users any amount of STEEM or SBD provided they've already funded their account.
By monitoring every incoming comment on the entire STEEM network the Tippy code will send out correct tips to the specified user. Plenty of other functionality will also be brought forward on launch of this project and I look forward to completing this project, finally unleashing its functionality to the STEEM platform and it's many portals.
Tasks Left to Complete Till Launch:
Finish implementing a few features
Code queue system to handle tipping requests (scale ability)
System testing and code stabalizing
Estimated Time Till Launch:
2 - 4 Months
●▬▬▬▬▬▬▬▬▬▬▬▬▬▬▬▬▬▬▬▬▬▬▬▬▬▬▬▬▬▬▬●
3. Streemit.Online
Public/Private Peer to Peer Video Streaming with STEEM Tipping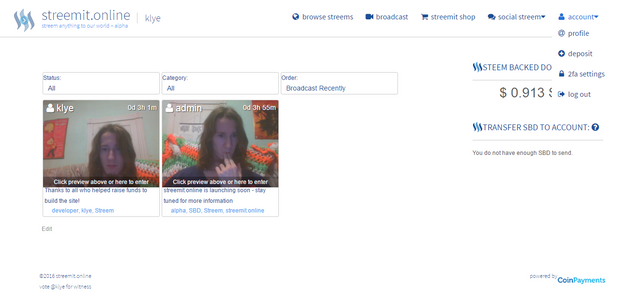 The Streemit.Online project seeks to bring a video sharing platform to the STEEM network allowing off chain tipping, private p2p video streaming functionality as well as "pay per a minute" cam streaming. The platform will cater to safe for work as well as adult content while keeping them separate allowing viewers and streamers to easily cater to their target audience. Not only will streamers be allowed to stream what they wish, when they wish while blocking out certain countries or areas from viewing their streams but also they'll be able to withdrawal their tip earnings instantly with a 0.001 STEEM minimum withdrawal limit.
By utilizing both peer to peer and RTMP servers to distribute streaming video the hope is to allow basically real time interaction between streamers and viewers, as well as doing away with pesky minimum withdrawal amounts that are generally seen in other streaming platforms. While the initial alpha site was lost during a server swap error a backup should hopefully exist, which will be used to further development of the site when the time is right to focus on it.
Tasks Left to Complete Till Launch:
Find code backup
Move to new server
Finish off a number of elements on the site
Streaming and systems testing
Estimated Time Till Launch:
4 - 6 Months
●▬▬▬▬▬▬▬▬▬▬▬▬▬▬▬▬▬▬▬▬▬▬▬▬▬▬▬▬▬▬▬●
4. STEEM.GLOBAL
STEEM Networks First Faucet & Seed Node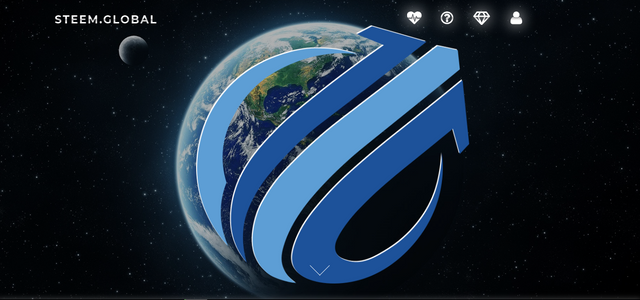 The STEEM.GLOBAL project was the first STEEM faucet on the network. However due to recent financial strain payouts and withdrawals have been halted and plans to get the site back up to its former glory are up in the air. With the right type of redesign it may be possible for the site to actually pay for itself or perhaps even make a profit by operating however it's not high on the priority list.
With that being said I'm open to the possibility of selling the site and its codebase to anyone wishing to take it over. The site is built on wordpress and has custom code on the back end allowing users to withdrawal STEEM through a work around utilizing woocommerce. If by some miracle I can once again get my witness ranking back up to a respectable number and afford to give out the STEEM handed out by the faucet it will be re-opened to its former glory, however as it stands Ii cannot afford to run this site without serious overhaul and more pressing projects are the focus of my development efforts. For the right person or team the STEEM.GLOBAL project may be a great investment.
Asking Price for Site:
1337 STEEM
(Or Best Offer)
●▬▬▬▬▬▬▬▬▬▬▬▬▬▬▬▬▬▬▬▬▬▬▬▬▬▬▬▬▬▬▬●
Any questions about projects or whatnot can be voiced in the comments below. While not in an optimal development environment at the moment and sort of struggling along it's hoped that through refocusing my efforts and hard work I'll be back on my feet and able to get back to a comfortable place to work. This year certainly has thrown me for a bit of a loop but giving up simply isn't an option and I'll be taking any step necesarry in order to reclaim my former glory on the network.
I'm off to get my witness server back online after botching the v19.12 upgrade a few days back and hopefully will have good news to write about in that respect soon. Also, keep an eye open for my life enrichment strategy post coming in the next day or so.. without clear cut plans I seemingly don't flourish as I should, so plans are what I shall create and execute.
---
●▬▬▬▬▬▬▬▬▬▬▬▬▬▬▬●
Need to get in Contact with KLYE?
Join the Official #KLYE Channel on Steem.Chat