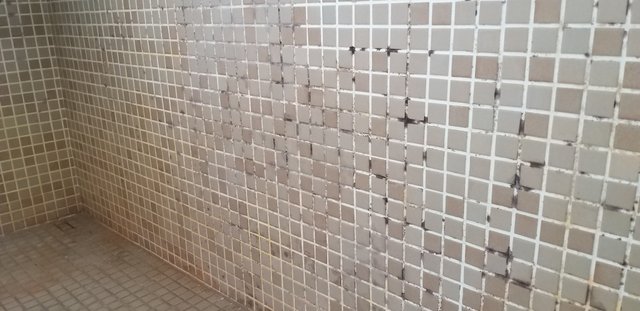 I recently moved into a new apartment in Taipei, Taiwan. Everything seemed great but since I have moved in here, I have been having some kind of allergic reaction to something. Feeling a little itchy, runny/stuffed nose and sneezing from time to time.
At first, I cleaned my apartment pretty thoroughly of dust and hair from the previous tenant. The window screen was especially dirty. After doing that, my symptoms improved. However, I still find myself a little stuffed up and not 100% well. The only thing I can narrow it down to now is this mold I found in the showering area. Taipei is really humid so it's easy for mold to grow. I have heard mold can become very difficult to remove because of the spores and moisture.
There are a lot of home remedies out there but I am not sure which ones actually work well. I was hoping someone here can share their experiences with what works. I'd hate to have to move out of this place but if the toxins of mold are that hard to get rid of, then it might be my only option.
Thanks