We Bought the Farm!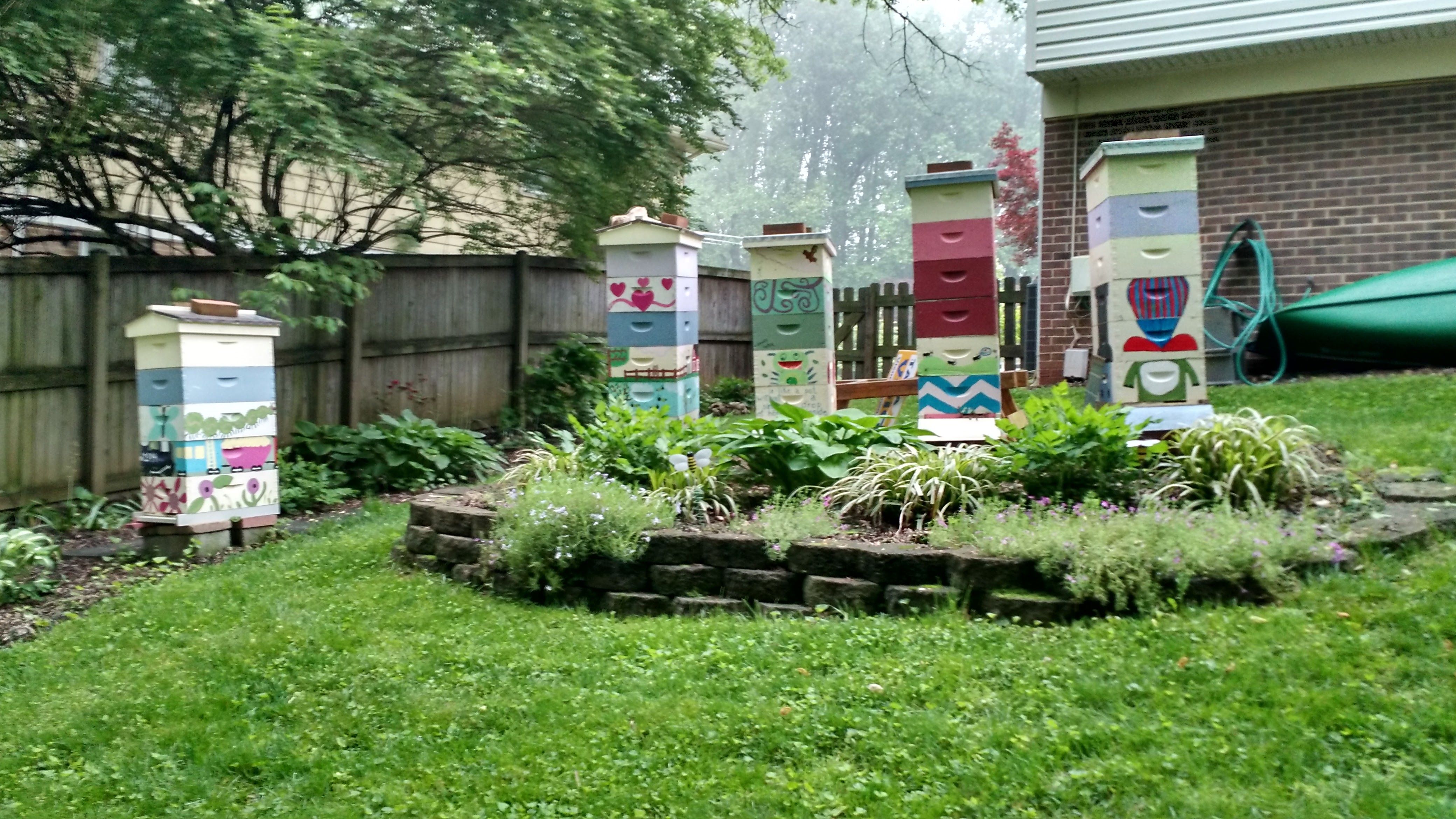 My apiary located in suburban Northern Virginia
When we started the process …"let's move" … it only seemed natural to get out of the hustle of crazy busy Northern Virginia and closer to our children who had set up residence in Richmond and Newport News. The drive up and down 95, just to visit for a few hours or maybe a day was killing us (then again I often slept on the ride so it was taking its toll on my husband, Mark). Our beautiful home was half empty without the kids and my small suburban yard was WAY over capacity with beehives and chickens. My husband and I were both in careers where making a move wouldn't be overwhelmingly difficult. We wanted a little piece of land, a small house, and to locate closer to the kids. When I first spoke to our realtor I told her we were pretty simple people – turns out that once you are over 50 and you are choosing to move for your own happiness – you are no longer a "simple" person.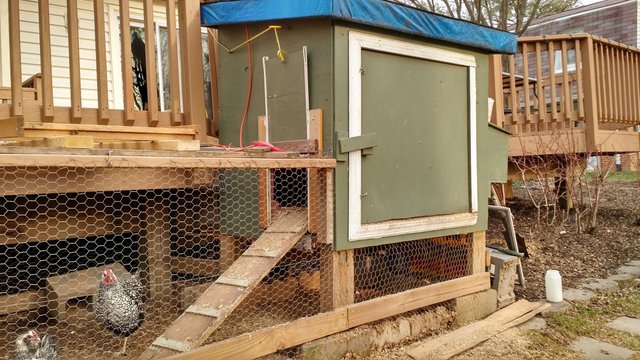 My backyard chickens dreaming of country life
Here's the final version of the list we gave our realtor over time:
2 plus acres (chunk of land)
Ideally 2000 sq. ft. Home (3 bedrooms, 2 baths)
NICE kitchen (matching appliances and granite counter top)
Open floor plan
Gas fireplace.
High Speed Internet (Mark works from home)
30 minute commute to work (only challenge is I work in 3 offices across the city of Richmond)
Must allow farming (bees, chickens, goats…)
No pool - just don't have the energy to keep that up. (A pond, stream, or river that's ok).
Located near outdoor rec area or park where we could hike, run, and maybe bike.
Not too far from restaurants (I don't like to cook on Fridays)
A gym for Mark!
Must be located somewhere between where our children live (Richmond and Newport News)
No HOA
No huge wooden deck
So after months of searching (Packing, selling and moving out of our home of 22 years), moving into a 1 bedroom 700 sq. ft. apartment with two cats , starting up new jobs, keeping bees 100 miles away (that's a trip every 2 weeks) and looking for what I didn't think could be found we fell upon a property. A funny shaped 10 acre piece of land (weird how land gets divided over time). Coincidentally a property we had looked at 6 months earlier (before we had a realtor) – but had vanished from the market almost as quickly as it had been listed. Property owner you ask. Our realtor! Now nothing that is perfect goes as smoothly as one would think. It took nearly 2 months for us to actually close on the property.
After dreaming for years of having land we have finally done it. We bought the Farm! Finding a beautiful almost entirely clear cut chunk of land in central Virginia - and it's only a stone's throw from Cold Harbor, Richmond National Battlefield (filled with civil war history and hiking and even POKEMON).
Now the dreaming and planning begins. It's easy to envision the home, but where to place the apiary, the chickens (and can turkeys and guinea hens share the coop?), the garden. Do I want goats? May be a dog. Yes definitely a dog.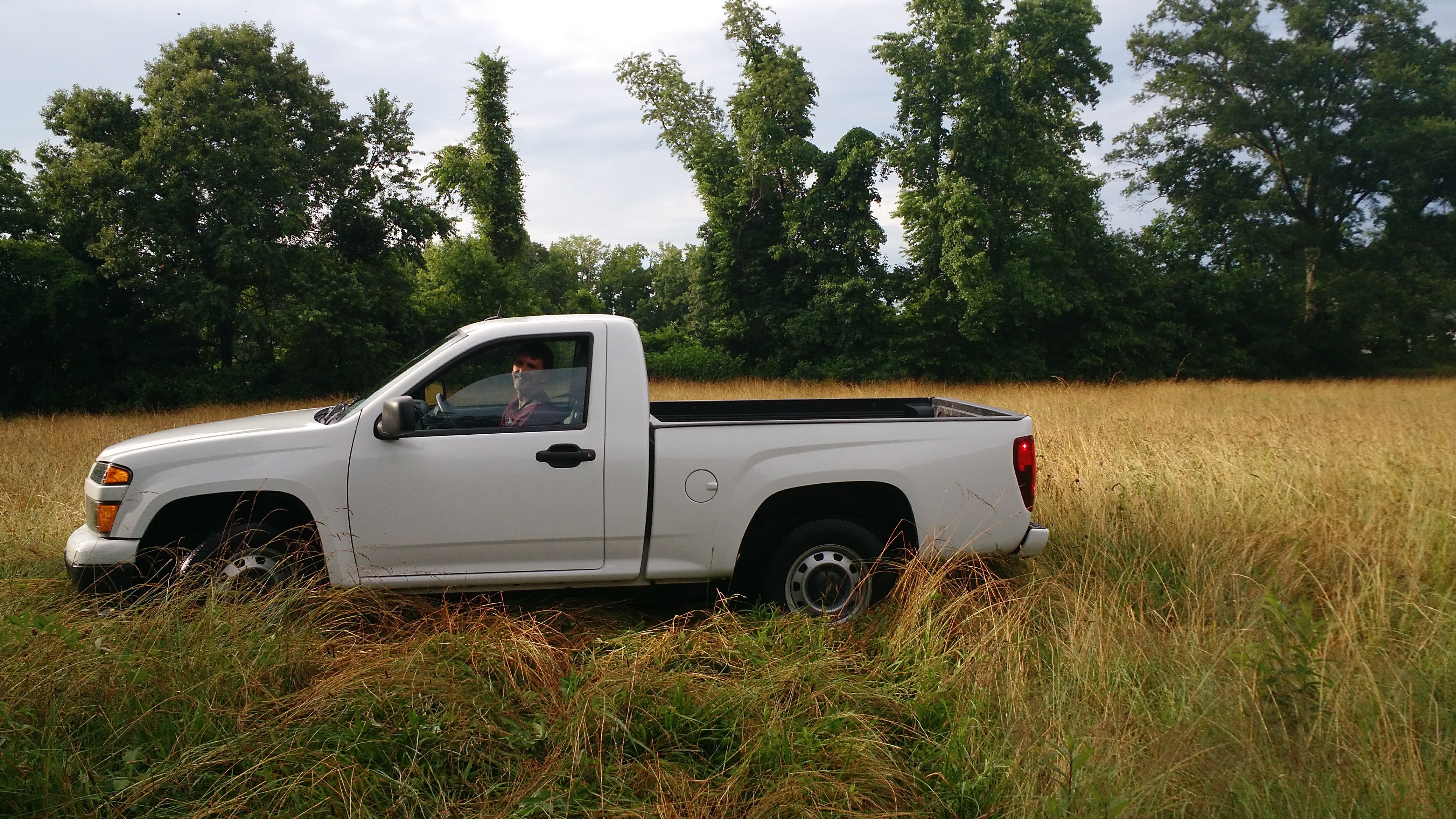 Angela on the farm
I bought a truck – her name is Angela.