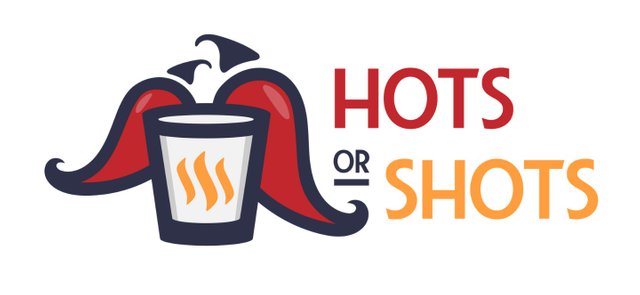 Welcome back everyone!


Had a lovely couple weeks off, but now it's back to business!


First off....
Hots Or Shots
has a new sponsor!


Huge shoutout to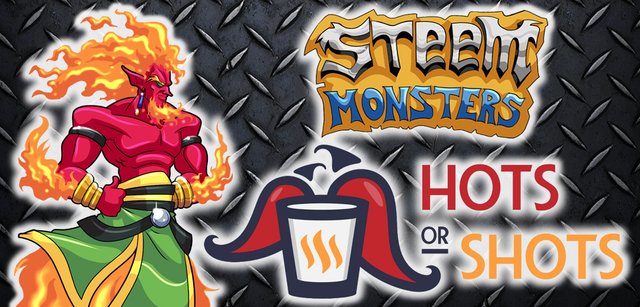 It's an honor to partner with @steemmonsters
I can't wait to see this game develop and take shape on our blockchain.
This type of initiative can potentially bring a whole flock of new users to our blockchain,
so go buy more
RIGHT NOW!!
Steemmonsters can be purchased at...
https://steemmonsters.com


Next....the contest!


One lucky winner is gonna snag a
2018 Steem Silver Round
(thank you @sevinwilson)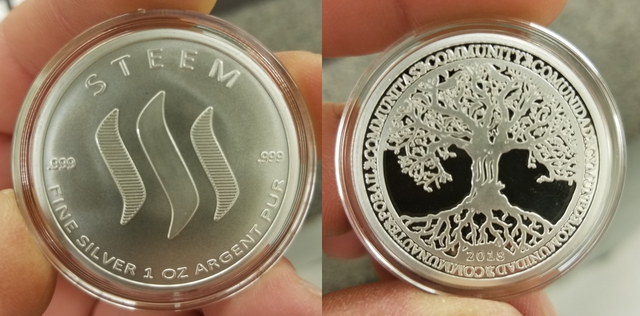 AND
20 Packs of Steem Monsters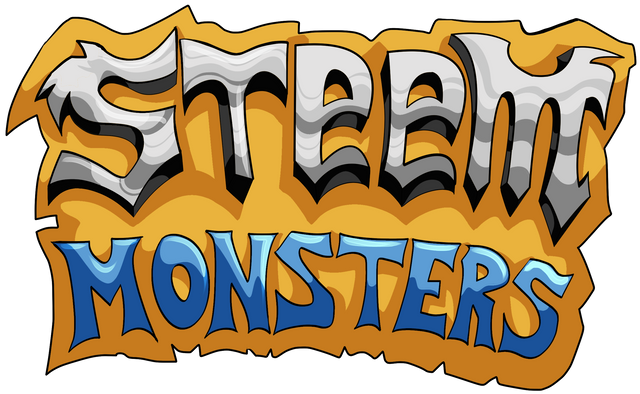 The Hots Or Shots Scavenger Hunt


I have come up with 21 questions for you to answer.
The answers to all of these questions can be found in the first 14 episodes of
Hots Or Shots
You can find all of those episodes here...
https://www.youtube.com/channel/UCwiUI-5gwPiC0AZQUTwOeBg/videos
The Rules


To participate, you must upvote and resteem this episode.~
Answers must be sent to...
[email protected]
Any answers left in the comments section will be flagged and that user will be eliminated from playing.
The first person to answer the most questions correctly will be the winner.
There is no second place.
You will have until July 31st to submit your answers.


The Questions
What high school play was @giftedgaia in?
How many animals does @lenadr have?
What is @sevinwilson's favorite thing to have for breakfast?
What is @picokernel's favorite movie?
What game genres are @tygergamer's favorites to play?
When @richardcrill visited Munich, what was the name of the hostile he stayed in?
How many motorcycle accidents has @harleymechanix been in?
What mean but funny thing has @papa-pepper done to his mother-in-law?
What is @jacobts's favorite sport?
What does @curtvictorbryant compare uni to?
Through what, did @liberty-minded learn basic computer programming?
What emotion helps @nidolabz finish all of his school work?
When I was a new steemian, how much SBD did @sykochica give to me, to give away to others?
What terrible, disgusting & unforgivable thing did @instructor2121 say to his mother?
To date, what is the first and only episode where we forgot to ask one of the 10 questions on the show?
What question did we miss?
In episode 8, I say "My wife's intuition is ___________ but ___________"
In episodes 10, 12 and 14....at the coin flip, what is the accumulative total of visible candles on the table?
What famous musician, has a book on the shelf in episodes 3 & 5?
What hot sauce company that has been featured on the show, also has a steemit account?
What two music festivals are represented in episode 6?
Who is the only steemian so far, that has agreed to be a guest on Hots or Shots, but bailed on us?


Last but not least, I present to you...



Hots Or Shots
Episode 15
with
@snook


Let's Get Sauced

As always, many thanks to all our supporters!
A very special thank you to our sponsors @booster and @steemmonsters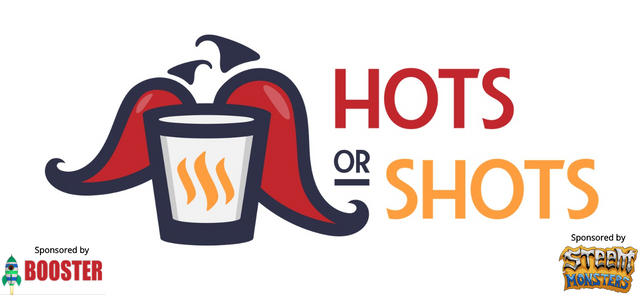 See you all next week!