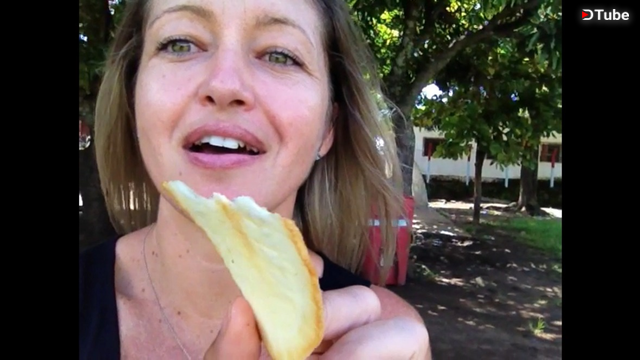 ---
Hello my lovely friends. I hope you all had a wonderful Sunday. Some of our Sunday we spent in Santa Ana watching @joordanzzz soccer game which was actually really good game with another win with the score of 3:2.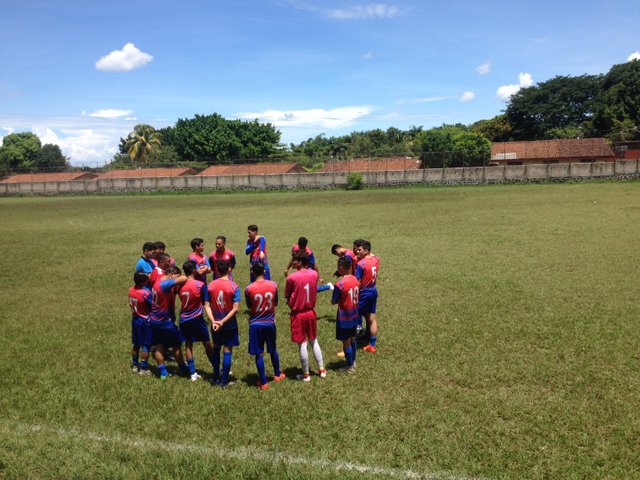 Always saying a prayer before each and every game/practice and before every soccer trip.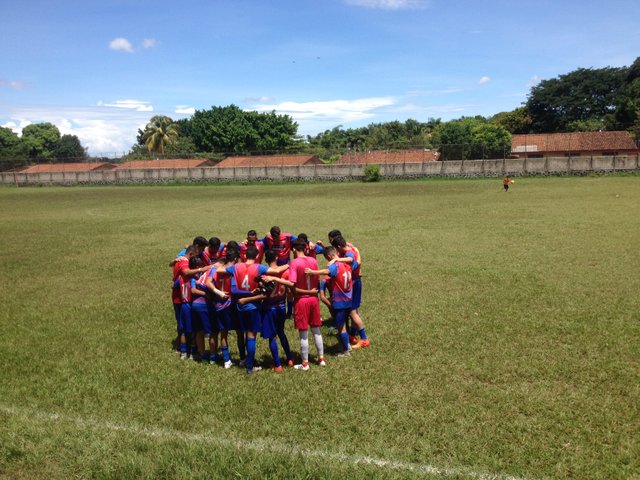 While watching the game I was also enjoying some delicious yuka. It is almost like eating some chips, but maybe healthier. They are served with some lime, some salt and some hot sauce if you like, but I only had mine with some lime and salt and it was so delicious.
This little serving cost $0.25.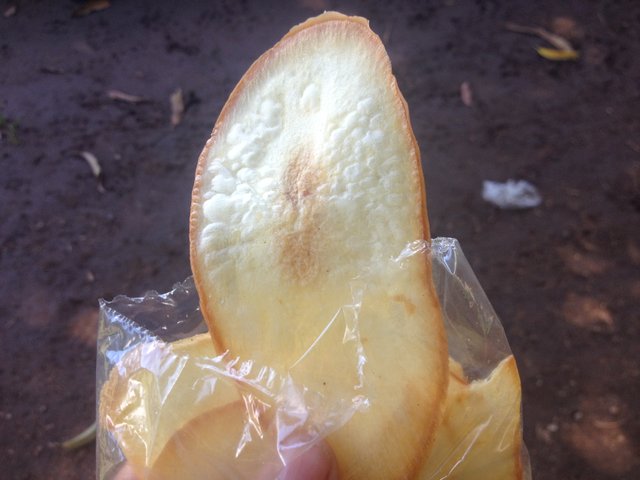 I really like that you can buy all kinds of little servings of snacks like these pretty much anywhere you go, but especially during the football games, or practices, or wherever there is some kind of event, but on daily basis, there are people selling all kinds of little goodies like this.
You can buy some fresh fruit which is packed in little bags, candy, peanuts, all kinds of snacks which also include sweets like candies, Minutas (shaved ice with all kinds of syrops), ice cream, or you can also buy drinks like pop, or coconut water, or juice which is also packed in a bag with a straw in it. And it is all just the right size snack for raging $0.10- $0.50, which is awesome.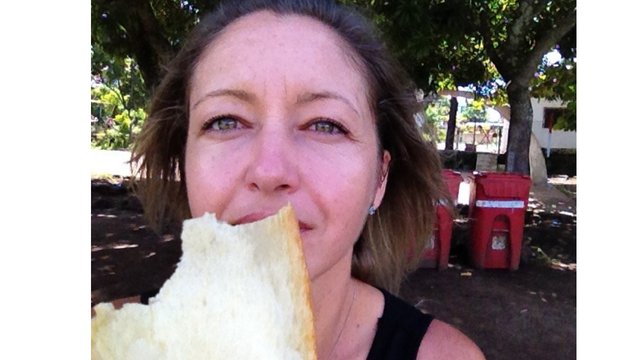 This was our first time being here on this soccer field which was actually pretty nice since it also had a basketball court, and there was also a small skateboard park which was acutally really busy with all the bmx-ers. I have not seen anyone using skateboard on it, just the bikers.
I have seen people with skateboards but I guess maybe there is a different skateboard park for that.




The field was pretty wet especially in some places where there were huge puddles of water which made it a bit harder for the boys to play and they were pretty messy afterward, but no one got hurt which is always good since almost every game someone gets hurt.




There was a lot of good sitting area to watch the game from especially since there was a lot of shade from all those beautiful fruit trees.




I hope you enjoyed this short little video of our Sunday at the soccer game and I wish you all a wonderful week.
Love @joalvarez


---
Please support @surpassinggoogle for making this community a better place.
Here is the link to his original post, about the #ublog which he has created, so please check it out:
https://steemit.com/ulog/@surpassinggoogle/please-join-in-in-curating-ulog-2029-steemit-posts-on-ulog-in-the-past-few-days-we-are-reshaping-the-internet-with-freshness


---
I am a great supporter of @familyprotection who is working very hard to help the families stay together and this project is the most amazing project that I would suggest for everyone on this steemit community to check it out and support it and by doing it we are helping people in need who are trying to keep their kids safe from being taken away (kidnapped) by the Social Services. Here is the link Click here


---
I am also a part of one of the most amazing projects here on steemit and that is #gratefulvibes project where you can also join @gratefulvibes Discord chat group, where we support the newcomers and just have an amazing time.


---
Thank you for visiting my post. If you like it, please don't forget to Upvote, Follow, and Resteem, it is very, very appreciated. Any suggestions are always very welcome so that I can keep improving in this community.
God Bless!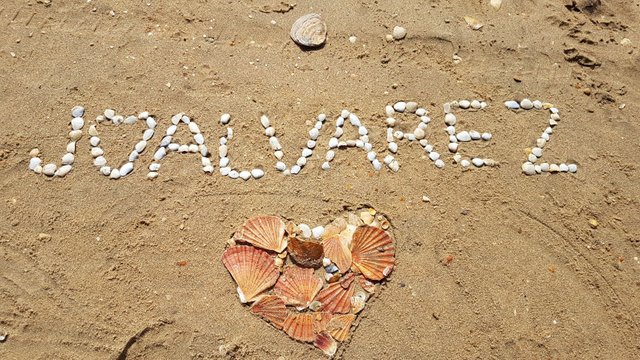 Image created by my beautiful friend @sunnylife.
---
▶️ DTube
▶️ IPFS