13 Days until MOTHERS DAY. Don't Panic. I Got The PERFECT Mothers Day Gift That Your MOM will LOVE.
Ok, you guys. I know that I have been sharing a lot about doTERRA lately and sharing the BOGO's, for the last week, and it's not my intention to sell things on Steemit, I just truly want to educate people about essential oils and their health benefits, and I do add the prices and option to order the products, in case some of you are interested in it, but it really is not my intention just to promote the products especially here on hive, believe it or not.
With that said, I know that MOTHERS DAY is sneaking up on us really quick. Most of us, don't even think of it, since all the stores are closed, and we are all locked inside our houses, plus you might not even get a chance to see your mom for Mothers Day.
That is why I am sharing this option you might be interested in, so that you can make this Mothers Day the most meaningful and beautiful for your mother no matter if we are locked inside, the stores are closed which makes it almost impossible for us to buy something special.
You don't have to worry about what to buy for your mom and stress about it
and try to beat the lineups to buy flowers on Mothers Day which you can only buy
at the grocery stores)

Fast the easy from the comfort of your home

Delivered right to the recipients door (non contact delivery or if mom lives far
away and you can't visit)

Your mom will enjoy these florals for a year, not for few days

You have other amazing options to buy which are not just smelling amazingly and
provide you with relaxing, calming, uplifting feeling, but which have incredible
health benefits (diffusers, rejuvenating skin care, single oils, oil kits etc. to choose
from) https://www.doterra.com/CA/en/site/joannaalvarez


That is why I am sharing this with you, because I believe this is just the most beautiful and the most meaningful Mothers Day gift you can give to your MOM or your wife (since the kids will not be bringing Mothers Day gift from school) and I promise your mom/wife will love this. But this is LIMITED time offer (until April 30, unless more time will be added until Mothers Day)
What I'm talking about is the Mothers Day Floral Collection Kit, with the most beautiful and precious flower sets (roller bottles distilled with coconut oil, ready to apply on skin) as a natural, non synthetic perfume.
This is better than buying flowers which will die in few days because these florals will last a long time, plus they make you feel relaxed, clam, uplifted and loved emotionally and physically.
This floral kit consist not just of any flowers but the precious, specialty flowers that all woman love:
ROSE oil is the "Queen of oils" because of it's miraculous health benefits. It is generous and loving

JASMINE oil is kind and charming

NEROLI is integrity and purpose

MANGOLIA is noble and strong

BLUE LOTUS is our newest and the most precious oils, which is complex and
dynamic (this oil you can't buy through doTERRA. Only comes with this kit)


Moms/ you can also mix and make your own beautiful non-synthetic, relaxing, uplifting, charming perfume of your choice, or just use the gorgeous floral oils by itself. How to make your own custom made perfume


Mom's are going to love this.


Wholesale: US $68
Retail: US $90.67
Shipping $12.99
or
Wholesale: CAD $87.50
Retail: CAD $116
Plus taxes and $5 shipping
Order here:https://www.doterra.com/CA/en/p/precious-florals-collection
If you have any questions, please don't hesitate to ask. Just comment below. I would love to help. If you don't have wholesale account, I'm here to set it up for you or you can do it through the website: www.doterra.com/joannaalvarez
Below is a video of Emily Right (the CEO of doTERRA) who explains all about her love for Blue Lotus and these precious florals:
If you would like to learn more about doTERRA and about how I use doTERRA oils and why, you can check my FB page [Earths Gift](
https://www.facebook.com/Joannaatdoterra/
) or if you would like to check what doTERRA is all about and their products, you can check my [Website](
https://www.doterra.com/US/en/site/joannaalvarez
).
Hope you guys had a wonderful day and are getting ready for the Mothers day coming up and hope that this was a helpful option for you and I promise it will be the best Mothers Gift she ever received, if you choose to go that way.
If you would like to learn more about essential oils and how I use them and which ones I use, you can check my FB page
Earths Gift
or if you would like to check what doTERRA is all about and their products, you can check my
Website
.
Love
@joalvarez
.
---
Please support
@surpassinggoogle
for making this community a better place.
Here is the link to his original post, about the
#ublog
which he has created, so please check it out:
https://steemit.com/ulog/@surpassinggoogle/please-join-in-in-curating-ulog-2029-steemit-posts-on-ulog-in-the-past-few-days-we-are-reshaping-the-internet-with-freshness
---
I am a great supporter of
@familyprotection
who is working very hard to help the families stay together and this project is the most amazing project that I would suggest for everyone on this steemit community to check it out and support it and by doing it we are helping people in need who are trying to keep their kids safe from being taken away (kidnapped) by the Social Services. Here is the link
Click here
---
I am also a part of one of the most amazing projects here on steemit and that is
@gratefulvibes
project where you can also join
@gratefulvibes
Discord chat group, where we support the newcomers and just have an amazing time.
---
Thank you for visiting my post. If you like it, please don't forget to Upvote, Follow, and Resteem, it is very, very appreciated. Any suggestions are always very welcome so that I can keep improving in this community.
God Bless!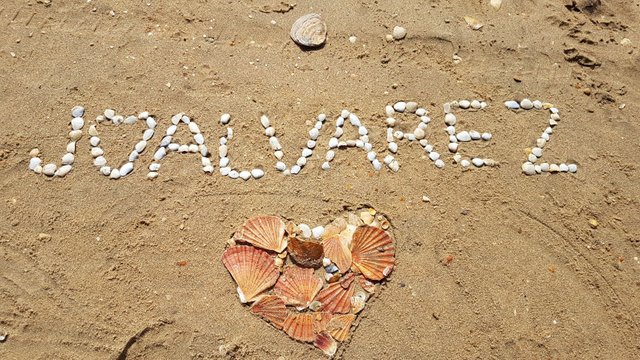 Image created by my beautiful friend
@sunnylife
.