Would you like to see a few pictures from yesterday's trip to the car show at Redmond Town Center?
Exotics at Redmond Town Center is a car show that takes place every Saturday in Redmond, Washington (USA). These meetings are great because Redmond is the home of Microsoft (several wealthy car owners), and the event is completely free! You can find additional information on their official website.
The featured car this week was the Porsche 918 Spyder. This is the first 918 I have seen in person, and it is quite a bit bigger from the standard 911 coupe.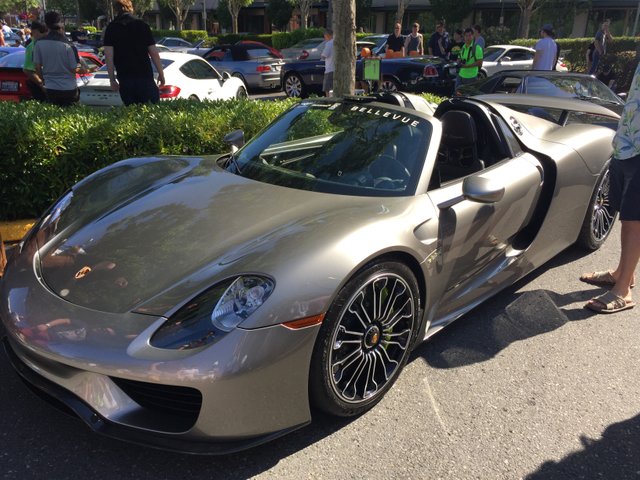 Costing a cool $845,000 USD, the electric motor and gas powered engine work in combination to produce 887 horsepower.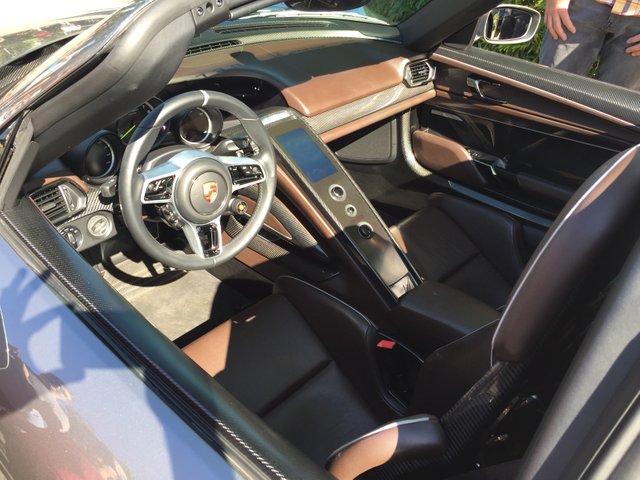 The top pipe exhaust design provides weight reduction, improved aerodynamics and increased theatrics.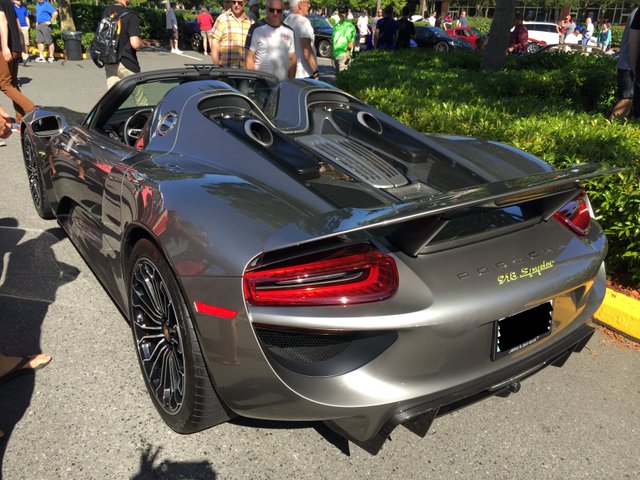 This is definitely not your average hybrid.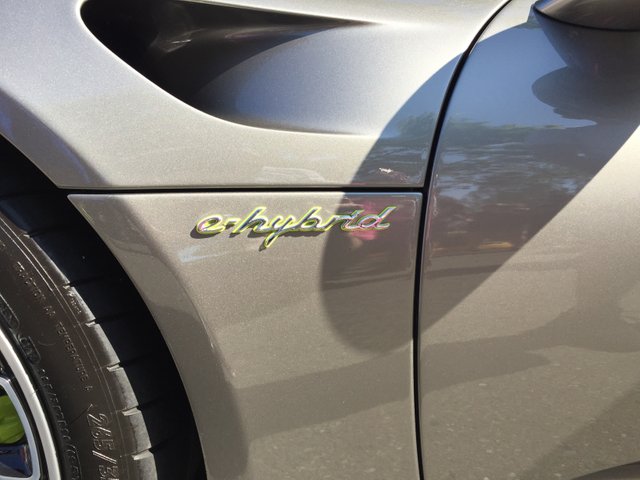 If you are looking for more bang for your buck, the Dodge Demon may give you the most power for your money.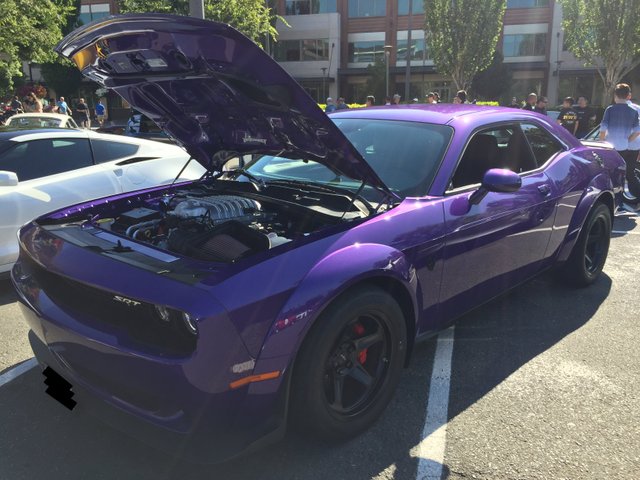 My brother-in-law has an SRT Challenger, and the interior is surprisingly comfortable for one of the last remaining modern muscle cars.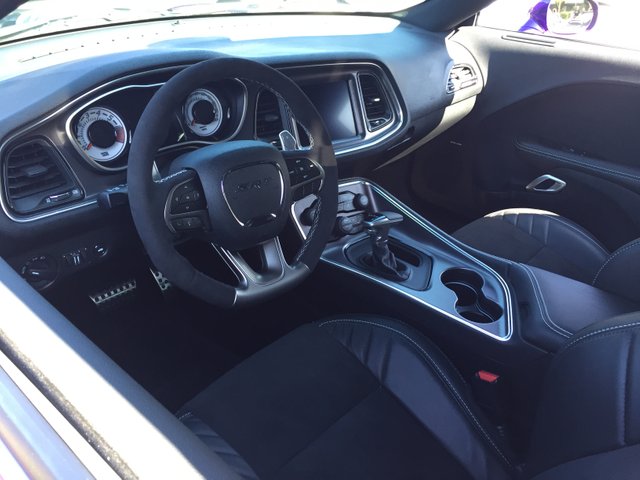 Roughly $85,000 USD will get you 840 horsepower, 0-60 in 2.3 seconds and a 9.6 second quarter-mile time. Quite the bargain when compared to most other supercars.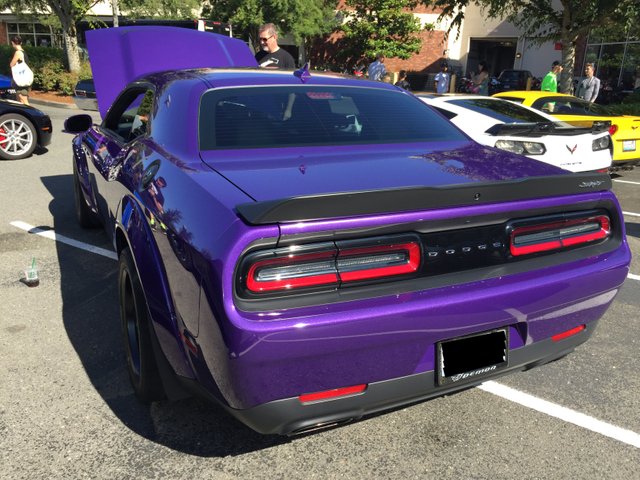 The engraved demon is a nice touch!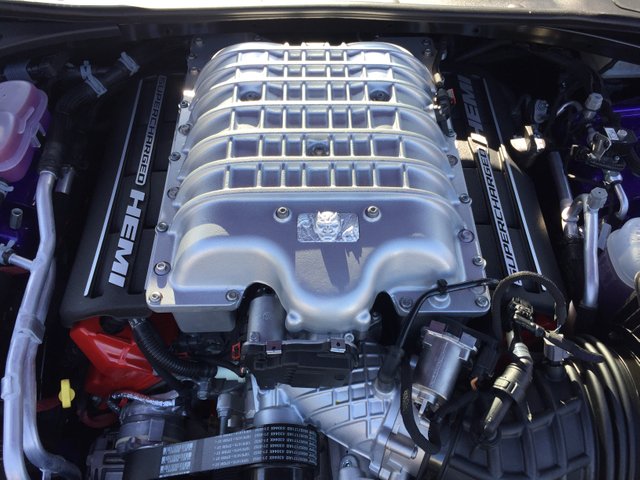 Next week is an Italian themed car day. Hopefully we get to see a few classics.
I hope you enjoyed the pictures from this week's event. You can view posts from previous events below:
https://steemit.com/life/@jo3potato/exotics-at-redmond-town-center-07-07-18
https://steemit.com/life/@jo3potato/exotics-at-redmond-town-center-06-16-18
Thanks for reading!
Joe