Would you like to see a few pictures from today's trip to the car show at Redmond Town Center?
Exotics at Redmond Town Center is a car show that takes place every Saturday in Redmond, Washington (USA). These meetings are great because Redmond is the home of Microsoft (several wealthy car owners), and the event is completely free! You can find additional information on their official website.
My unofficial car of the show goes to the Lamborghini Diablo.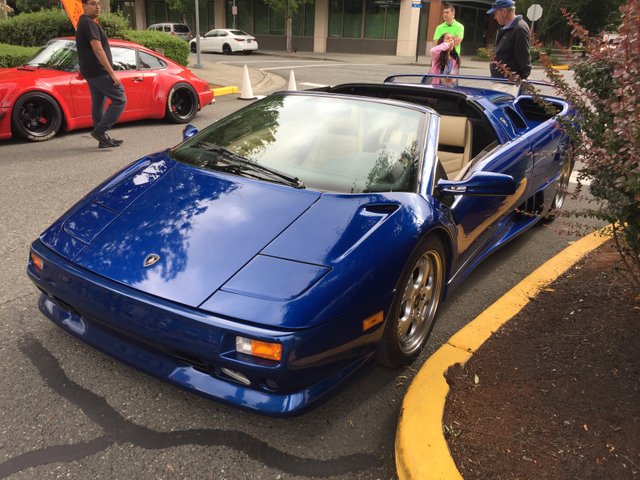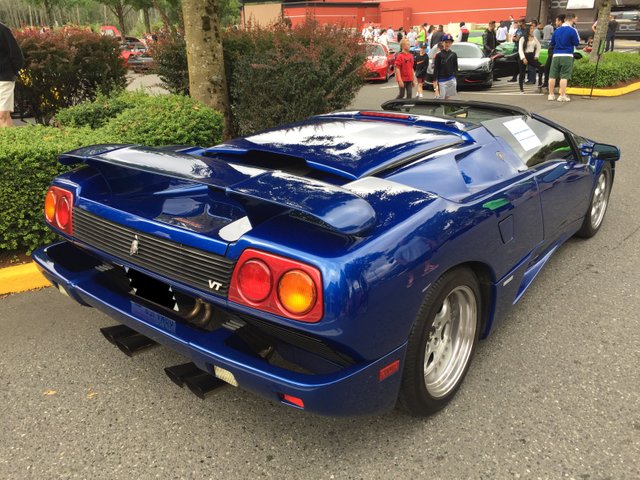 In it's heyday, the Diablo was capable of a top speed of over 200 mph. This one even has a name, Clyde!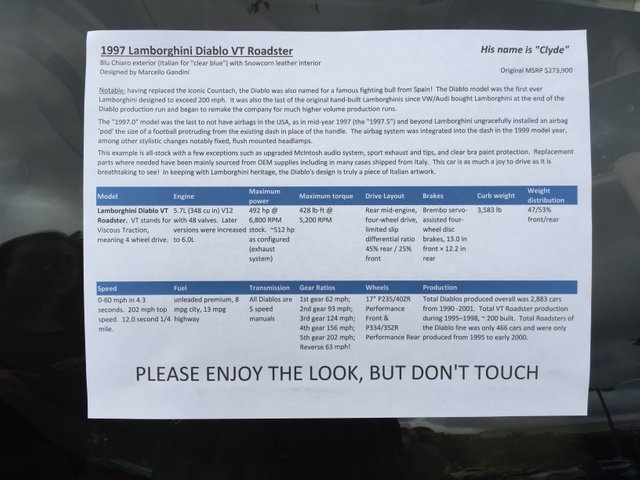 Next up, we have the Ford GT40. The GT is essentially a reproduction of the Mk.II which dominated Le Mans.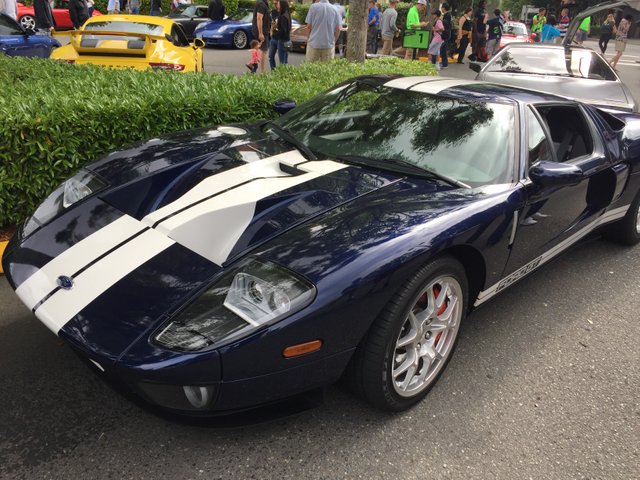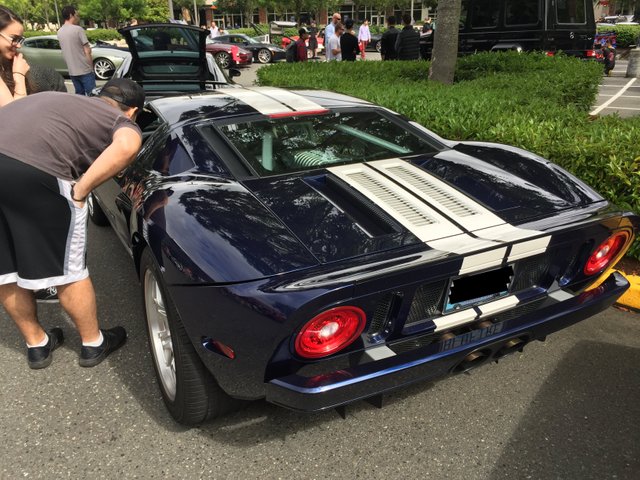 The car's interior looks like something out of a spaceship.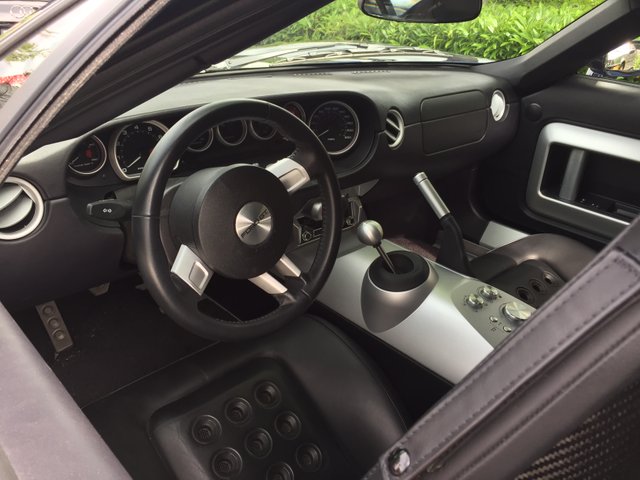 This Datsun 240Z caught my eye because it was fitted with a modern, Honda VTEC engine.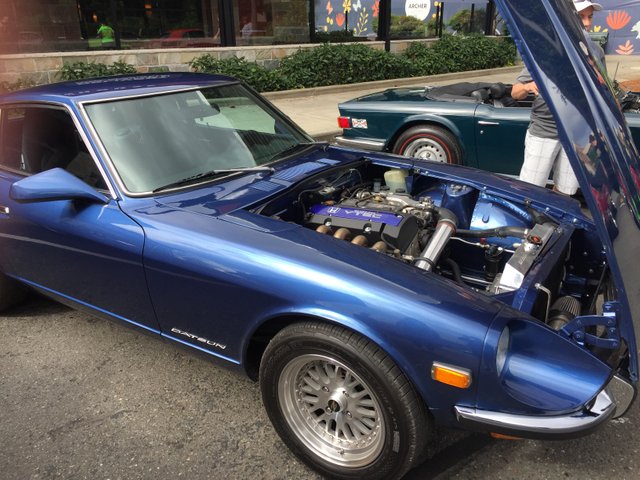 The 240Z is a very stylish coupe and is quickly becoming a collector's car.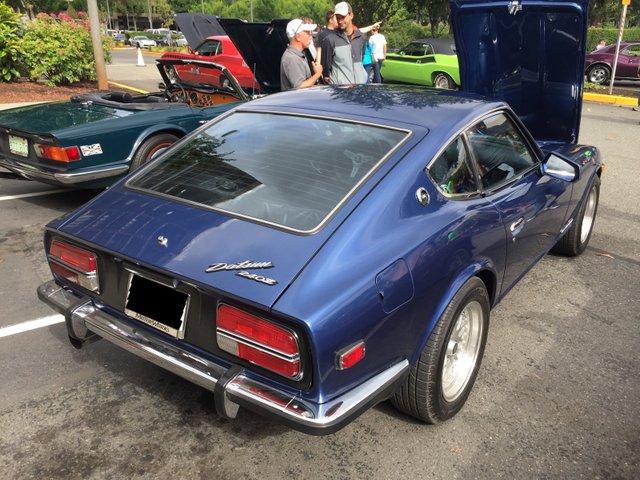 The day wouldn't be complete without a parking lot full of Porches!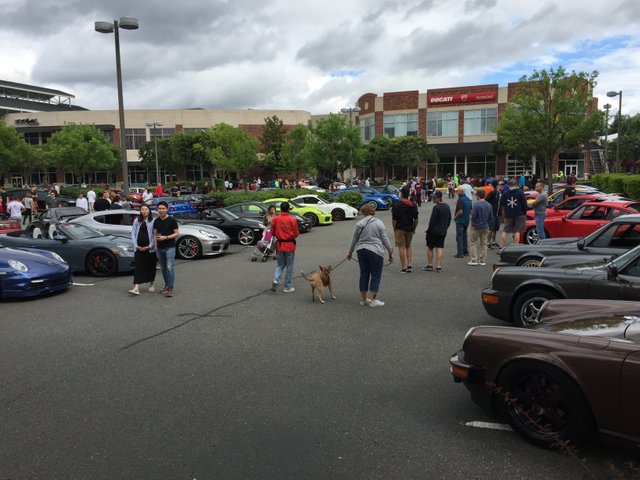 I hope you enjoyed the pictures from this week's event. You can view posts from previous events below:
https://steemit.com/life/@jo3potato/exotics-at-redmond-town-center-06-16-18
Thanks for reading!
Joe