Be Like Dogs: Living In The Now and Accepting Reality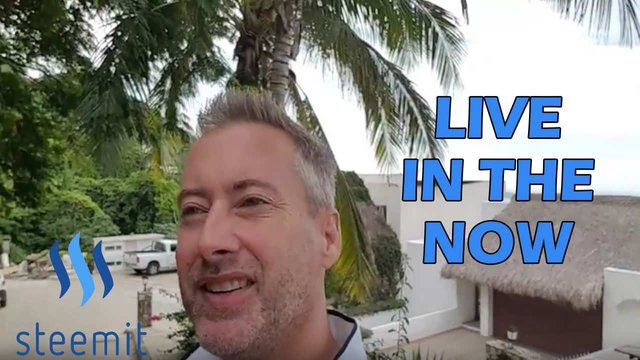 Most people don't even realize it... but they really, if ever, actually are living in the moment. And the funny part about that is that it is ALWAYS now. It is never the past and never the future. Every moment is always right now.
Yet very few people ever live in the moment. Many are constantly thinking about the past... or thinking about the future. Or if they are living in the now it is to avoid living in "their" now. In other words, they'll often watch television or movies to live in a false reality or avoid actually experiencing their own reality.
But how often do people really, actually live in the moment? It's so rare that most people usually remember when it happened. When was it? Usually during a shocking event that shook them into the now. They remember that. And they remember how it felt. And, even if the event that happened was a bad one many people will remember how alive they felt at that moment in time.
That's living in the now.
You can live a lot more in the moment. It takes a lot of practice but it can be done. Dogs do it their entire life... and look how happy they are!
In today's "walk and talk" with my ever happy dogs I discuss how I now live much more in the moment and don't allow any worries of the future to enter my head for more than a few seconds... and it has resulted in attaining a much happier state of mind. It's even improved my relationship with my loved ones.
You can hear my experience here:
I also get into how when not worrying about the past or the future that most people don't accept the reality of the current now for what it is. And that gives them even more stress and unhappiness.
So, don't do that either! Watch the video for some tips on how!