Hello fellow Steemians, welcome to my brand new blog here, super excited to be part of the new decentralized revolution!
Let me tell you a bit more about who I am, what I do and what I'll be sharing with you on Steemit.
My name is Daniel, 26 years old and I live in Amsterdam, Holland.
I have been working for myself for 7 years now, doing all kinds of things in search for (location & financial) freedom in life.
Since then I have founded 2 NGO's, 2 businesses, travelled around and lived abroad for 2,5 years, learned Spanish, met tons of amazing people and experienced a lot of crazy shit!
It came with many ups and downs, successes and failures which I will tell more about on this blog of course.. :)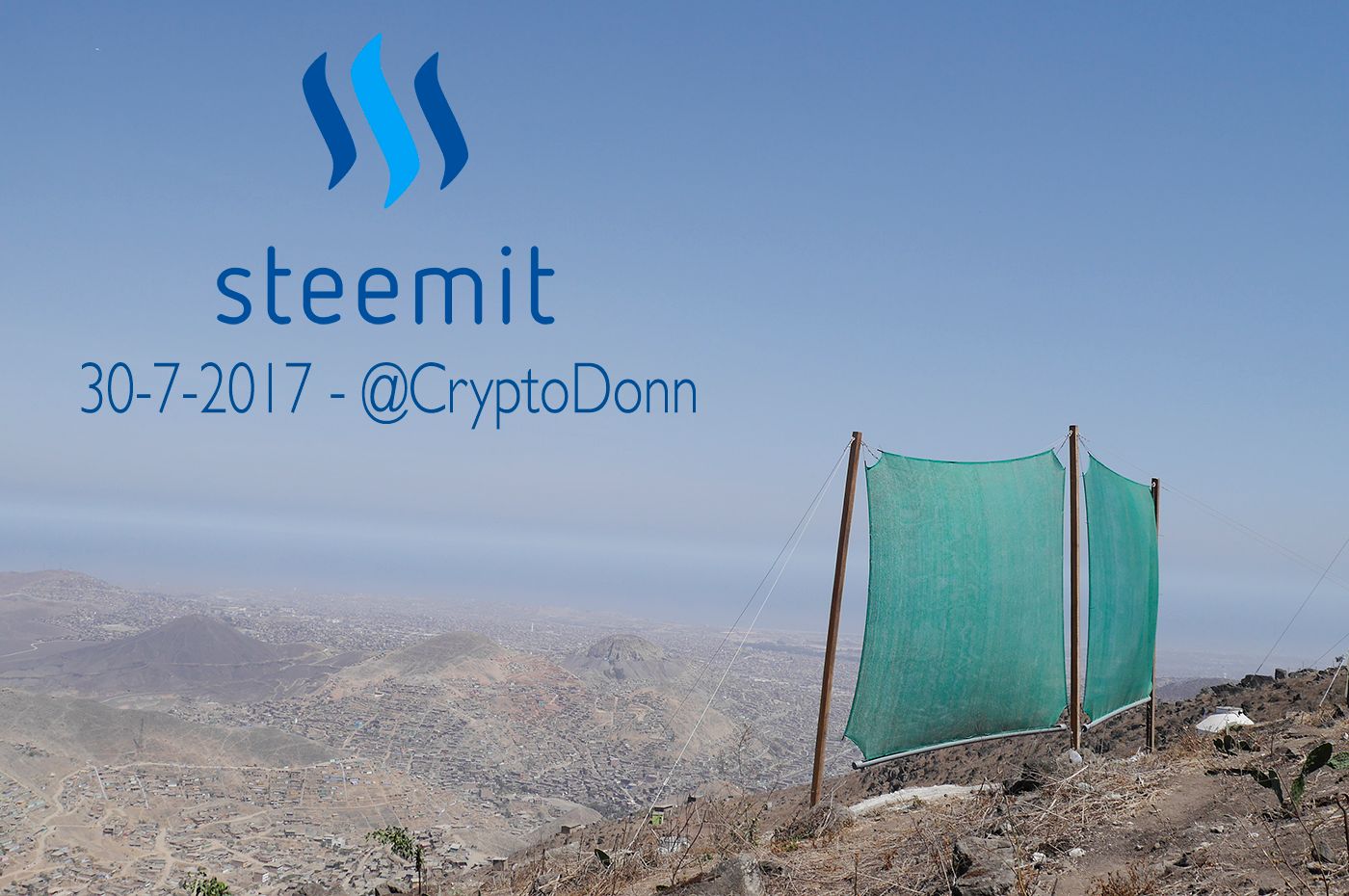 The urge to share information and things I've learned over the last 6/7 years about entrepreneurship, NGO's and non-profit projects, debt based finance, blockchain, cryptocurrencies is burning for a while now..
But because of work and being busy with many things, it wasn't a priority... yet!
Steemit got me here making the first move!
I can tell you straight away; I haven't been more excited about anything yet than the possibilities of the blockchain and cryptocurrencies. The unbelievable potential to disrupt many sectors but most important: the way businesses can be build and integrated in our lives, gives me an incredible feeling of excitement and hope for change.
This is me, just so you know I'm not stealing someone else's shit: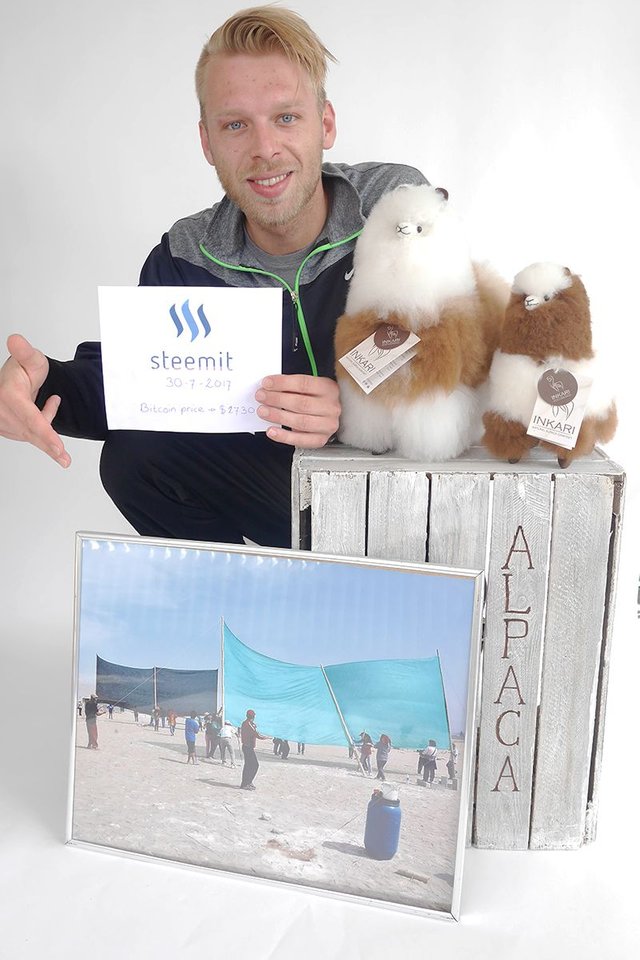 The very beginning:
When I was 18 coming out of high school, I was eager to explore the world. There had to be more to life than going to college, find a job, working for 40 years from 9 to 5 every day, go on holidays 3 weeks a year and start enjoying the work-free life only at 65?! No, that's not going to be it...
So after making the decision to go and start my own initiative and travel the world, the journey had started..
In 2010 I started my first NGO and lived and travelled through Costa Rica and Panama for 7 months. We supplied sports materials and educational programs to many orphanages and primary schools there.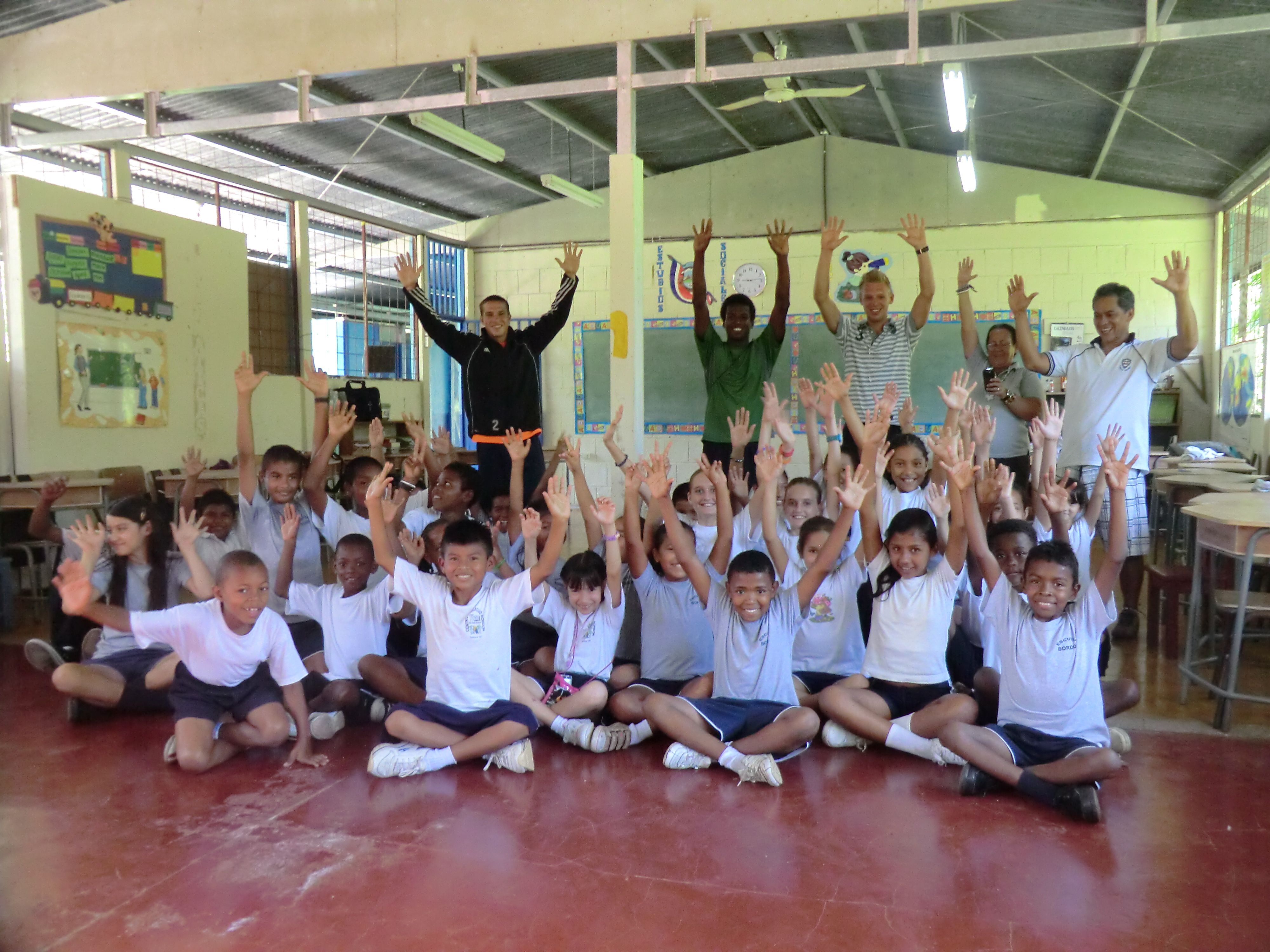 One of the schools we've visited for the foundation. (Source: Sport Empowerment Foundation - www.sef-2010.nl)
This was a life changing experience for me because I realized how much the world and 'life' had to offer! But most importantly; I experienced that with hard work and persistence you could achieve your goals, be successful, travel the world and help people at the same time... even when you're 19 years old!
After coming back and having spent 10 months in Holland working, regrouping and preparing the next phase of the project. We went to Peru in 2012 to continue our efforts for the foundation in various parts of Peru.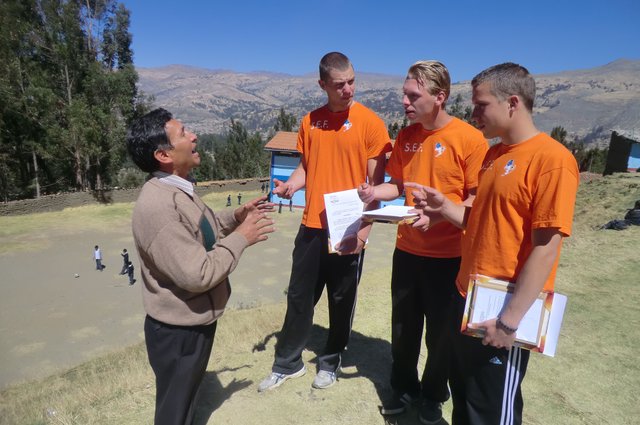 During this trip we met the founder; Abel Cruz, of an Peruvian NGO; Peruanos Sin Agua.
He captured water from fog with very simple constructions that could solve water issues for many people in Peru.
The idea had a great impact on me but the execution and quality of the project was not that good.
When we came back from Peru, we decided that this concept was so simple and life changing for many people that we had to get involved and help Abel improve the concept.
That's when we started the NGO called: Creating Water Foundation. (www.creatingwater.org)
We have since started 2 successful projects in Peru, one of them collecting around 10.000 liters of water per day!

Fog collection project in Lima, Peru - Collecting 10.000 liters of water a day!
This is the first ever fog net from the Creating Water Foundation built in 2014 in the area of Tacna, Peru!
After years of travelling through Central & South America, setting up non-profit organisations, I began to soak up and enjoy more and more of the very interesting Peruvian culture. Me and my partner Neal(who was part of the entire journey!) met people of so many cultural backgrounds, from all sorts of different social classes. Amongst these people, we met many alpaca wool farmers and producers. Having felt alpaca wool first hand, and seen the way in which the alpacas live on large free-range farms in the beautiful Andean Highlands, we felt determined to bring part of that luxury back with us to the Netherlands.

This was the start of our brand: Inkari - Natural Alpaca Comfort.
Inkari specializes in all kinds of beautiful handmade products from high quality alpaca wool from Peru.
If you want to check out my brand, go to the Inkari website: www.inkari-alpaca.com/en/.

Want to learn more about alpacas and their amazing wool? Check this video out:
The Story of Alpaca Wool from Peru by Inkari.
https://www.inkari-alpaca.com/en/about-us/videos/
Well... getting about time to shut the fuck up and go to sleep! You probably heard enough about me by now.. ;)
Lots more has happened during this period of course, but I will get to that some other time.
In the future I'll be sharing more about all kinds of experiences:
Taking ayahuasca in the jungle of Peru
Setting up the biggest fog collection experiment of the world in the slums of Lima
Getting robbed twice in Colombia.. and drugged in Peru!
50 Million views on a short BBC story about our project!
Designing and setting up a smart (online) business in 2017
My crypto currency investments in 2017
Driving motorcycles through the desert, the Andean Mountains and the Amazon jungle.. (without a license)
Riding jet skis on the amazon river!
Follow me if you want to hear more!
See you again soon and don't forget to hit that upvote button at 100%, my curious whale friends ;)