A lot of people have told me about Altered Carbon, the new science fiction Show from Netflix. I don't always have a subscription to Netflix. I like to alternate between the different streaming services.
One month of Netflix, one month of Amazon, one month of HBO, Showtime, Starz, Cinemax, Hulu, Filmstruck, Fandago.... etc.
If you ask me, this is a much more efficient way of making sure that you never run out of shows to watch. By the time you go back to the original service you started with.... it will have a bunch of new shows or movies because you've waited so long that they've essentially restocked their supply.
My point being that even though I heard about Altered Carbon a couple of months ago, I didn't have Netflix at the time so I wasn't able to check it out.
Now that I have, I must say I am incredibly impressed.
This show is completely amazing.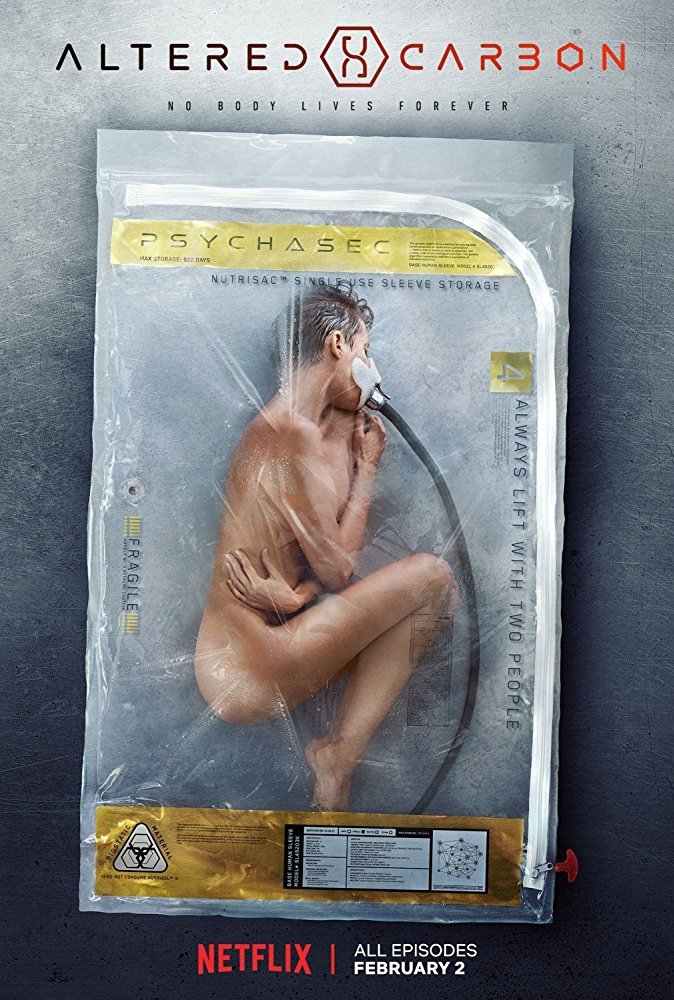 Source: Imdb.com
Altered Carbon is the name of the first book in the Takeshi Kovacs series.
Just for reference, Game of Thrones is the name of the first book in The Song of Fire and Ice series.
It is not unprecedented for a TV show to take on the name of the title of the first book.
Being a huge fan of Science Fiction I am really surprised that I had never heard of these books.
Tagline.
Set in a future where consciousness is digitized and stored, a prisoner returns to life in a new body and must solve a mind-bending murder to win his freedom.
To be quite honest, that tagline actually sums it up pretty well.
It doesn't tell you how gritty and down to earth this show is despite the fact that has some amazing effects.
This is the type of show that makes you scream out Hell yeah!! at 2 in the morning.....even if you are a completely boring sort of fellow.
In a word..... It's awesome. Well, that was two words, but you get the idea.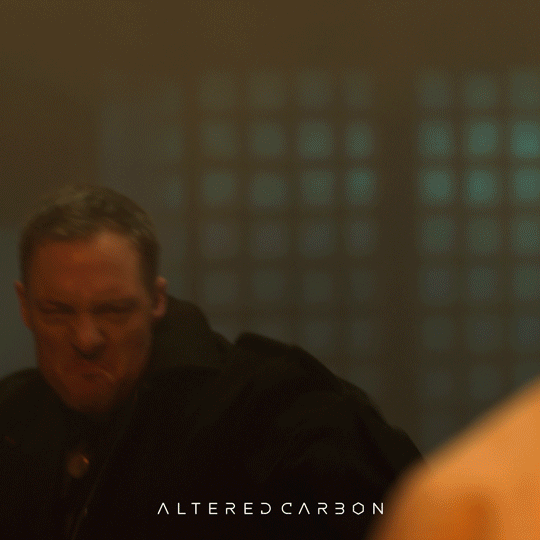 Source: Pixabay.com
If I have to describe the world, I would say it is very similar to Earth in the 1982 Blade Runner.
Everything is dark and dismal. People don't value their lives much, because their lives are generally replaceable.
Of course, the rich are able to back up their lives so that nothing can really happen to them. The poor aren't so lucky generally but they do also have sleeves with discs in them.
It all has something to do with discovering relics from an alien race, or something like that.
If you're looking for a new show on Netflix I would say check out Altered Carbon no matter what kind of show you typically enjoy.
It's completely awesome.