How will the overwhelming discovery of extraterrestrial life affect our lives and beliefs?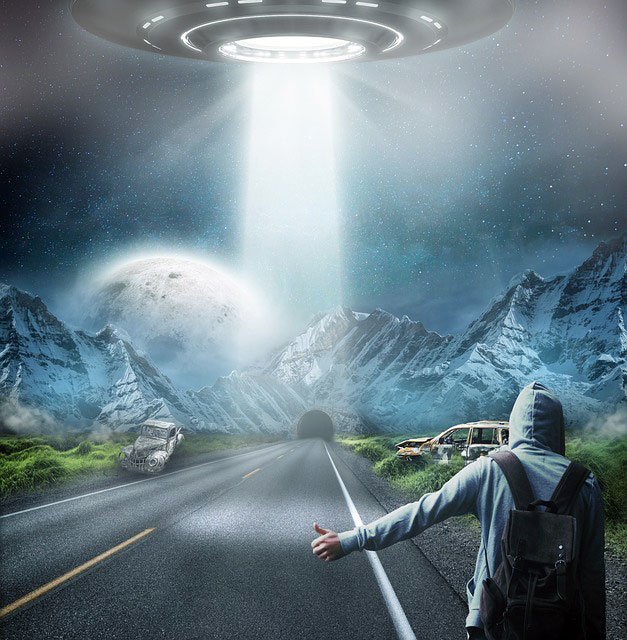 Image of Jonny Lindner at Pixabay
Today I come up with something a little different from what I always publish. Although not so much. If anyone has followed me, you may have noticed that I love science fiction.
Imagine that one day some spaceships arrive and they become present in all the capitals of the world. How would the different religions of the world respond? Would it change your beliefs?
Are you an orthodox religious? It could annoy your beliefs if you keep reading...
First of all, do you believe in aliens?
Obviously, we know that we are just a particle of dust that revolves around a tiny star, within a vast, endless universe.
Copernicus, Galileo, and many others made a Church-dominated world tremble, breaking the pillars of many beliefs, eliminating the assumptions that the Earth and the Sun were the centers of the universe.
Although there is a group of people who still believe that we inhabit a flat planet.
We have heard of many people all over the world having third type contact with extraterrestrials, millions claiming first and second type contact (these are the sightings of unidentified flying objects in the sky and the famous crop circles). Even heard of people being abducted, but it's always conjecture.
There is still no tangible evidence of their existence. Although there are those who say they live among us and their presence is what has increased technology at an incredible speed over the last 70 years. Too many fantastic theories and stories appear on Youtube.
Will aliens have souls?
Would Jesus, Mohammed, Buddha be an extraterrestrial?
Should aliens be saved as well? Do they have that same original sin caused by two humans at the beginning of time?
However, despite what we think, religions have had to evolve and accept the possibility of their existence:
Indeed, up to 55% of atheists believe that there can be life outside our planet. A percentage that is reduced to 44% among Muslims, 37% among Jews, 36% among Hindus and 32% among Christians.
Of course, we could say that the flying carriages, the angels and the miraculous events that appear in the scriptures, could evidence the extraterrestrial presence before the eyes of humans who did not know the technologies that today are already normal.
What do you think? Could religions collapse before the arrival of extraterrestrials to our planet? And I am referring to those religions that define the human being as something special and that occupies a privileged place in the Universe.
I'd really like to hear your opinion on this. Those of you who are like Me, open to the supernatural and hoping that someday we may see extraterrestrial life.
I am sure that the evangelicals will have an answer to such a presence. They always have it.
I could imagine Jehovah's Witnesses knocking on the doors of extraterrestrials to bring them eternal salvation.

Keep spreading the Steemit love

Thanks for passing by!